R&B singer D'Angelo played SNL Saturday, and during the performance members of his band wore shirts displaying the phrases "black lives matter" and "I can't breathe."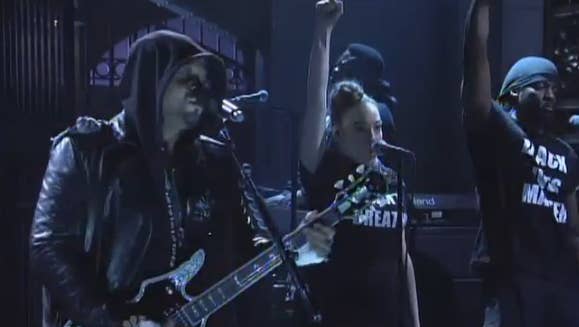 The musicians wore the shirts during "The Charade," the second song they played on the show.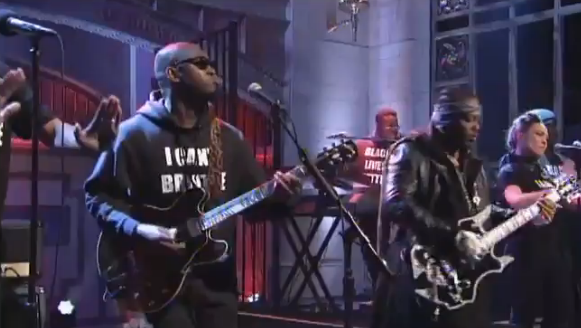 The song comes from D'Angelo's latest album, Black Messiah, and speaks of "degradation so loud that you can't hear the sound of our cries." The chorus begins, "all we wanted was a chance to talk/'Stead we only got outlined in chalk."
The performance ended with the musicians, including D'Angelo, standing with their heads bowed and their fists raised.
The performance also included a representation of a chalk outline on the ground.
"I can't breathe" references the death of Eric Garner, who died after an NYPD officer put him in a choke hold. "Black lives matter" is a phrase that was used during protests that followed the deaths of Michael Brown and others.
Some also pointed out that D'Angelo's hoodie was meant to reference Trayvon Martin.
Watch video of the performance here: