White People Confess To Crimes They've Gotten Away With After Eric Garner Decision
The hashtag was trending on Twitter Wednesday and Thursday after a grand jury cleared the officer who killed Eric Garner.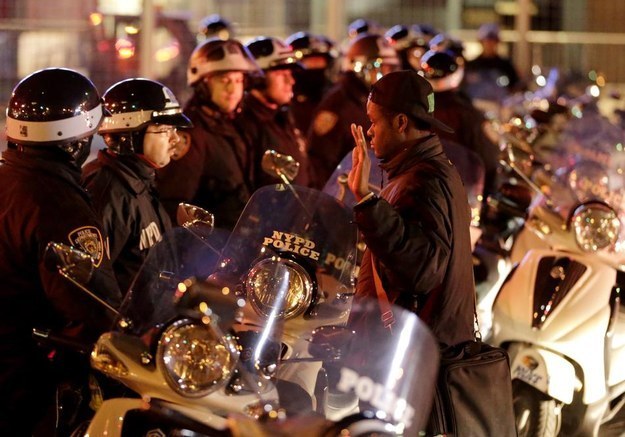 As protests erupted Wednesday in New York City, a different kind of demonstration took place on Twitter: a mass conversation about white privilege and policing.
The conversation began shortly after a grand jury cleared the officer who killed Eric Garner with a chokehold. Jason Ross, a writer for The Tonight Show With Jimmy Fallon, tweeted about his own experience of escaping serious police punishment, then called on others to share their stories:
The #CrimingWhileWhite hashtag — a riff on #DyingWhileBlack — was soon trending nationally. The result was that as protesters gathered in the streets of New York, white people shared stories of breaking the law and escaping significant punishment online. BuzzFeed News spoke with a handful of the people who used the hashtag, and their stories are included below.
Joe Arguelles: "I had zero concern for the repercussions."
Arguelles told BuzzFeed News that as a teenager and young adult he shoplifted "once or twice a month" for three years. He was never particularly concerned about what might happen to him because the most he expected to experience was "a slap on the wrist."
Years later, Arguelles came to see that mentality as tied to his status as a white man. "If I weren't white, I assume I wouldn't have been doing it in the first place because my thought process would have been different," he said. "Now I'm more conscious that that's not a luxury everyone has."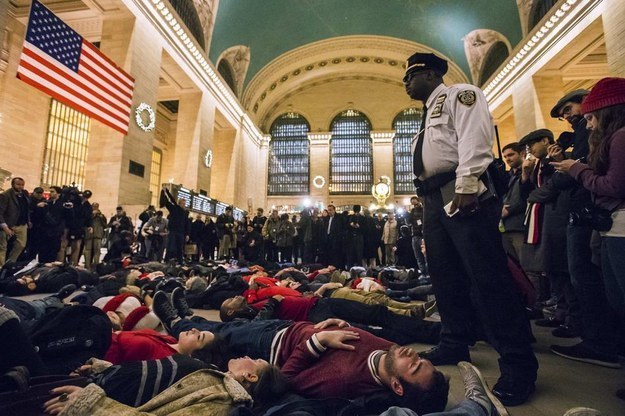 Andy Paul: "It was the classic 'you should at least be checked.'"
Paul was was driving down a street in Oxford, Mississippi, in February when a police officer pulled him over. His taillight was out, his insurance was expired, and he'd had a few drinks. "It was like having three strikes," Paul told BuzzFeed News. But in the end, the officer just let him go.
"It was still strange to me," Paul said. "He was a white cop. I was a white guy. But he didn't even follow me to make sure where I was going."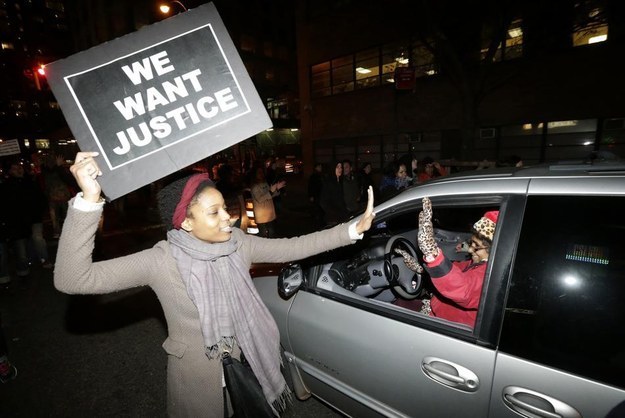 Amanda Hicks: "Yes, white privilege definitely exists. It's historically engrained in our society."
Hicks' contribution to the #CrimingWhileWhite hashtag was a reference to Michael Brown, who was killed after walking down the middle of a street in Ferguson, Missouri. In Hicks' case, she said she walks down the middle of the street all the time and, obviously, is still alive.
Hicks decided to tweet the comment after seeing a picture of a protester Wednesday with a sign that read "white silence = white consent." She added that she is angry at white police officers and believes "nonviolent turmoil" may be necessary to bring about change.
Ryan Duel: "Almost every single experience I've had with a cop has been plausibly influenced by me being a caucasian male."
Duel shared several stories of getting away with crimes. In his tweet, he referenced a time he took ecstasy at the University of Alaska Anchorage then became intimate with a woman in the driver's seat of a truck. Duel said he was "very clearly on something," but when police found him in the vehicle, they merely warned him not to drive right away.
"They said, 'I can see you're on something,' and 'don't go leaving right now,'" he recalled.
In another instance, about 10 years ago when he was 19, Duel and some friends went to a grocery store and started shooting each other with realistic-looking airsoft guns. He said it was a "moronic" thing to do, and the police ended up coming in with their own guns drawn. Officers ordered Duel and his friends to drop their weapons, which they did — after a moment's hesitation.
"The police were cautious," Duel said, but not about to open fire. He added that over time he came to believe that the way police treat people is "not because of anything you did, it's because of who you were born."
Stephen Robbins: "The thing that's frustrating is that people won't even acknowledge that there's a problem."
Robbins was driving in Washington state about three years ago when he was pulled over for speeding and running a red light, he told BuzzFeed News. He also happened to be texting while driving. Like many who shared stories using the #CrimingWhileWhite hashtag, Robbins got off with just a warning. The traffic stop wasn't a major crime — though racially biased traffic stops have been a major complaint among Ferguson protesters — but Robbins imagines it might have gone very differently if he had been a different person.
"If I smelled like cigarette smoke, if I was driving an old crappy car, if I had an accent," Robbins said. "All of these things go through filters. Those are all things that also might have definitely led to a different outcome."
Chandler Dutton: "This guy was so so nice to me."
Dutton told BuzzFeed News that about five years ago, before he had his license or permit, he was out driving near a Native American reservation in Arizona. Eventually, a police officer pulled him over. Dutton ended up admitting that he didn't have a license, but escaped punishment anyway.
"He was like, 'Just so you know, in the future you can get in a lot of trouble for driving without a license,'" Dutton said of the officer. "He was super cordial."
Dutton went on to speculate that if he weren't white, he might have ended up being ticketed, or even arrested.
"I don't think I would have had an opportunity to even explain myself," he said.