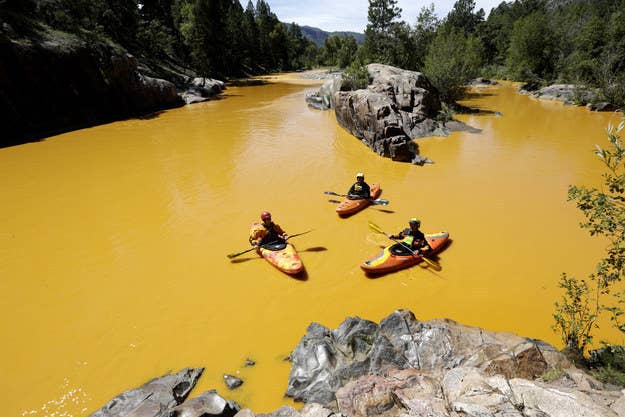 Federal officials are conducting a criminal investigation into the Colorado mine spill that dumped 3 million gallons of contaminated water into the Animas River last year, turning it yellow and sending toxic pollution hundreds of miles downstream.
The Environmental Protection Agency's Office of Inspector General confirmed Friday that an investigation into the Gold King mine disaster was being conducted. The agency did not, however, say when the investigation was started, what has been found so far, or when it might be wrapped up.
A spokesperson for the EPA's Office of Inspector General on Monday declined to comment on the investigation.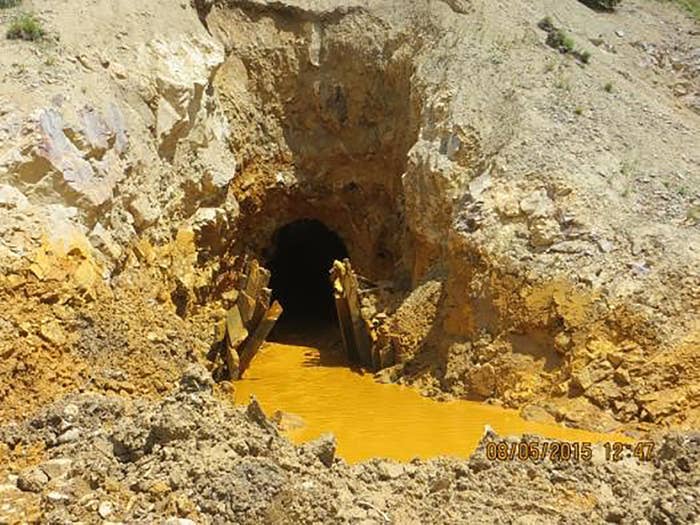 The investigation comes nearly a year after crews working under the direction of the EPA dug into the abandoned Gold King mine in Colorado's San Juan County, ultimately unplugging the mine and sending 3 million gallons of contaminated wastewater into the Animas River. The contaminated water then spread to the San Juan River, which flows through Arizona and Utah.
Arizona Sen. John McCain called for a criminal investigation into the spill in April. According to McCain, the spill left about 1,500 Navajo farmers without water for crops and livestock. It also led to roughly 30,000 acres of farmland being "essentially fallowed," he said.
In May, McCain and Sen. John Barrasso also asked the Department of Justice to determine if EPA personnel had committed criminal negligence or other crimes. The senators also alleged that EPA officials had "already tried to obstruct" an ongoing inquiry into the disaster.
In a statement Monday, McCain called the investigation "long overdue," adding "there is no question as to the EPA's culpability for this spill and this criminal investigation is critical to ensuring justice is served for all those impacted by this terrible disaster."
Barrasso promised in the statement to watch the investigation closely.
"Tribal communities in the affected region have been devastated and the EPA has not taken responsibility for the mess it made," he said. "I hope this investigation uncovers who is at fault and holds them responsible."