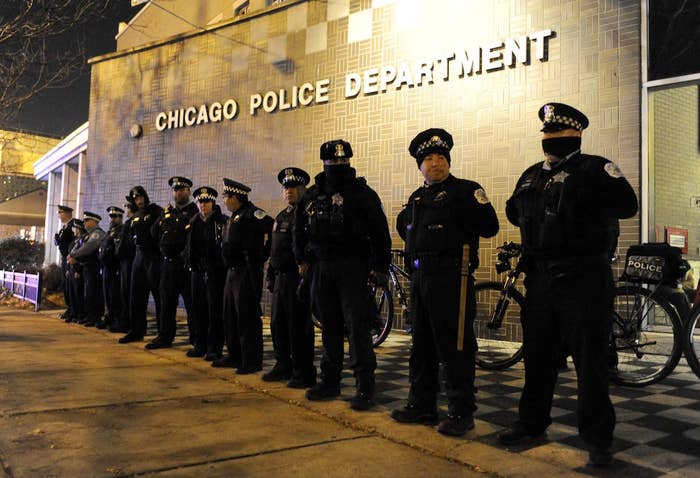 Chicago experienced its bloodiest year in nearly two decades in 2016, averaging more than two killings a day and far surpassing other major American cities.

Over the past 12 months, Chicago recorded 762 homicides — far more than the 491 killings that occurred in 2015, and more than New York and Los Angeles combined. Overall in 2016, there were 3,550 deaths and shooting incidents in Chicago, compared to 2,426 in 2015, the Associated Press reported.
The last murder of 2016 happened just hours before the year ended; according to the Chicago Tribune, a road rage incident escalated into a deadly shooting at about 12:30 p.m. on New Year's Eve. The city was off to a bloody start in 2017 as well, with three killed and 15 others wounded in just the first six hours of New Year's Day, the Tribune reported.
Police and observers have struggled to identify the cause of the spike in violence. Though the Chicago Police Department did not immediately respond to a BuzzFeed News request for comment Sunday, a spokesperson earlier pointed to a "lack of accountability around gun crimes" and a "revolving door" in and out of custody for criminals.

During a news conference Sunday, Police Superintendent Eddie Johnson blamed "repeat gun offenders, emboldened by the national climate toward law enforcement and willing to test the limits of our criminal justice system."
Johnson said most of the violence took place in a limited part of the city.
"The majority of the increase in the violence we saw in 2016 was driven primarily by five out of the 22 police districts on the south and west sides of the city," he said.
And on Monday, President-elect Donald Trump tweeted that "If Mayor can't do it he must ask for Federal help!" — referring to Mayor Rahm Emanuel, who was previously White House chief of staff to President Obama. It was unclear, according to pool reports, whether Trump has reached out to Emanuel.

During a radio interview Sunday, Johnson's predecessor Garry McCarthy — who was ousted from the city's top police job last year amid controversy over the shooting of Laquan McDonald — also pointed to "anti-police sentiment that has swept across this country." McCarthy singled out the Black Lives Matter movement, saying anti-police sentiment has grown since protests in Ferguson, Missouri, thus "hamstringing the police."
"That's creating a state of lawlessness," McCarthy argued.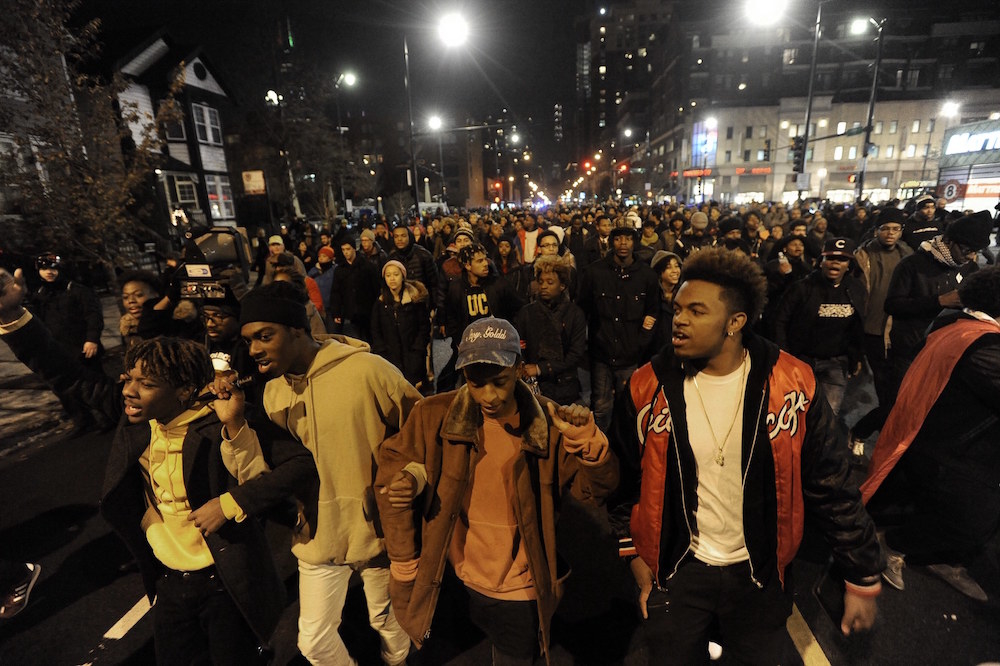 Johnson said that despite attacks on Chicago police doubling in 2016 over the prior year, "officers responded bravely by making more gun arrests and recovering more guns than we did in 2015, which is more than New York and LA combined."
However, data obtained by CBS's 60 Minutes found that overall police activity dropped in all of Chicago's 22 police districts.
During Sunday's news conference, Johnson outlined a plan aimed at curtailing the violence. The plan includes "addressing the flaws in sentencing guidelines for repeat gun offenders," "targeted data driven enforcement," and "renewed community engagement and partnership programs."
"In 2017, community policing will morph into a department-wide philosophy," the superintendent said.

The department will also hire more police officers, promote more detectives, and equip every officer with a body camera ahead of schedule.
"Through these actions we'll be able create a culture of accountability for repeat gun offenders so we can actually have meaningful deterrents to gun crime and trigger pullers who'll think twice about the consequences of their reckless actions," Johnson said.
McCarthy, however, was less optimistic during his radio interview. He pointed to what he described as the "legitimizing of non-compliance" by everyone from the White House to local officials. And though McCarthy expressed optimism about Sen. Jeff Sessions's selection as US Attorney General in President-elect Donald Trump's administration, he also didn't foresee rapid improvement.
"The political environment that exists in this city and across this country is contributing to a sense of lawlessness," McCarthy said, "and I don't see it turning around in the short term."