Charter Plane Carrying 100 Americans Forced To Land In Iran
The plane landed near the Persian Gulf after receiving orders to turn around from Iranian air traffic control.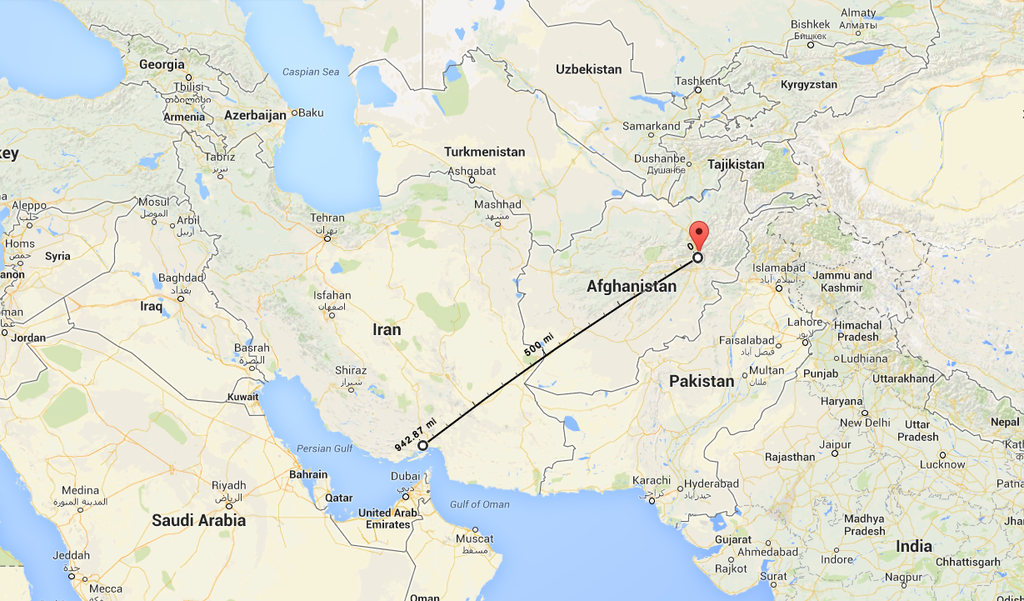 A charter plane carrying about 100 Americans was forced to land Friday in Iran.
The plane — a Boeing 737 owned by FlyDubai — was chartered by western coalition forces and was carrying personnel from Bagram air base, in Afghanistan, to Dubai, in the United Arab Emirates, according to The Washington Post.
CNN reported that the plane was carrying 140 people, including 100 Americans, most of whom were contractors.
The plane was forced to land over concerns about its flight plan.
While the plane was en route, Iranian air traffic controllers contacted the pilots. According to CNN, the controllers said the plane's flight plan was out of date, and the Post adds that authorities ordered the plane to go back and file an updated plan.
The flight crew responded that they didn't have enough fuel to turn around. Instead, they landed in Bandar Abbas, an Iranian city on the Persian Gulf.
The State Department said the plane was stopped due to a "bureaucratic issue" but was not forced down by fighter jets.
The Fly Dubai non-U.S. Government charter plane that was re-routed to Bandar Abbas, Iran, because of a bureaucratic issue today involving the plane's flight plan has departed Iran and landed in Dubai. Contrary to press reports, no Iranian jets were scrambled in this situation. We appreciate the efforts of all parties to help the passengers get safely to their destination.
CNN's Jake Tapper reported that the grounded plane had been unable to depart Iran because the flight crew was working too long.
The plane took off again sometime around 3 a.m. Saturday morning, local time, Reuters reported. It landed in Dubai just before 3:40 a.m.
According to CNN, officials with FlyDubai squared the situation with Iranian authorities and the plane was allowed to leave.
The ordeal is notable because the U.S. has no diplomatic relations with Iran and under normal circumstances American planes do not stop there.
The U.S. cut off diplomatic ties with Iran in 1980, shortly after Iranian students took over the U.S. Embassy and held a group of Americans hostage.