Charleston Shooter "Failed Miserably" To Divide City, Mayor Says
Mayor Joe Riley was among hundreds who gathered Friday evening to mourn the nine people allegedly killed by Dylann Roof.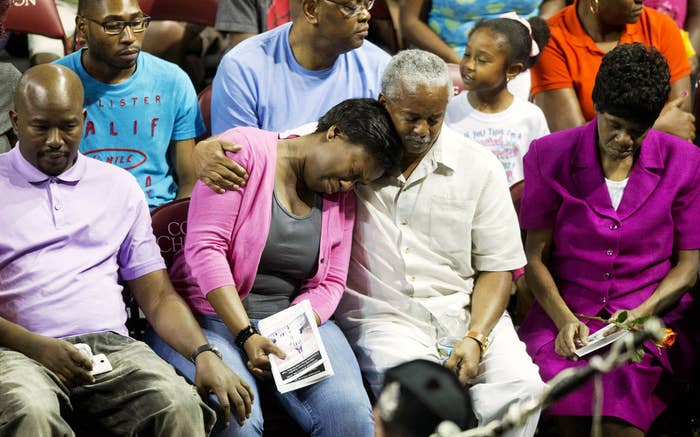 At a large memorial service Friday evening in Charleston, Mayor Joe Riley said Dylann Roof — accused of fatally shooting nine people at a black church — "failed miserably" to divide the city along racial lines.
Riley — who spoke during a vigil at the TD Arena for the people killed at Emanuel AME Church Wednesday — called for prayer in the wake of the killing and said Charleston is united with broken hearts.
Later, Riley said Roof's ideology is "in the dustpan of failed civilizations."
Charleston also is planning a museum on the city's historic wharf, Riley announced. BuzzFeed News reporter Joel Anderson explained on Twitter that the wharf was historically where slaves were bought and sold.
The vigil began with the entrance of an honor guard playing bagpipes and drums.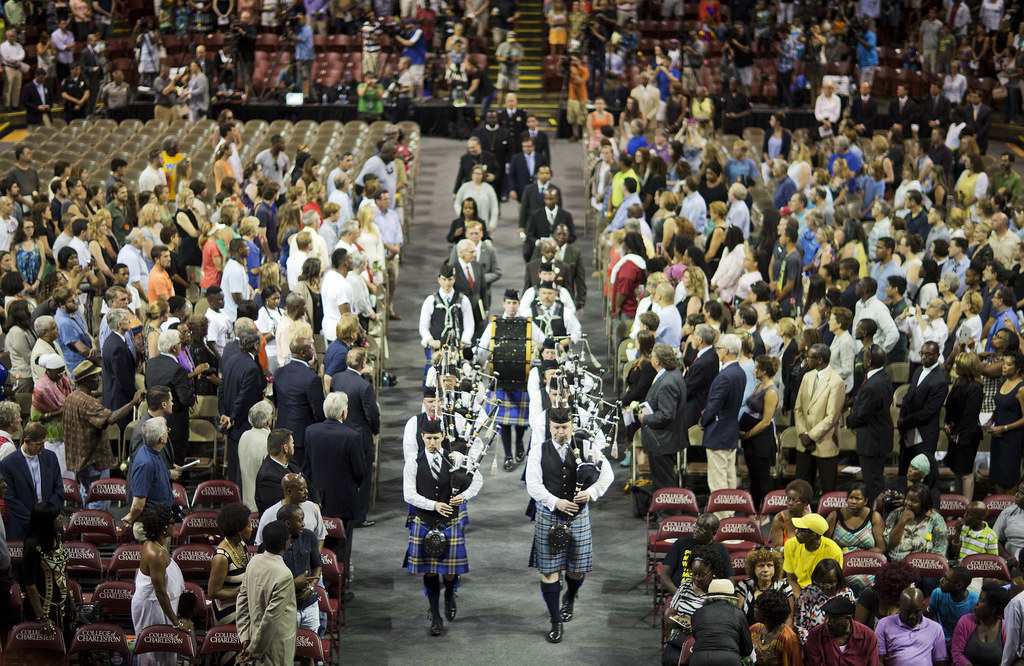 Family members of the victims were later asked to stand.
Numerous community leaders spoke at the vigil, and, among other things, called for healing.
The crowd also joined together to sing hymns.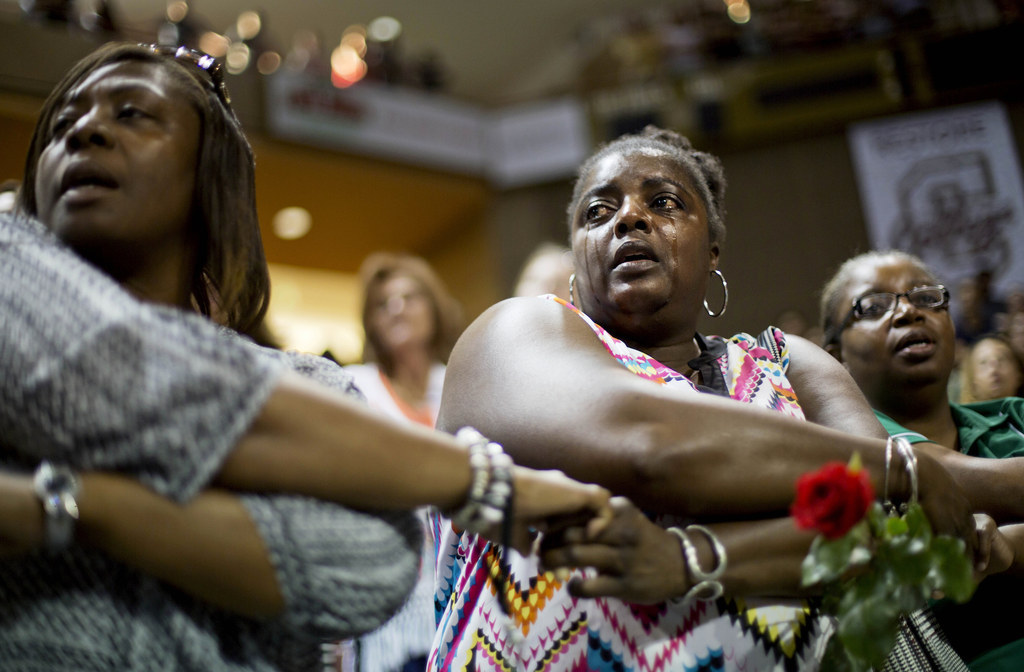 Political leaders also attended the vigil.
After the vigil, hundreds of residents gathered around a sidewalk memorial, where they prayed and sang hymns.