CEO In Charge Of West Viriginia Mine That Killed 29 People Could Get 31 Years In Prison
Don Blankenship is facing conspiracy charges for his role in the worst U.S. mining disaster in 40 years.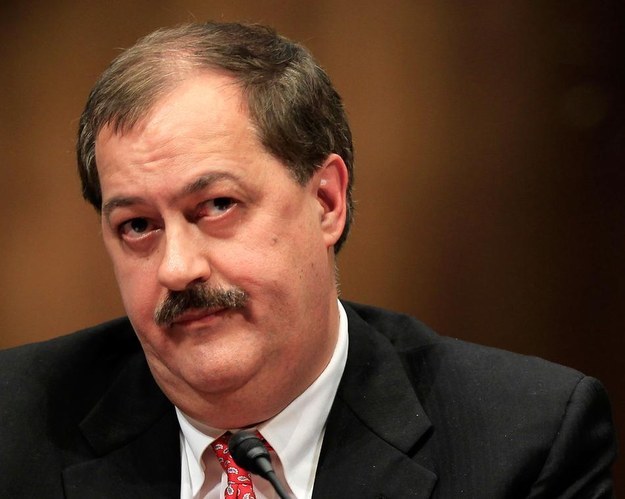 In 2010, a mine in West Virginia exploded, killing 29 people. Now, the boss of the company in charge of the mine is facing criminal charges and up to 31 years in prison.
Don Blankenship was the chairman and CEO of Massey Energy Company in April 2010, when an explosion tore through Upper Big Branch mine in West Virginia. The mine included a maze of passageways more than 1,000 feet underground, and none of the miners who were inside at the time survived. The death toll ultimately climbed to 29, making the explosion the worst mining disaster in 40 years.
Investigations traced the source of the explosion to worn out cutting gear that created a spark and ignited coal dust and methane.
Blankenship was indicted Thursday for his role in the deadly explosion, the Associated Press reported. He is accused of conspiring to violate safety and health standards and conspiring to impede federal mine safety officials. In addition, he is accused of securities fraud and lying to the Securities and Exchange Commission.
Blankenship has denied any wrongdoing, the AP reports. He retired in 2012 before Massey Energy was sold to to Alpha Natural Resources.
Blankenship is the highest ranking mine official to face criminal charges, though lower ranking officials have already been convicted.
Last year, the mine's superintendent was sentenced to two years and nine months in prison for, among other things, disabling a methane gas monitor and falsifying records.
A security official and the president of another Massey-owned mine have also been convicted for their roles in the mine.