Californians Have Finally Made Huge Cuts In Their Water Use
After months of achieving only mild success, California cities reduced water use by 28.9% in May, the latest figures show. Two communities talked to BuzzFeed News about what they're doing to achieve the deep cutbacks.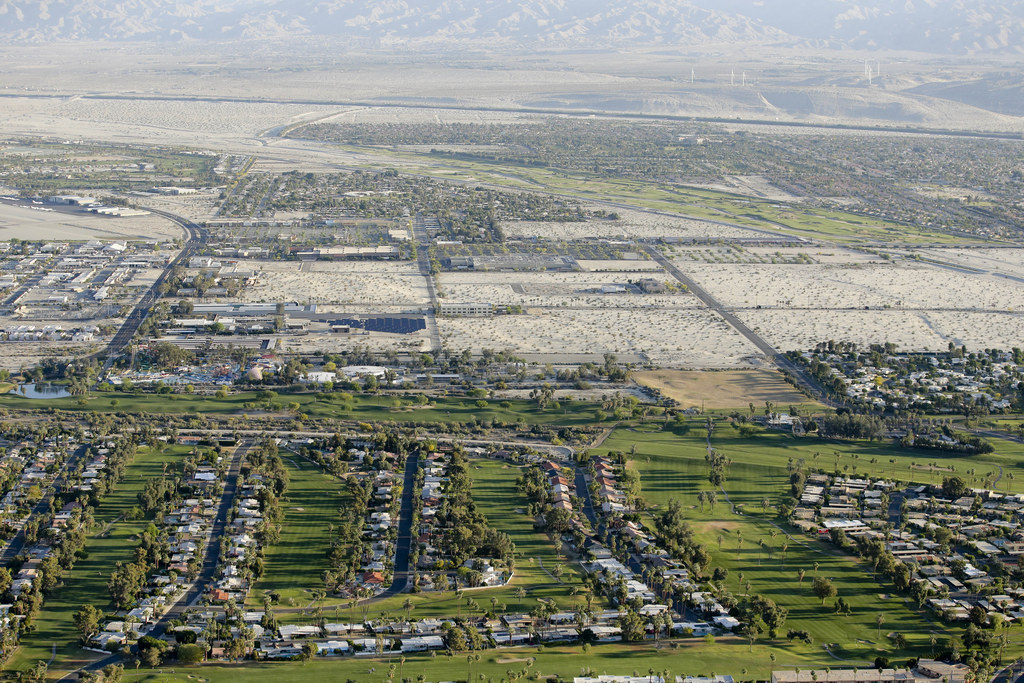 Earlier this year, the Central California city of Fresno had a problem.
California's drought was dragging on and the city had among the strictest watering restrictions in the state. The city had a long-standing history of trying to cut water use, but despite its efforts, 3,000 people were still watering their yards everyday in March.
"So we did kind of a social experiment," Fresno spokesman Mark Standriff told BuzzFeed News Wednesday. "We sent out two different kinds of postcards."
In one of Fresno's postcards, a friendly cartoon character smiled at suspected water wasters against a blue and bubbly background.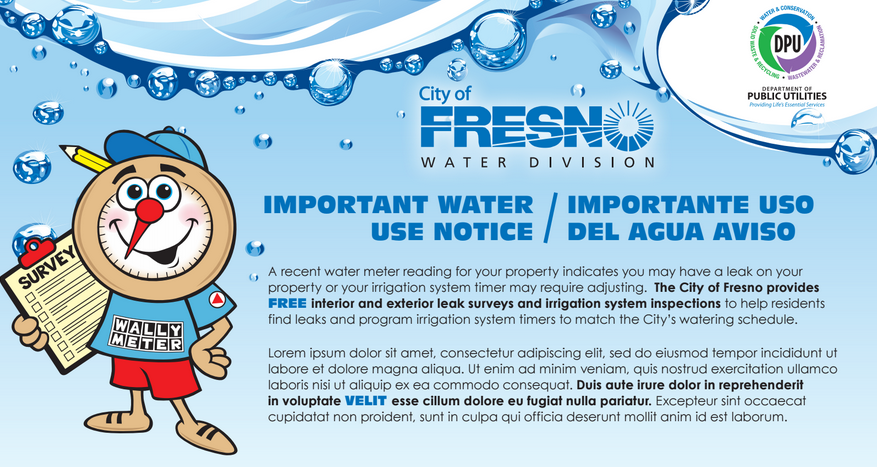 The alternative version was far starker — Standriff compared it to a jury summons — and was done all in black and white.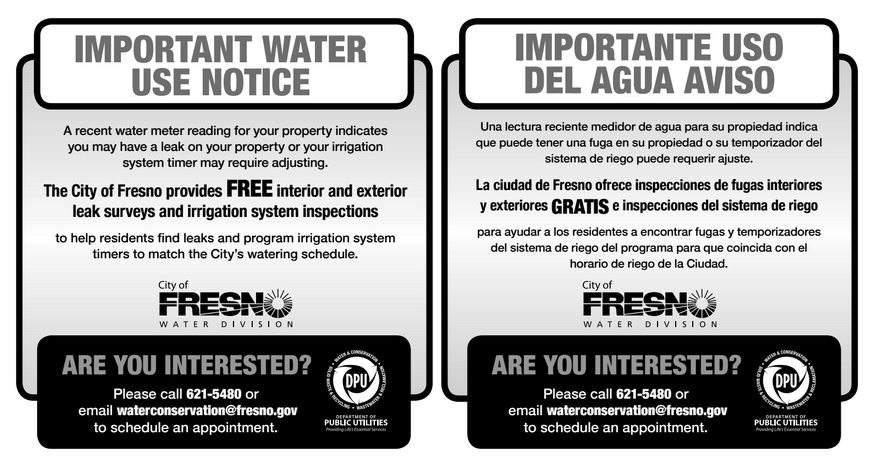 The postcards went out in early April, and a month later officials had their results.
"The stark black and white one worked better than the friendly one did," Standriff said, adding that overall about 2,500 homes responded to the notices and made cuts.
In May, Californians reduced their water use by 28.9% — a massive cut compared to previous months and one in which Fresno was a leading community.
The reduction, reported Wednesday by the State Water Resources Control Board, was an improvement from only 13.6% in April. California communities also issued 1,786 penalties for wasting water and doled out 36,159 formal warnings.
The reductions, as well as the penalties, are a big deal. Gov. Jerry Brown has ordered California's cities to reduce water use by 25%, and some high-usage communities have been told they must cut back by as much as 36%.
The mandatory cuts were ordered as nearly the entire state experienced some form of abnormal level of dryness — conditions that have persisted through the spring and into the summer. This year, California also saw record low snowpack levels, experienced abysmal spring runoff, and record high temperatures.
The ongoing severity of the drought was re-emphasized this week when the National Weather Service announced that downtown Los Angeles had just had its driest four consecutive rainy seasons on record.
From 2011 to 2015, L.A.'s core received a mere 29.14 inches of rain, or less than half of what it would normally get.
The second driest period happened between 1947 and 1951.
Fresno's postcard experiment shows how many California cities are effectively labs, experimenting with ways to meet the unprecedented conservation orders.
According to the State Water Resources Control Board, Fresno reduced its water use by 33% in May compared to the same period in 2013, the year the state established as a baseline when setting cutback levels. The city had been ordered to cut back by 28%.
Fresno used both the stick and the carrot to make its cutback goals. In August, it reduced allowable watering to two days a week. Later, the city took out ads in local papers, had officials go on the radio and TV, and asked weather forecasters to remind people when it was legal to water lawns.
And then there were the fines. Standriff said the city fines people $45 for wasting water. Early in 2015, Fresno was averaging between 175 and 225 fines per month, but in April the number shot up to 347.
"That constituted almost half of all of the water fines issued in the state of California," Standriff said, adding that during that same period Los Angeles only issued eight fines.
The fines aren't set in stone, however. If residents actually cut their water use and keep it down, the city refunds the money in two years.
Further south, in Orange County, the Santa Margarita Water District managed to make similarly significant cuts by outreach alone.
The Santa Margerita Water District serves about 54,000 homes south of Los Angeles County, but prior to May, was having a hard time reducing water use.
"We had terrible success in the months leading up to that," spokesman Jonathan Volzke told BuzzFeed News. "We've been in a drought for so long that just the message that there's a drought was beginning to wear thin with people."
When the state released its tiered mandatory conservation targets earlier this year, Santa Margarita was ordered to reduce water use by 24%. Officials responded with a massive outreach campaign, part of a larger $30 million drought response program.
Volzke said district employees knocked on 2,000 doors to share information about the drought and held events at a local coffee shop. In the wealthy Coto de Casa neighborhood, they even organized "living room dialogues" to talk about conservation.
Officials also reached out to homeowners associations, which account for only 5% of the district's water customers but thanks to grassy parks and other landscaping account for 35% of water consumption.
But unlike Fresno, Volzke said the Santa Margarita Water District isn't using penalty rates or adjusting prices.
The approach nevertheless produced results, with the district reducing its water use by 18% in May, compared to the same period in 2013. The number may not seem huge given the larger statewide average, but the district had been averaging a mere 3% savings for nearly a year, according to the state water board.
The real test for many California communities still lies ahead during traditionally hot and dry summer months.
Officials in both Fresno and Santa Margarita told BuzzFeed News their June numbers — which are just being complied now and have not officially be reported — look promising and they expect reductions to continue through the summer.
"We've really got through the next four months," Standriff said, "to really continue to pound that conservation drum."