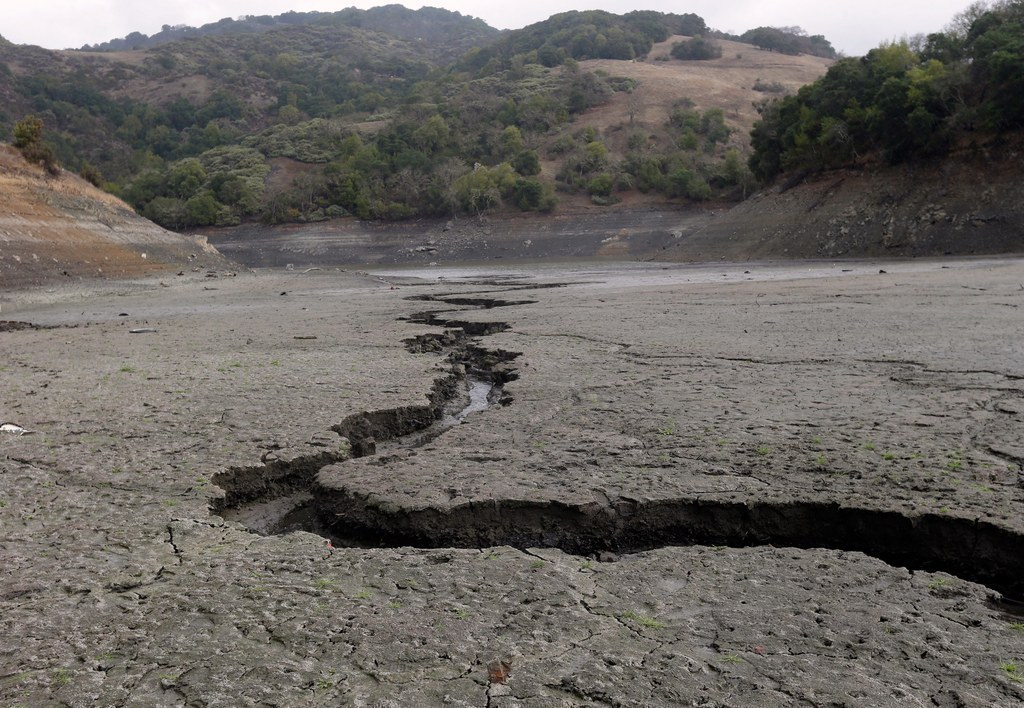 California water districts believe the state's brutal drought emergency is over and want officials to end the restrictions that forced steep water cutbacks and prompted big fines.
The Association of California Water Districts, an organization that represents hundreds of local agencies, made the request last week in a letter. Association Special Projects Manager David Bolland reiterated the request during a public comment workshop Wednesday.
The letter argues that "surface water supplies are clearly available to water agencies statewide" and "the drought emergency has been substantially alleviated."
"[The Association] believes it is time to end the State Water Board's mandatory water use restrictions statewide," the letter concludes. "Continuing to ask Californians to sustain heroic water conservation efforts that are disproportionate to actual water supply conditions."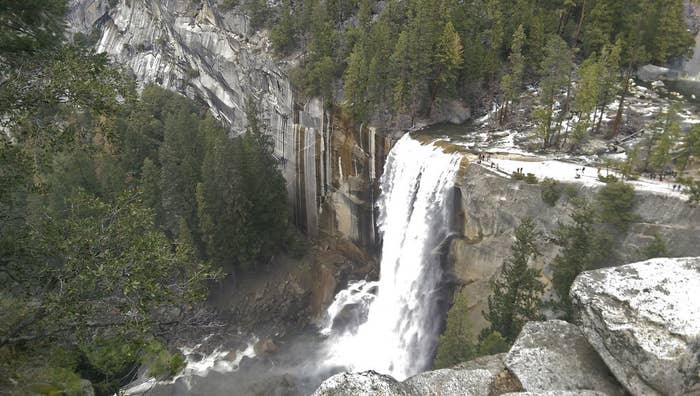 The restrictions were rolled out in 2014, as California's drought entered its fourth year, and required the state's cities to reduce their water use by 25%. Communities that failed to make the required cuts were fined.
Some Californians also saw their water bills go up as water suppliers raised rates in response to dwindling revenue from shrinking demand.
The state as a whole ultimately failed to make the required cutbacks, reducing water use by only 23.9% between June 2015 and February 2016 as compared to 2013, according to the state water board. In February, officials extended the restrictions through October but said Californians would only be expected to cut water use by 20%.
During Wednesday's workshop, dozens of local water district representatives asked state officials to end the emergency restrictions. Among them, Shannon Cotulla — assistant general manager of the South Tahoe Public Utility District — said that in his region significant precipitation has reinvigorated water supplies.
"We are confident that we are not in a water supply emergency," he said.
David Pedersen, general manager of Las Virgenes Municipal Water District, said it was time for a "significant pivot."
"We think that the local officials have the best knowledge of supply and demand," he told state water officials, echoing numerous other comments that called for more community-level control.
Andrew DiLuccia, a spokesperson for the state water board, told BuzzFeed News that no decision would be made Wednesday. Any changes, if warranted, will be considered on May 18.
The requests to end the emergency restrictions come as California emerges from a rainy season that, thanks to El Niño, was significantly wetter than previous years. A series of storms that hit Northern California left three major reservoirs at or near capacity. Snowpack is also higher now than it was a year ago, when it was virtually nonexistent.
The drought, however, is far from over. According to the U.S. Drought Monitor, nearly a third of California is still in the grips of the most severe level of drought that exists, and only 3.55% of the state is completely drought-free. Snowpack in the northern Sierra Nevada mountains — which supply much of the state — also is only 66% of normal, and many reservoirs in Central and Southern California remain far from full.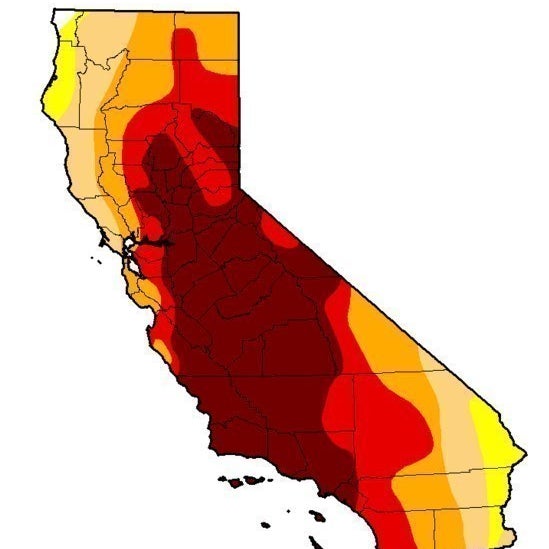 Maps show the severity of California's drought in February (left) and in April.
In its letter, the Association of California Water Agencies said it "does support a state call for voluntary water use reductions," and Bolland added that if restrictions do continue they need to reflect that the drought emergency has been "alleviated."
Environmentalists, however, have argued against lifting the restrictions. In a letter, Tracy Quinn — a water policy analyst at the Natural Resources Defense Council — said that the restrictions have saved hundreds of billions of gallons of water. She also pointed to the lower-than-average snowpack in the Sierra and the prospect of future dry winters, saying "now is clearly not the time to relax emergency regulations in California for the vast majority of water suppliers."
"We cannot allow ourselves and the public to experience the short-term memory that often follows a multi-year drought," Quinn added. "Instead we must adopt a suite of strong long-term conservation measures."