California Unveils New Ebola Quarantine Policy As Issue Turns Political
The state's new Ebola policy came as a Stanford doctor was quarantined, and President Obama took a veiled shot at governors for "hiding under the covers."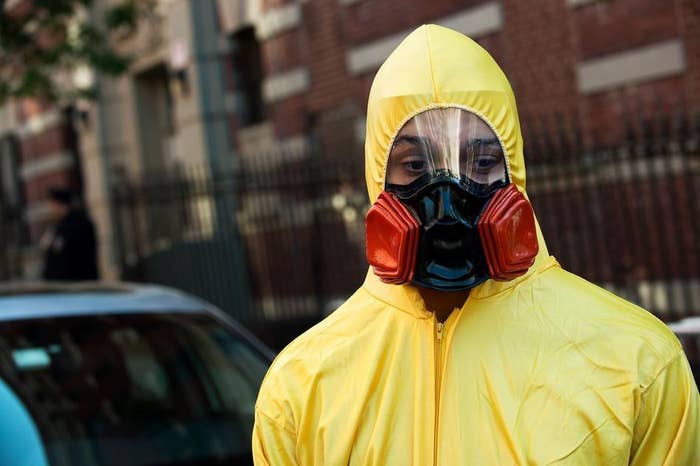 California announced a new 21-day Ebola quarantine policy Wednesday, as well as its first quarantined healthcare worker.
Dr. Colin Bucks, a clinical assistant professor of surgery at Stanford University is the first person in the state's to be quarantined for possible Ebola exposure. Bucks returned from Liberia last week, where he had worked as a volunteer with the International Medical Corps.
Bucks has not shown any symptoms of Ebola, but will be isolated for 21 days as part of a new policy rolled out Wednesday by the California Department of Public Health (CDPH).
In addition to Bucks, officials in Orange County are monitoring two people who recently returned from West Africa, Orange County Public Health spokeswoman Nicole Stanfield told BuzzFeed News Wednesday. Those two people are not quarantined, but are reporting their temperature twice daily.
Carlos Villatoro, a CDPH spokesman, told BuzzFeed News Wednesday that as of Oct. 24 his department knew of 19 people in California who had recently traveled to an Ebola-afflicted country.
California's new Ebola policy comes on the same day President Obama took a veiled shot at governors for "hiding under the covers" on Ebola, and as the issue becomes a political battleground.
California follows states including New York, New Jersey, Illinois, Florida, and others in rolling out Ebola monitoring for incoming travelers from West Africa. The level of monitoring varies by state, though New Jersey Gov. Chris Christie received intense criticism over the weekend after the state's new policies resulted in the involuntary detention of nurse Kaci Hickox, who had tested negative for Ebola. New York also eased it's own stringent quarantine rules in the face of White House pressure.
Obama, who has criticized states' involuntary quarantines for days, made his most pointed statements yet Wednesday when he accused political leaders of "running in the opposite direction and hiding under the covers."
Gov. Christie quickly fired back, saying his state's mandatory quarantine makes sense:
The spate highlights the increasingly politicized tone surrounding Ebola prevention measures in the U.S. It also represents something of a mixed message for the Obama administration, as U.S. troops who have been deployed in West Africa also face a 21-day quarantine when they return.
The challenge now for California is rolling out a policy that avoids the debacles that plagued other states.
California's new quarantine policy is more like quarantine-lite. Take Bucks for example: his quarantine involves mostly staying at home, taking his own temperature, going for jogs by himself, and avoiding other people, San Mateo County Health System spokeswoman Robyn Thaw told BuzzFeed News. It's a stark contrast to Hickox, who Wednesday was still fighting with authorities in Maine who want to force her to remain isolated.
California's policy also leaves it up to local health departments to decide how to handle returning travelers. That means San Mateo County developed the plan for Bucks, while Orange County is spearheading the effort with the two people there.
For his part, Gov. Jerry Brown has apparently tried to avoid the political tussles his counterparts in other states have experienced; in a statement sent to BuzzFeed News, he said he "would not be inclined to make a political decision on something as serious and dangerous as Ebola." Brown made the comment before the new quarantine policy was rolled out, but also mentioned that medical experts are "setting the rules" and he is "following it very closely."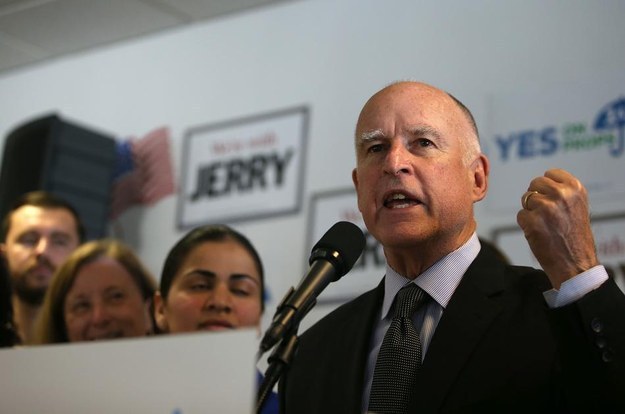 For now at least, California's particular quarantine policy is being received warmly compared to those in other states. California Senate President Pro Tempore Kevin de León, a Democrat, praised the new policy Wednesday in a statement issued to BuzzFeed News.
"I believe it strikes the right balance between protecting the public and our health care workers while still respecting the rights of those Californians who have volunteered to provide humanitarian efforts," de León added.
The American Civil Liberties Union of Southern California was also optimistic. Deputy Legal Director Ahilan Arulanantham criticized what happened in New Jersey with Hickox but, during a conversation with BuzzFeed News, was optimistic about leaving the decision in the hands of local medical officials. Arulanantham also said that overly stringent quarantine policies can discourage would-be volunteers from going to Africa, and can violate workers' rights.
"It seems like there is a consensus that you should not be severely restraining, essentially imprisoning people who are asymptomatic" he said. "It its not medically necessary its a violation of their rights."
The California policy may avoid that problem, though its success will depend on local officials.
"A lot will turn on how it's implemented," Arulanantham added.