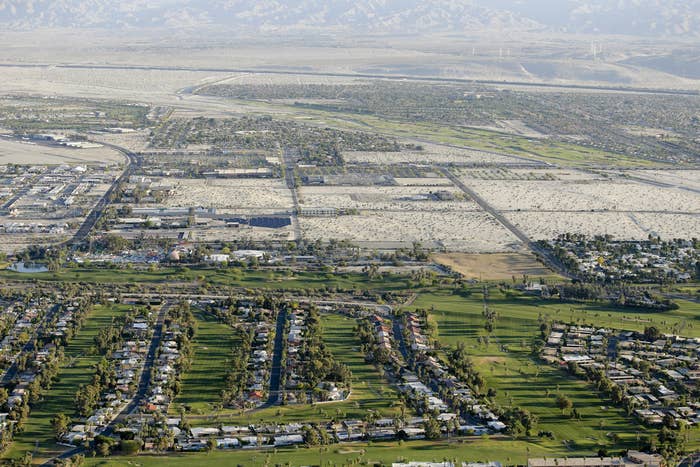 Dozens of California cities will have to make major and unprecedented cuts to their water use after officials approved new regulations Tuesday.
California's State Water Resources Control Board adopted a tiered system Tuesday that requires up to 36% reductions from the biggest water users. The cities in the highest tier were singled out after failing to make significant cuts over the previous year.
The cuts will be required from suppliers, which can provide water to all or just part of a city. But communities required to make the largest cuts include Beverly Hills, Bakersfield, and Indio, near Palm Springs.
There are eight other tiers, each of which require lesser cuts. Cities falling into the lowest tier, which requires reductions of 8%, include Santa Cruz, San Francisco, and Compton.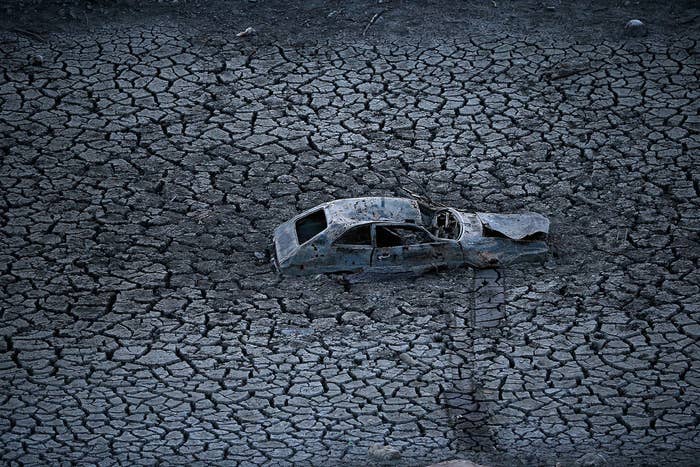 The new restrictions have generated considerable controversy, including Tuesday when local officials spent hours arguing the reduction requirements were too tough.
More than 50 people spoke at Tuesday's meeting, according to the San Jose Mercury News, with many criticizing the new restrictions.
"This will force me to be in a position to choose between meeting my conservation standard and taking care of public safety and public health," said Marc Marcantonio, general manager of the Yorba Linda Water District in Orange County, the Mercury News reported.
However, board members moved ahead with the restrictions anyway, saying they were achievable.
"It's not an easy trade off," board staff member Max Gomberg said, the Mercury News reported. "But this is a sort of desperate-times approach that's being taken here."
In a statement, board chair Felicia Marcus called the new restrictions "the responsible thing to do."
"This is the drought of the century, with greater impact than anything our parents and grandparents experienced, and we have to act accordingly," she said.
In April, officials from several high-usage water districts spoke with BuzzFeed News about the difficulty of making cuts. They pointed to hot climates and big yards as factors leading residents to consume as much as hundreds of gallons of water a day.
The new system comes after Gov. Jerry Brown announced a plan requiring cities to reduce their water consumption by 25%.
Brown announced the restrictions as California moved into its fourth year of drought.
Much of the state is now experiencing exceptional drought, the most extreme category, indicated in the map below by dark red.
The tiered system is designed to meet that goal by requiring the biggest cuts from the communities that have so far made the fewest reductions.
To determine if communities are meeting their targets, officials will compare water usage in 2015 to what it was in 2013. Communities that don't reduce their water could face fines of up to $10,000 a day. Individual water users could face fines of $500, though multiple water companies have told BuzzFeed News they plan to work extensively with people before actually handing out tickets.
Gov. Brown also has proposed fining individuals $10,000, though that would require legislative approval.
The new restrictions were adopted the same day officials announced that Californians reduced their March water consumption by a mere 3.6% since 2013. In 2014, Gov. Brown announced voluntary water restrictions that called on cities to reduce their consumption by 20%. However, the overall reduction from those restrictions ended up only totaling 9%, according to a State Water Board statement.
Tuesday, board members pointed to the failure of the voluntary restrictions as a reason to impose mandatory cuts.
"We asked to do a voluntary 20% and almost no one did," board member Frances Spivy-Weber said, the Los Angeles Times reported. "And that's why we have mandatory … It's the price for not seizing the day."
The new restrictions go into effect June 1.