Brutal Drought Sparks Wildfires, Water Restrictions Across Southeast
Fires have charred thousands of acres across the Southeast in recent days. The effects of the drought are impacting everyone from urban homeowners to cotton farmers.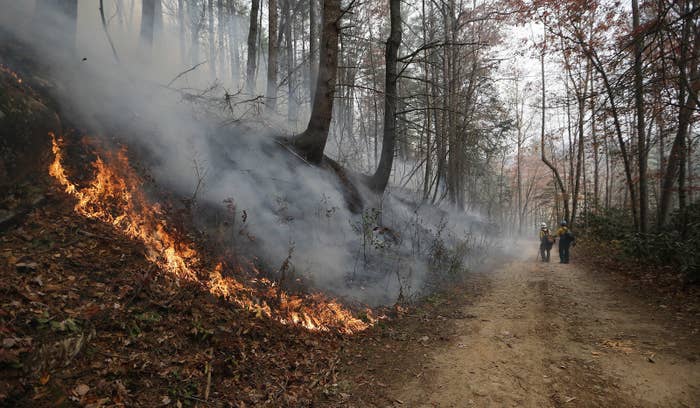 There's a vast swath of the country suffering from a crushing drought. Crops are dying, wildfires are exploding, and a governor has restricted watering lawns.

But while California has famously made headlines for all of those things for years, the drought fueling the latest fires and killing grass is somewhere else entirely: the normally verdant Southeast.
The drought stretches from east Texas all the way to Florida, the Carolinas, and Virginia. In Alabama, "exceptional drought" — the most severe level that exists — covers more than a third of the state. Watering restrictions, which include bans on spraying sidewalks and washing cars in 50 counties, were issued Thursday by Gov. Nathan Deal in Georgia, where exceptional drought covers more than a fifth of the state.
The most visible impact of the drought is a series of intense wildfires that have scorched more than 100,000 acres across the region. Wendy Burnett, a spokesperson for the Georgia Forest Commission, told BuzzFeed News Thursday that the situation is "pretty dire," especially considering that the fire season in the state usually doesn't start until January.
"We're having a lot more wildfires than normal," she added. "We've spent $2.6 million since July first. That is a lot more than we normally spend fighting fires by this time of year."
As of Thursday, one massive fire in Georgia had burned nearly 25,000 acres and was only 40% contained. One person had been injured fighting the blaze, the Atlanta Journal Constitution reported.
In North Carolina, more than a dozen wildfires were burning Thursday. Those blazes had burned more than 40,000 acres, sent smoke plumes into Charlotte, and prompted Gov. Pat McCrory to issue a $10,000 reward for information about arsonists.
In Tennessee, more than a dozen fires were burning Thursday and two people had been arrested for arson, WBIR reported. Fires have also charred areas of Kentucky, South Carolina, Alabama, Arkansas, and other parts of the region.
"We're having a tough time battling them because we're having to stay with them much longer than we normally would because the soil is so dry," Burnett said of the fires.
The fires, however, are just the most visible impact of a drought that has quickly descended on the region. Bill Patzert, a climatologist at NASA's Jet Propulsion Laboratory, told BuzzFeed News the Southeast had been "meteorologically unlucky" this year as hurricanes that normally provide precipitation instead "bounced up the East Coast." Other storms out of the Gulf of Mexico veered away from the Southeast and dropped rain elsewhere, Patzert said.

As a result, the Southeast went from 95% drought-free a year ago to experiencing at least some abnormal dryness in about two thirds of the region.
"We've got this big splotch of red and brown," Patzert said, referring to drought monitor maps showing the scope of the dryness. "It is serious."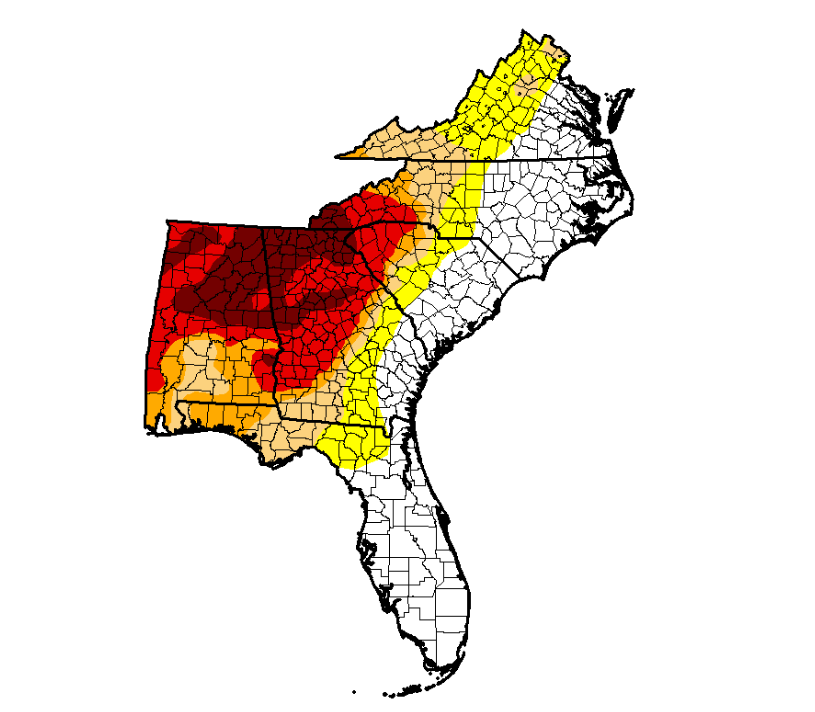 Ryan Willis, a meteorologist at the National Weather Service's office in Peachtree City, Georgia, said high pressure was responsible for driving away storms and consequently turning forests into "tinder."
"Our driest month on average around here is October and even in that month we expect to see two and half inches of rain," he said. "This year in Atlanta we only had 16 hundreds of an inch of rain."
Though the fires have grabbed headlines in recent days, the impacts to agriculture could be at least as severe and long lasting.
Chris Chammoun, a spokesman for the Georgia Cotton Commission said Thursday that harvests — which are about 80% completed in the state — are coming in lower than expectation, which had already been adjusted down to account for the dryness.

"There are certain pockets of Georgia that are only going to yield about half of what they normally yield," Chammoun said.
Chammoun said Georgia has as much as 1.3 million acres of cotton, and about 60% of it is not irrigated. Farmers, who have been hit by years of low commodity prices, in some cases now can't afford to install irrigation systems.
"It's hard to justify spending money on irrigation when you're not making a lot of money," he added.
Many Georgia cotton fields are now brown and empty as well; farmers typically plant "cover crops" to hold their soil together over the winter, but Chammoun said there is too little moisture for those crops to actually grow.
Elsewhere in the South, lack of water has whittled away at other agricultural industries as well. Last month, Alabama rancher David Bailey told the Associated Press that he sold off more than 100 head of cattle, half his herd, thanks to the drought.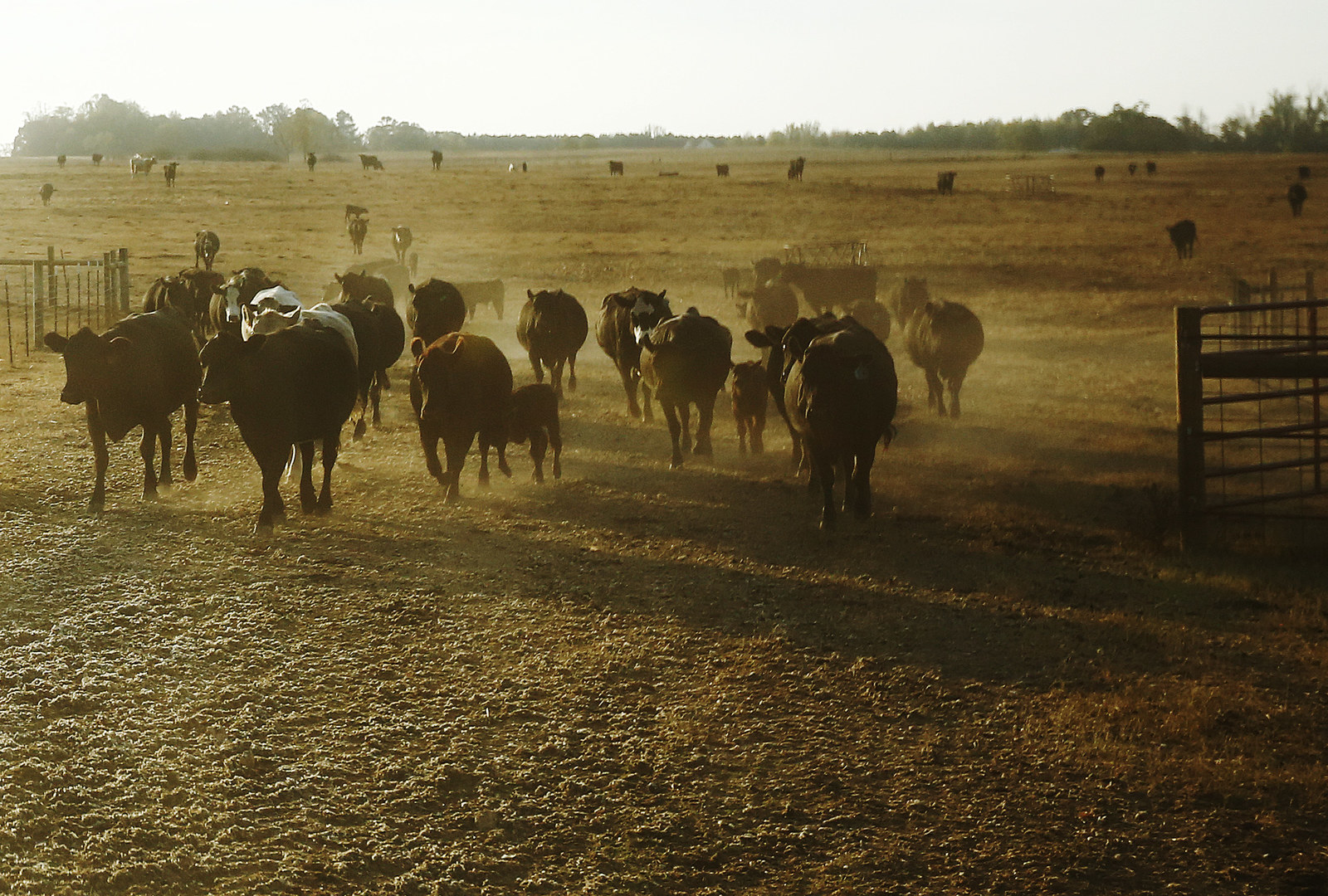 Forests in the South and Southwest too may suffer longterm consequences — and start resembling their counterparts in the long-stricken West. Burnett said that bark beetles were proliferating in stressed and dying forests, potentially leading to swaths of dead trees.
"We're starting to see the beginning of that," she explained. "The process will play out over the next several years."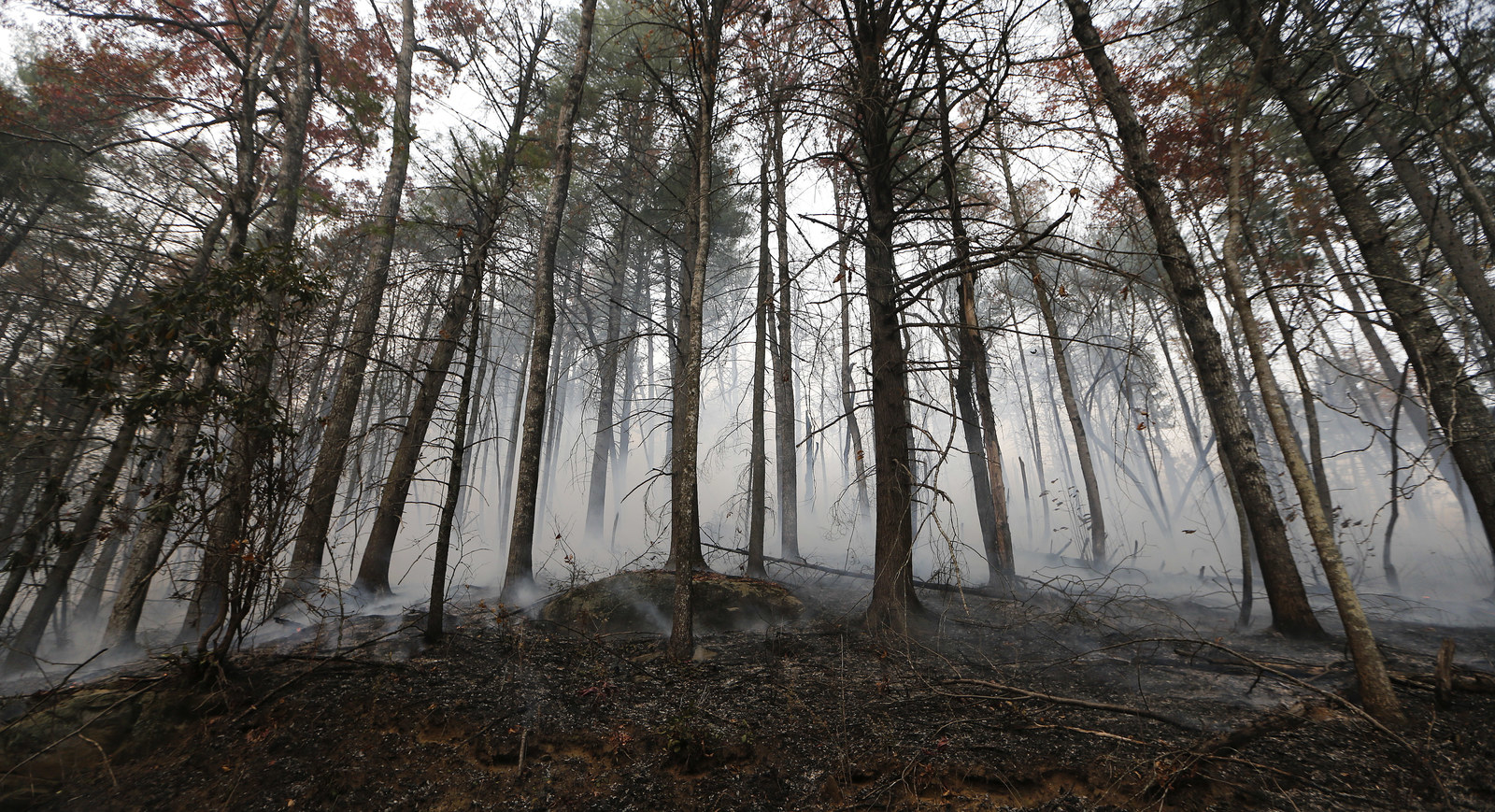 Worse still, southerners looking for green lawns, verdant forests, and healthy crops will have to wait; a weak La Niña has formed, leading to forecasts of a dry winter across the southern US.

"Unfortunately it looks like it will continue for the foreseeable future," Willis, the meteorologist, said of the drought.
Droughts have happened in the region before, though, and this dry spell will eventually pass. Patzert described it as a normal and cyclical part of the region's climate. And, he added, it could end much more quickly than the drought in the West, which has been dragging on in some areas since the late 1990s.
"I think a couple of months of good rains would definitely not wipe out the California drought," Patzert said. "But it would be huge for the Southeast drought."