Blues Legend B.B. King Tells Fans He's In Hospice Care
The blues musician was hospitalized Thursday after possibly suffering a minor heart attack. "Thanks to all for your well wishes and prayers," he said Friday.
Blues legend B.B. King announced Friday that he is in hospice care.
In a statement on his website, King, 89, revealed that he is being cared for at his Las Vegas home.
"Thanks to all for your well wishes and prayers," the statement added.
The announcement comes after King was hospitalized Thursday, KLAS-TV reported. According to the station, King may have suffered a minor heart attack. King's daughter Patty King also told KLAS that he was dehydrated and not eating.
King has been ailing since last year, when he canceled a concert tour.
King fell ill after a show in Chicago. Earlier in 2014, he had given a "rocky performance," according to Entertainment Weekly. King, who has long suffered from diabetes, later apologized for the show, citing the "combination of the rigors of the very long drive and high blood sugar."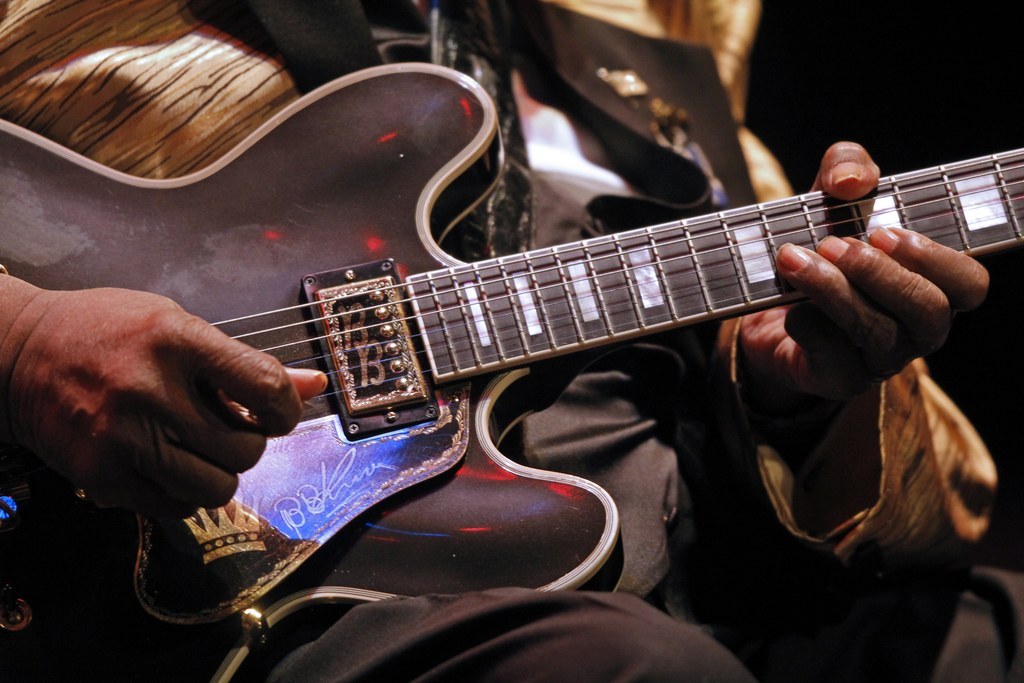 King's is a blues legend who has sold millions of albums.
King grew up in Mississippi, then later moved to Memphis, Tennessee. He acquired the nickname B.B. — his actual first name is Riley — while working as for a radio station as "Blues Boy King."
By 1972, when King was 47, he had a "best of" album out, which was reviewed in Rolling Stone by Lester Bangs. King continued to record and perform over the years with the guitars that he famously named "Lucille."
King was inducted into the Rock and Roll Hall of Fame in 1987.