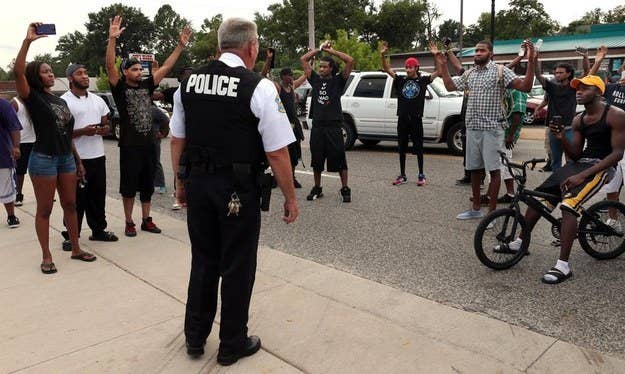 Violence erupted Sunday night in Ferguson, Missouri, a day after police killed an 18-year-old identified by local media as Michael Brown.
Though police have not yet provided details about the killing, witness reports indicated Brown was unarmed. The ensuing chaos Sunday included looting and vandalism. Police responded by deploying SWAT teams, tear gas, and hundreds of officers.
Much of the outrage after Brown's killing focused on race. The St. Louis area — which includes Ferguson — has a long history of racial tension and strife, and the local president of the NAACP issued a statement after Brown's killing saying he was "slaughtered" by law enforcement.
The results seem to show that, at least when it comes to vehicle stops, black residents are disproportionately targeted by police.
First, this graph shows that the population of Ferguson is about two-thirds black.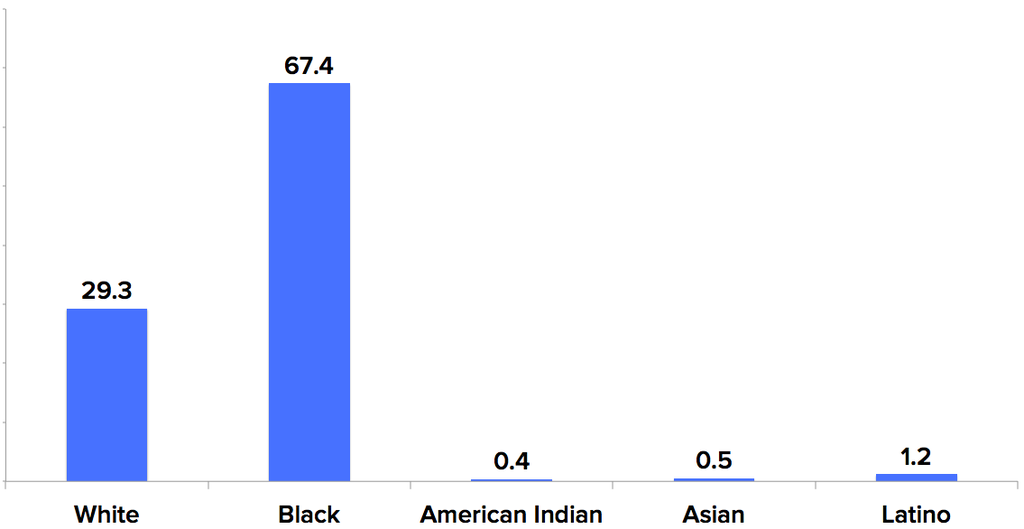 However, of the 5,384 total traffic stops the Ferguson police made last year, 4,632 involved black residents. Only 686 involved white residents.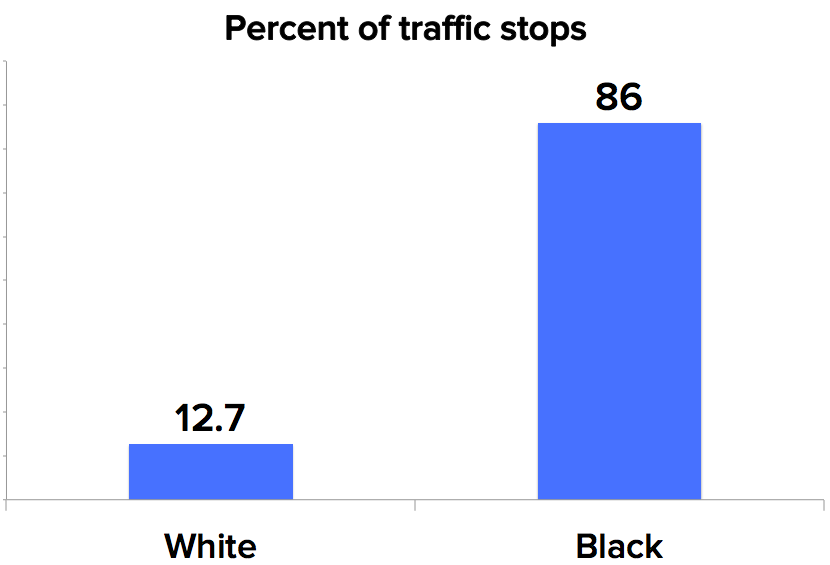 Arrest numbers show a similarly disproportionate focus on black residents.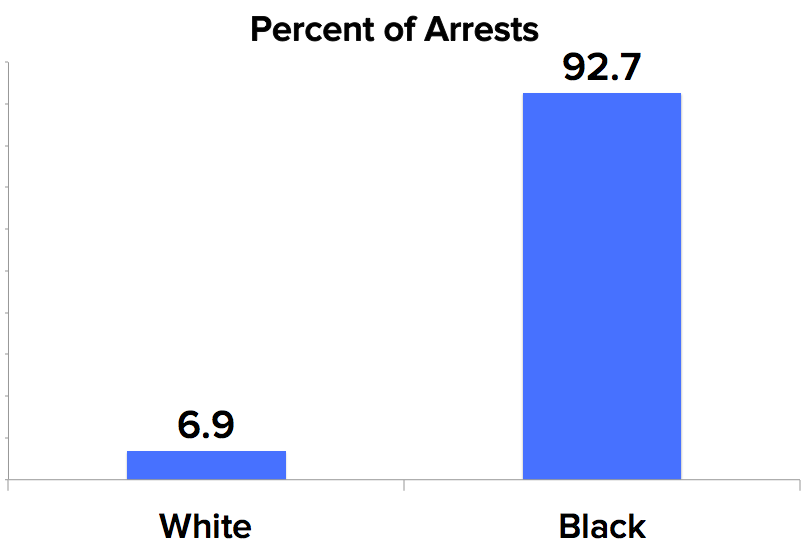 But despite the fact that blacks are both stopped and arrested in larger numbers in Ferguson, whites are actually more likely to have contraband.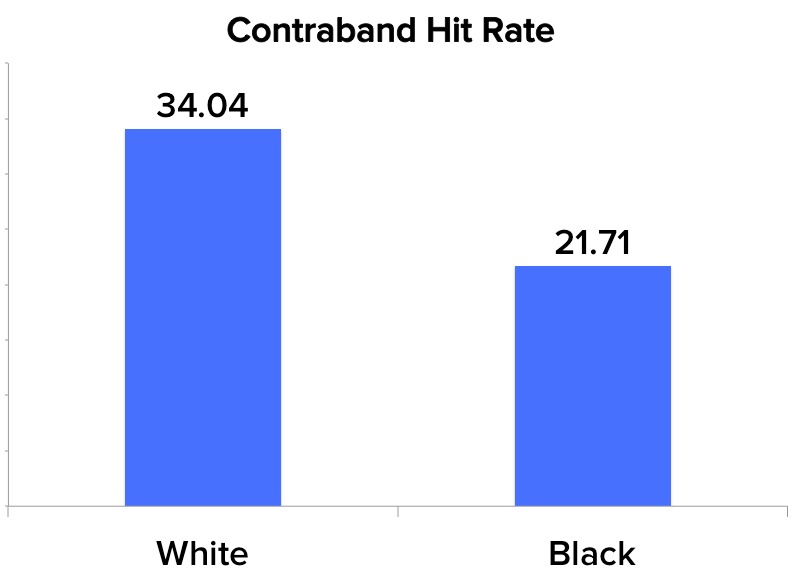 The report does not offer explanations for these numbers, but does offer racial breakdowns for things like charges, searches, and other things. Read the full report here.