Joseph "Beau" Biden III, the son of U.S. Vice President Joe Biden, died Saturday from brain cancer.
In a statement released by the vice president's office, the family said it was "saddened beyond words."
It is with broken hearts that Hallie, Hunter, Ashley, Jill and I announce the passing of our husband, brother and son, Beau, after he battled brain cancer with the same integrity, courage and strength he demonstrated every day of his life.

The entire Biden family is saddened beyond words. We know that Beau's spirit will live on in all of us—especially through his brave wife, Hallie, and two remarkable children, Natalie and Hunter.

Beau's life was defined by service to others. As a young lawyer, he worked to establish the rule of law in war-torn Kosovo. A major in the Delaware National Guard, he was an Iraq War veteran and was awarded the Bronze Star. As Delaware's Attorney General, he fought for the powerless and made it his mission to protect children from abuse.

More than his professional accomplishments, Beau measured himself as a husband, father, son and brother. His absolute honor made him a role model for our family. Beau embodied my father's saying that a parent knows success when his child turns out better than he did.

In the words of the Biden family: Beau Biden was, quite simply, the finest man any of us have ever known.
Beau Biden was the oldest of Joe Biden's three surviving children. He served in the Delaware National Guard and was an officer for the Judge Advocate General (JAG).
Beau deployed to Iraq in 2008, while his father was running for vice president, and spent a year in the country. He only returned once, to see his father sworn into office.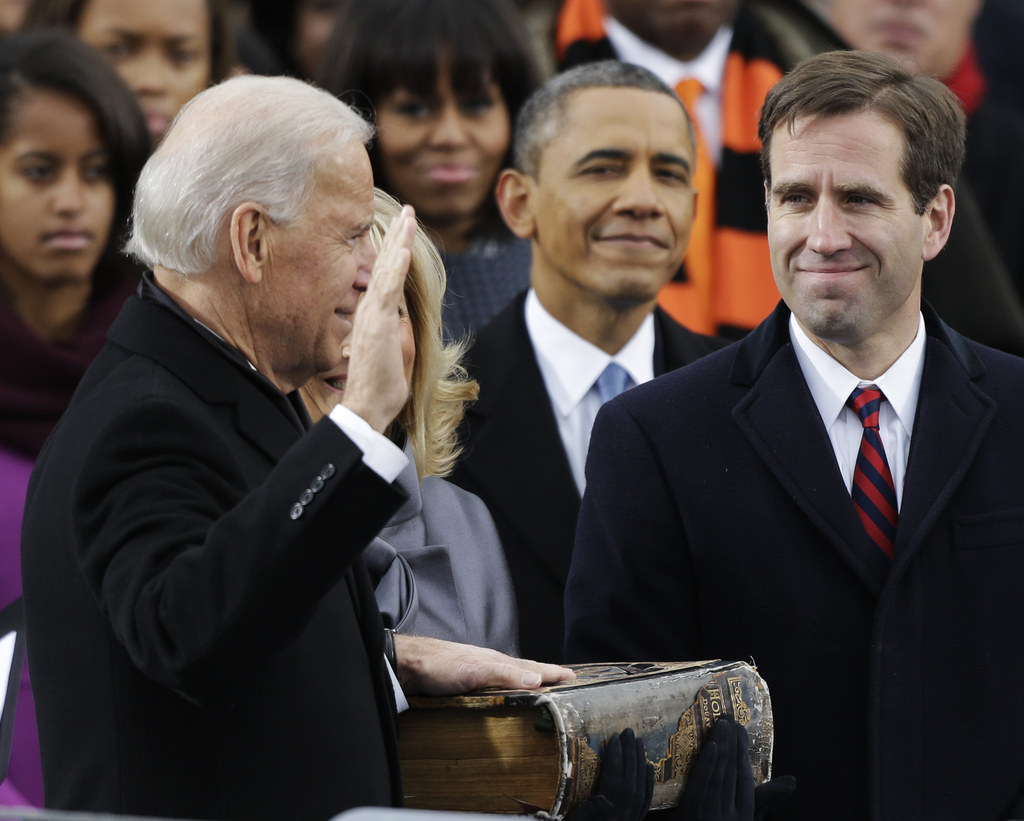 Beau Biden was a popular politician in his own right in Delaware.
Beau Biden served as Delaware attorney general from 2006 through 2014.
The Washington Post described him as the "rising star of a family dynasty," and many believed he would make a run for governor in 2016.
When his father left the senate to assume the vice presidency, Beau had been considered a contender to fill the seat — though he declined to seek the appointment because he wanted to finish his tour in Iraq. He was again considered a contender for the seat in 2012, but opted not to run, saying, "My first responsibilities are here in Delaware," and "I have a job to finish."
He was serving as Delaware attorney general at the time.
Beau's health reportedly deteriorated in recent weeks. He was admitted to Walter Reed Medical Center in Bethesda, Maryland, on May 20.
Beau and his wife, Hallie, are the parents of two children.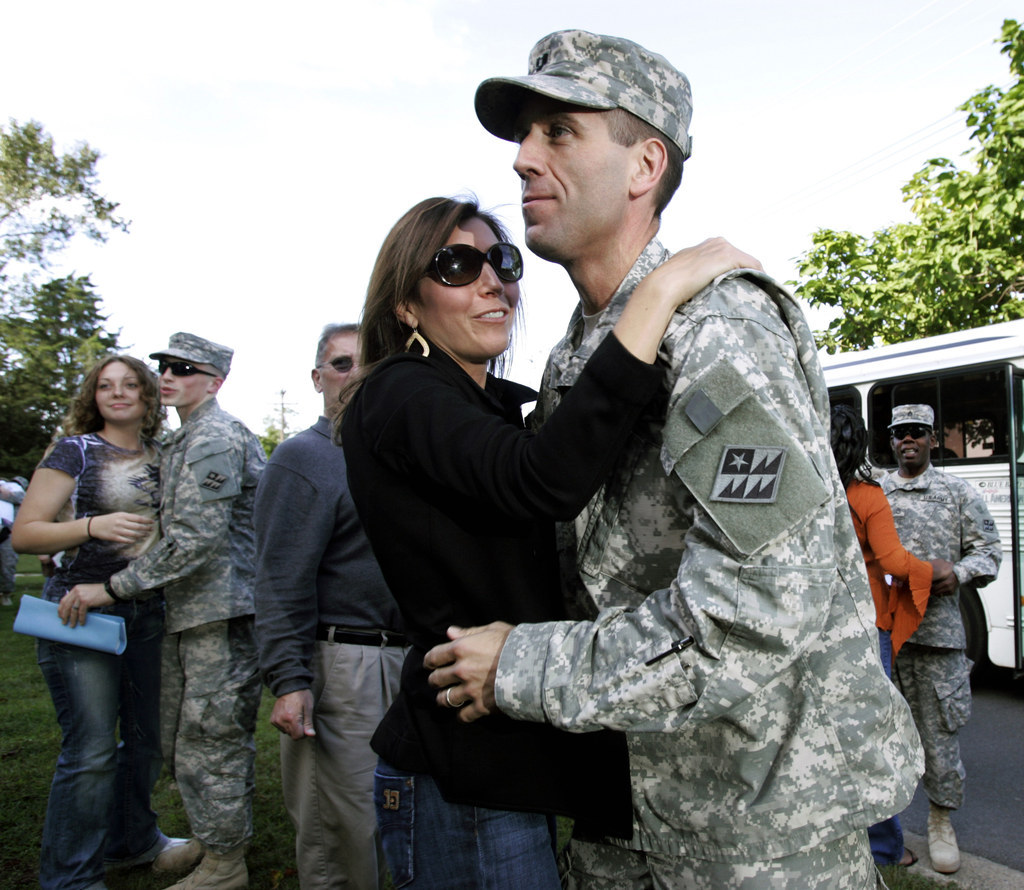 President Obama issued a statement Saturday night calling Beau a friend, and saying he took after his father:
"Michelle and I are grieving tonight," the president said. "Beau Biden was a friend of ours. His beloved family – Hallie, Natalie, and Hunter – are friends of ours. And Joe and Jill Biden are as good as friends get."
The statement went on to add that "for all that Beau Biden achieved in his life, nothing made him prouder; nothing made him happier; nothing claimed a fuller focus of his love and devotion than his family."
"Beau Biden believed the best of us all," Obama said. "For him, and for his family, we swing our lanterns higher."
Read the president's full statement here.
Beau's death prompted an outpouring of condolences from high-profile figures.
Delaware Gov. Jack Markell issued a statement saying he was heartbroken by Beau's death.
"He was an outstanding Attorney General, lawyer, soldier, and father," Markell said. "I feel privileged to have served with him and Delaware is a better place thanks to him."
Delaware Sen. Chris Coons called Beau "a good and decent man."
"Throughout his life, Beau never shied away from doing the right thing, even when it meant doing the hard thing," Coons added in a statement. "Beau served his country and community with honor, and that's how he will be remembered."
In the speech, Beau talked about how years ago Joe Biden "hustled home to Delaware after the last vote so he wouldn't miss me and my brother's games." Joe Biden also "would tiptoe into our room and kiss us goodnight" even after "returning from some war-torn region of the world."
Beau Biden's own childhood was marked by the loss of a parent; his mother died in a 1972 car accident while the family was out Christmas shopping.
The accident injured Beau and his brother, and killed their infant sister. It also happened shortly after Joe Biden won his first senate election, and he held his swearing-in at a hospital chapel, with Beau in a bed just a few feet away.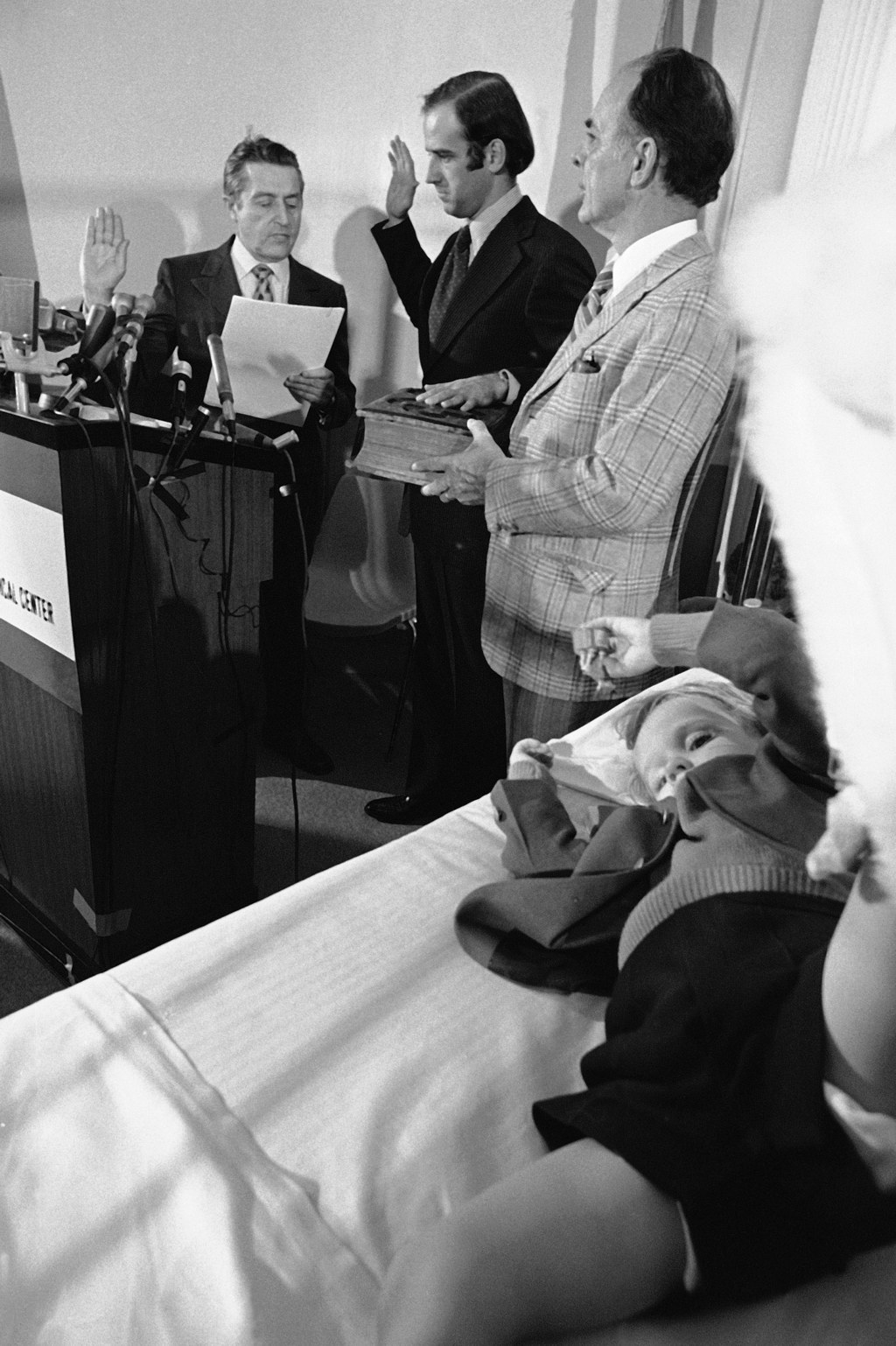 In his 2008 speech introducing his father, Beau said that "one of my earliest memories was being in that hospital, dad always at our side. We, not the Senate, were all he cared about."