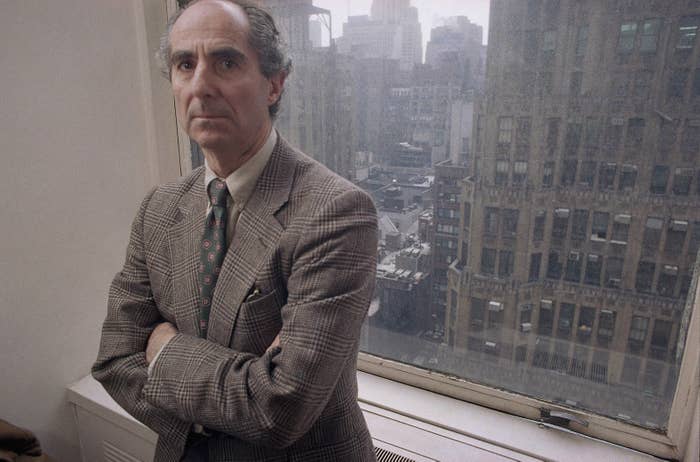 Novelist Philip Roth has died at age 85, his representatives confirmed Tuesday night.
A literary icon, Roth was one of the most celebrated American authors of his generation, winning the Pulitzer Prize for fiction in 1998 for his novel American Pastoral — one of many honors he earned over the course of a decades-long career. In 2005, he became just the third living US writer to have his books memorialized by the Library of America.
Blake Bailey, Roth's biographer, said Tuesday night that Roth died surrounded by friends. The Wylie Agency, which represented the author, confirmed his death to BuzzFeed News.
Literary agent Andrew Wylie, speaking to the Associated Press, cited the cause of Roth's death as congestive heart failure. No other details were immediately available.
Fans paid their respects and shared their memories of Roth on Twitter.
Roth was born on March 19, 1933, in Newark, New Jersey — the site of much of his fictional work, including 1959's Goodbye, Columbus, a novella and five short stories that won the National Book Award in 1960.
After earning a bachelor's degree at Bucknell University, as well as a master's degree from the University of Chicago, Roth published his first story, "The Kind of Person I Am," in the New Yorker in 1958.
Nearly a decade later, Roth rocketed to literary stardom with Portnoy's Complaint, a novel that delved at length into the themes of male sexual identity and Jewish identity for which he would become known, though at the time the novel — like Roth's previous work — sparked an uproar among rabbis and intellectual leaders in the Jewish community.
In the decades that followed, Roth went on to claim most of the literary world's highest honors, including two National Book Critics Circle Awards, three PEN/Faulkner Awards, the Society of American Historians' James Fenimore Cooper Prize, and the UK's WH Smith Literary Award twice.
His Pulitzer in 1998 came as Roth embarked on a prolific period of writing late in his career, producing some of his most well-known work, including The Human Stain in 2000, The Plot Against America in 2004, and 2007's Exit Ghost — the last of nine novels featuring the protagonist and sometimes narrator Nathan Zuckerman, an alter-ego of Roth's.
In 2010, President Obama awarded Roth the National Humanities Medal. The following year, he was honored with the Man Booker International Prize for lifetime achievement in fiction.

To the dismay of his fans, however, Roth was never given the Nobel Prize in Literature, an award bestowed only on living writers.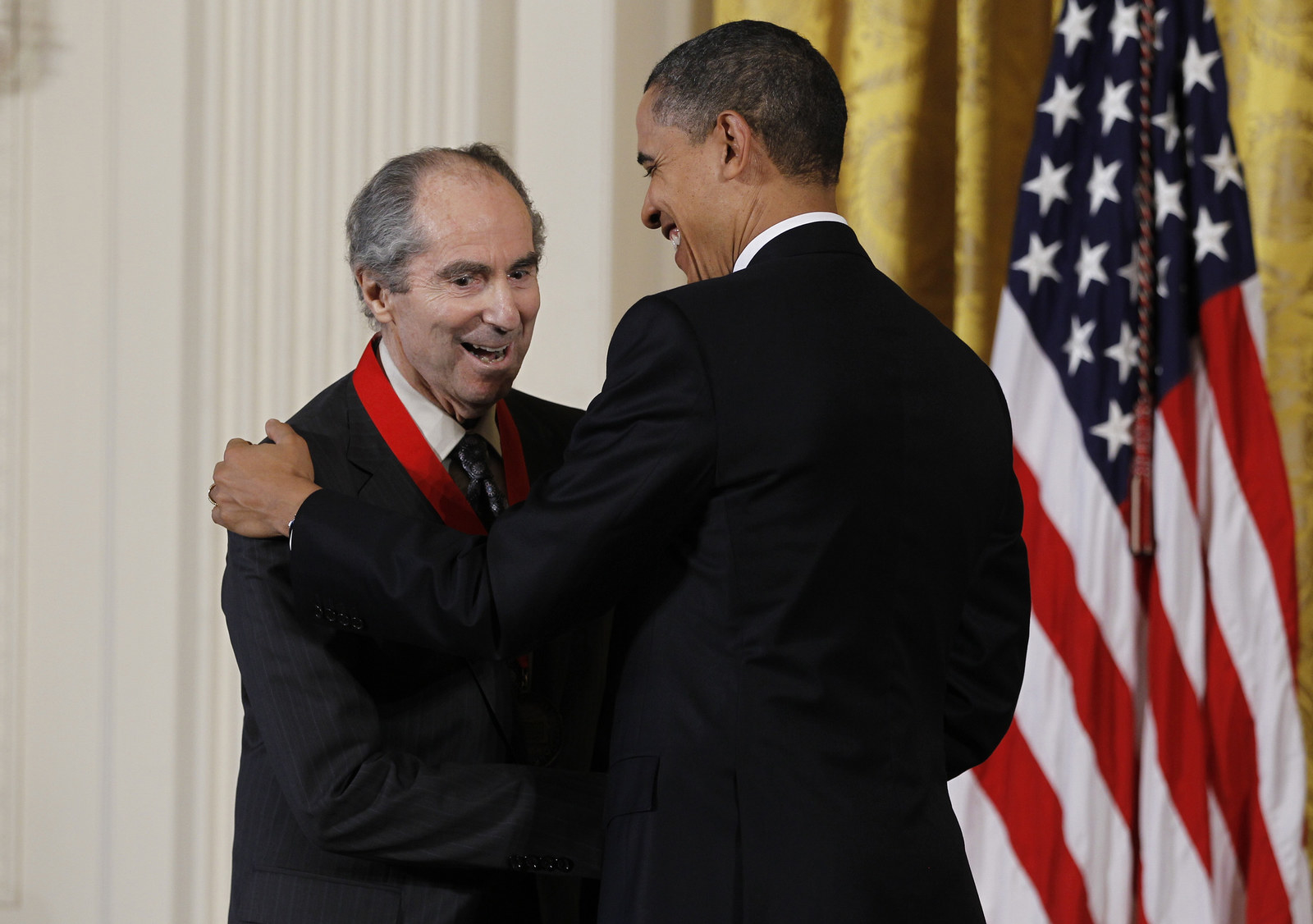 In 2012, at age 79, Roth announced that he had retired, telling a French magazine that his 2010 novel Nemesis would be his last.
"To tell you the truth, I am done," Roth said. "At the end of his life, the boxer Joe Louis said, 'I did the best I could with what I had.' It's exactly what I would say of my work: I did the best I could with what I had."
When asked about his career in an interview with the New York Times earlier this year, Roth described it as "exhilaration and groaning."

"Frustration and freedom," Roth continued. "Inspiration and uncertainty. Abundance and emptiness. Blazing forth and muddling through."
In that same interview, Roth was also asked about growing old — a theme he explored in some of his later writing — and said that he was pleased to still be alive but understood that life could "stop on a dime."
"Right now it is astonishing to find myself still here at the end of each day," Roth said. "Getting into bed at night I smile and think, 'I lived another day.' And then it's astonishing again to awaken eight hours later and to see that it is morning of the next day and that I continue to be here. 'I survived another night,' which thought causes me to smile once more."