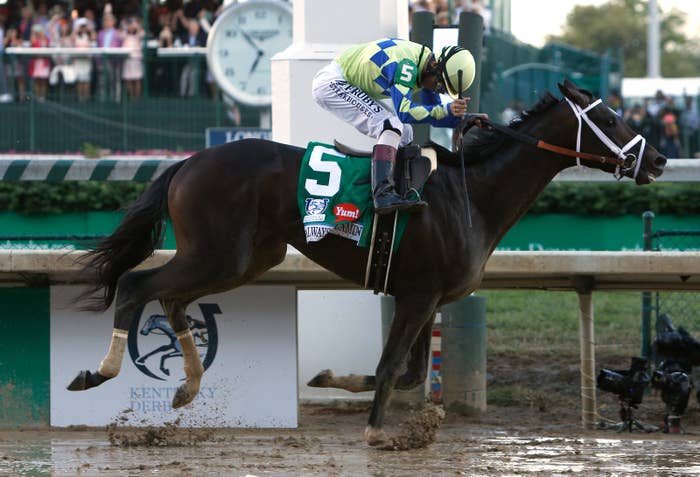 In the end, it wasn't even close: favorite Always Dreaming bolted to victory Saturday at the 143rd Kentucky Derby, leaving the competition several lengths behind.
Jockey John Velazquez guided the 3-year-old colt across the finish line. Lookin at Lee and Battle of Midway finished second and third, respectively. Thanks to intermittent rain, the horses and riders were forced to contend with a wet, sloppy track.

Always Dreaming's victory will net well over $1 million in prize money for his owners, who include New York City's Brooklyn Boyz Stables, as well as MeB Racing Stable, Teresa and Vinnie Viola, West Point Thoroughbreds, and Siena Farm.
Always Dreaming launched out of the gate Saturday, initially fighting for first place with State of Honor. Though Always Dreaming then spent much of the race in second, he ultimately pulled well ahead in the final straightaway to take first.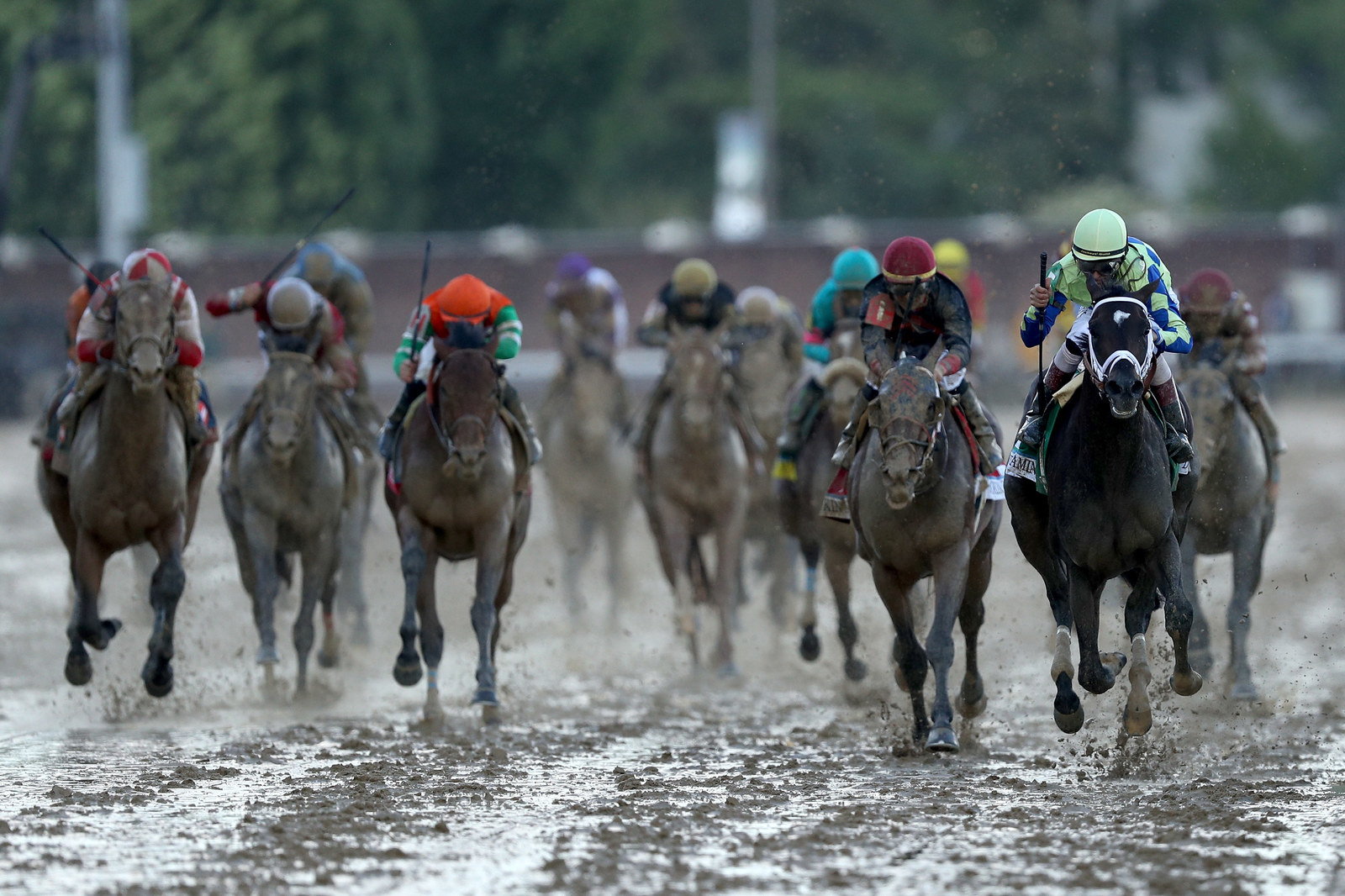 But while Always Dreaming had been a favorite to win going into the race, it was a one-eyed colt named Patch who captured many fans' hearts in recent days. As Patch walked to the gates Saturday, the crowd at Churchill Downs erupted in cheers.
Patch ultimately finished in 14th place.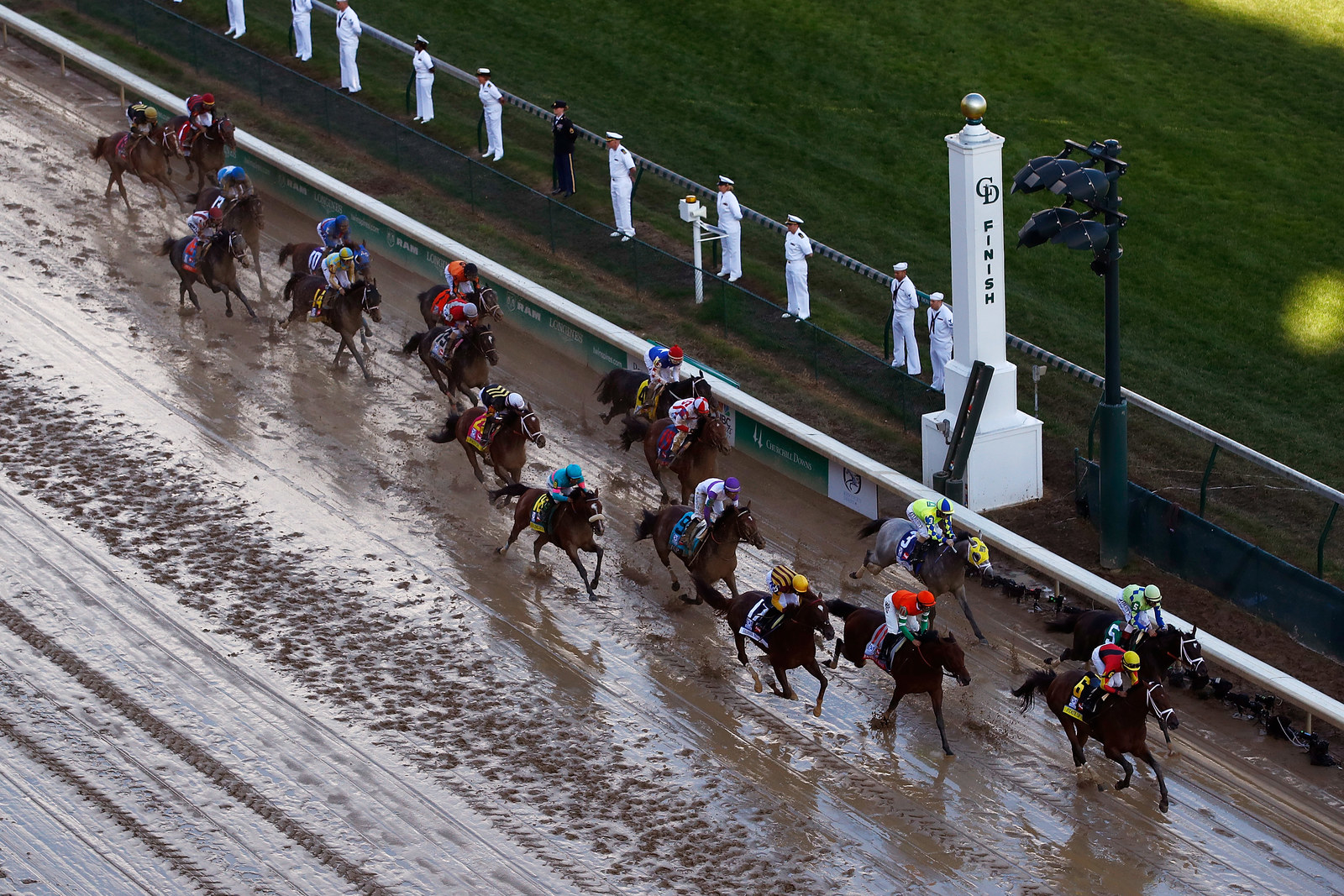 Saturday's victory is the second Kentucky Derby win for Velazquez, who rode Animal Kingdom to a first-place finish in 2011.

The Kentucky Derby is the first race in the Triple Crown, followed by the Preakness Stakes in Baltimore later this month and New York's Belmont Stakes in June. A horse must win all three races to take the Triple Crown. The most recent Triple Crown winner, American Pharaoh, won all three races in 2015, becoming the first horse to do so since 1978.