Al Franken: There Will Be "Widespread Support" For Climate Deal
The U.S. senator and former SNL cast member said that despite some resistance he thinks Americans will ultimately back a deal reached in Paris.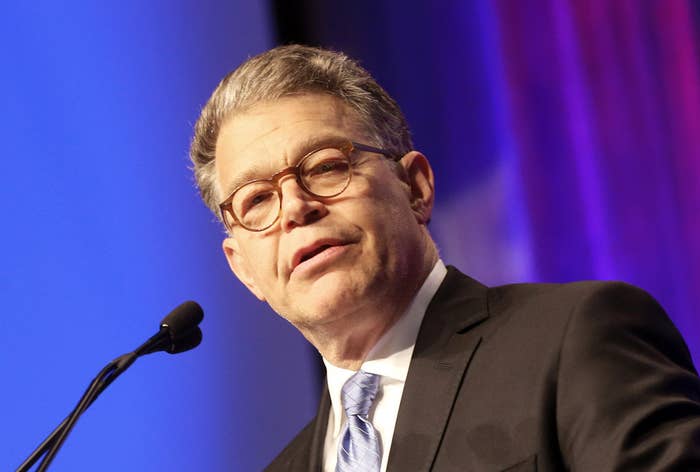 PARIS — U.S. senator and former Saturday Night Live cast member Al Franken believes the American people will ultimately get behind a climate change agreement being hammered out by world leaders gathered in Paris.
In a conversation with BuzzFeed News Monday about the ongoing Paris climate talks, Franken said that despite some resistance from Republicans, the American people and the largest U.S. corporations want to solve the problems posed by a warming world. That, he believes, should translate into Americans getting behind whatever deal comes out of Paris.
"I think that there's going to be widespread support," Franken said.
Franken was part of a delegation of 10 Democratic senators that traveled to Paris over the weekend. The senators were not involved in the official negotiations — which aim to create a long-elusive global deal to cut emissions and stop warming — but Franken said they met with leaders "because we know we need to tackle climate change because we know what will happen if we don't."
Negotiators have until Friday to hammer out a deal, and many of the details are both up in the air and being discussed behind closed doors.
Franken said that he talked to U.S. negotiators about the idea of "transparency regimes." Basically, these would be mandatory plans "so that we can make sure that countries are either living up to their goals or doing the best that they can."
Franken also said the agreement would need to be enforced "in a way that's realistic" and is "all for making it binding."
His comments seem to parallel those of Todd Stern, the chief U.S. negotiator. Stern spoke to reporters Monday in Le Bourget — the Paris suburb where the talks are taking place — and expressed support for creating a legally binding "accountability system." In essence, Stern was saying that countries should be required to work toward their goals, but that the goals themselves should not be legally binding.
"We have thought from the beginning that that is an approach that is best suited to broad participation," Stern added.
Franken added Monday that his grandkids are among the reasons he has been moved to take action on climate change.
"Forty years from now I don't want them saying grandpa you were a senator, why didn't you do anything?" he said.