European airplane manufacturer Airbus has filed an exciting new patent for seats that would literally be on top of each other.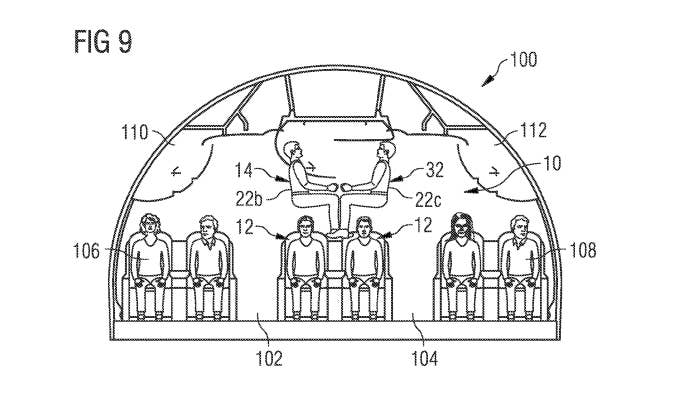 The patent notes that planes are already "fitted with as many rows of passenger seats as possible, which are positioned with as little space between them as possible."
However, not satisfied with seats that have "as little space between them as possible," Airbus devised a new configuration "to still more efficiently use the space" of a plane's cabin. This new seating arrangement uses the space above the seats by filling it with a "mezzanine seating area."
The new arrangement appears to include a maze of seats and stairs.
It also appears to include seats that would recline onto the people below.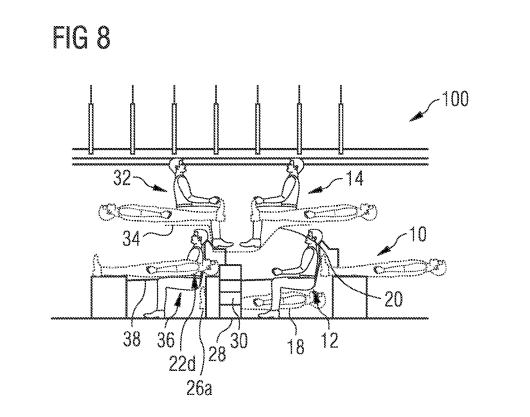 And this.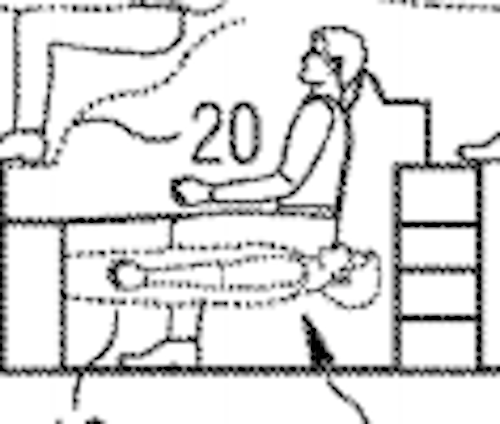 Though that last picture appears to show the kind of intimate moment passengers might expect to share with their seat mates in this configuration, the patent description actually suggests that the diagram illustrates how the seats will recline to various angles.
"In the reclined lying position, the backrest portion may extend at an angle of approximately 130 to 180 degrees relative to the seating position," the patent states.
In the upright position, seatbacks will extend at the comfortable angle of "approximately 90 degrees."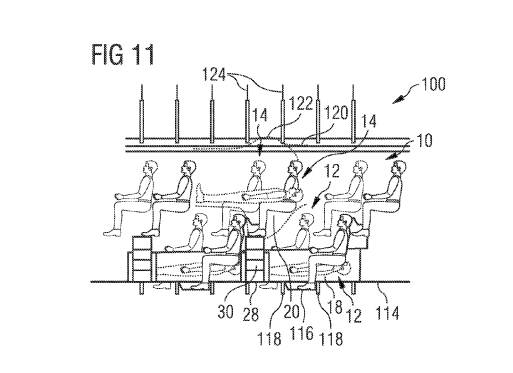 Here's a frontal view. So much more efficient.
Finally, it's important to remember that the goal here is to use space efficiently, while, in the words of the patent, providing "a high level of comfort for the passengers."