Ryan Roche was on his way out of a work party on Dec. 10 when his boss yelled for him to join an eggnog chugging contest. "I heard my name: 'Roche, get up here,'" he said.
Roche, of Lehi, Utah, told BuzzFeed News Tuesday that he's a very "competitive person and I'm OK with the occasional spotlight," so when he heard his name, he decided to win.
Then he sat down and started chugging.
"When they said go, I just opened up the carton and pretty much just poured it down my throat," he said. "I didn't take a breath of air."
Roche chugged the entire quart — which was non-alcoholic and straight from the carton — in 12 seconds. That beat the previous 22-second record from the party, but it wasn't a victory that came easy.
"I was gasping for air," he said, adding that in the video when he bends over, he wasn't about to throw up — he was trying to catch his breath. Afterward, Roche was coughing a lot and left the party, but figured he'd be fine.
It didn't take long, though, for Roche's condition to get a lot worse. "Within two hours I was shaking uncontrollably," he said.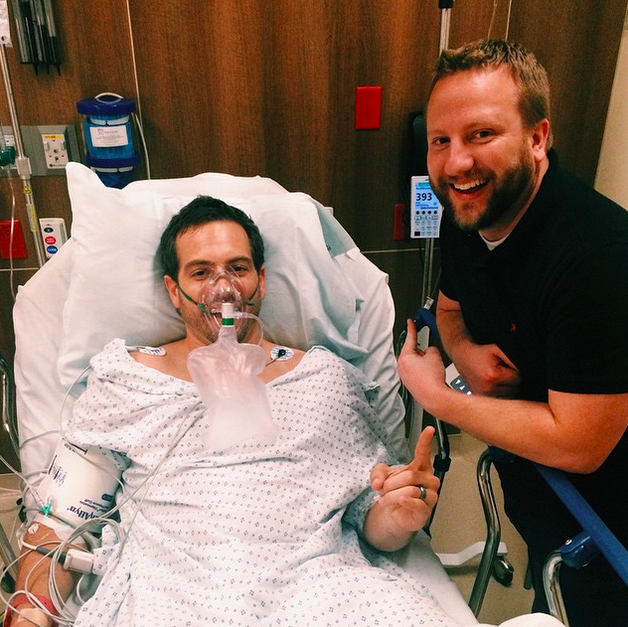 Roche's condition eventually deteriorated to the point where he had to be wheeled into a hospital. There he spent a day in the Intensive Care Unit, and two more days in recovery at the hospital before he could go home.
Doctors ultimately determined that the eggnog ended up in Roche's lungs.
"What had happened is all that froth and whatever, I pretty much aspirated it," he said. The eggnog then gave him an infection, which turned into pneumonia.
Roche had a bad fever and was on antibiotics while at the hospital. "It was really severe," he said. "The X-ray looked like a fireworks show."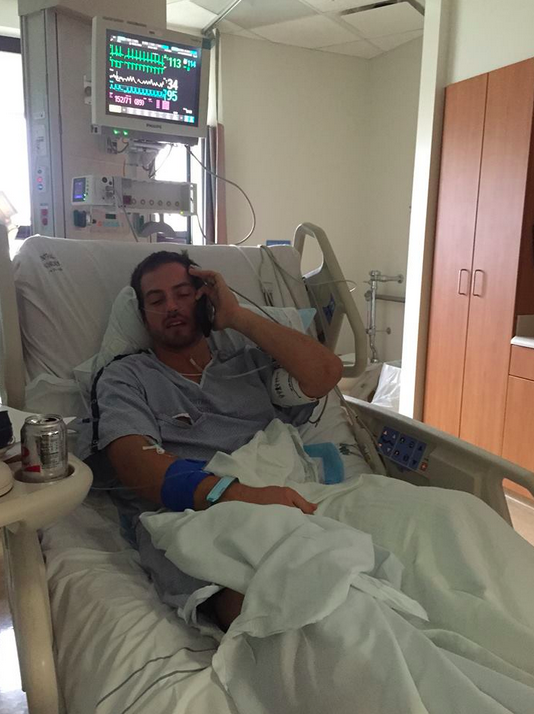 For setting an eggnog-chugging record, Roche won a $50 gift card to Ruth's Chris Steakhouse — a reward that, in retrospect, Roche said was definitely not worth it.
"I'd rather have my health," he said, adding that next year he won't be participating in the contest.
Still, he's trying to have a sense of humor about the experience, just like everyone — friends, family, co-workers, even hospital employees — has had in abundance.
"It's one of those things you have to laugh about it," he said.