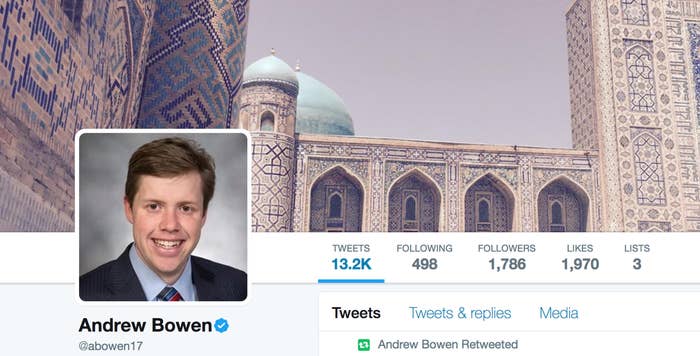 A Middle Eastern newspaper has apparently caved to the demands of a Trump administration hopeful who reportedly wanted the outlet to delete past columns that were critical of the president.

By late Tuesday, Arab News — an English-language newspaper published in Saudi Arabia and owned by a member of the Saudi royal family — had removed some past work from Andrew Bowen, a visiting scholar at the American Enterprise Institute who wrote a weekly column for the paper.
The deleted posts might have gone unnoticed, except that earlier Tuesday the Arab News published a defiant note stating that it had refused Bowen's request to delete past columns in which he criticized Trump and lavished praise on Hillary Clinton.
"Bowen, a visiting scholar at the American Enterprise Institute, has repeatedly requested the removal of these articles stating that this is needed for him 'to be cleared' for what he claims to be a possible job with the new Donald Trump administration's State Department," the paper's note read.

Calling the request "unprofessional journalistically," the paper added that Bowen had insinuated "that he will seek the support of influential friends and contacts to help remove the articles."
The ordeal was picked up by multiple US outlets, and many observers cheered Arab News' defiance of the would-be Trump administration official.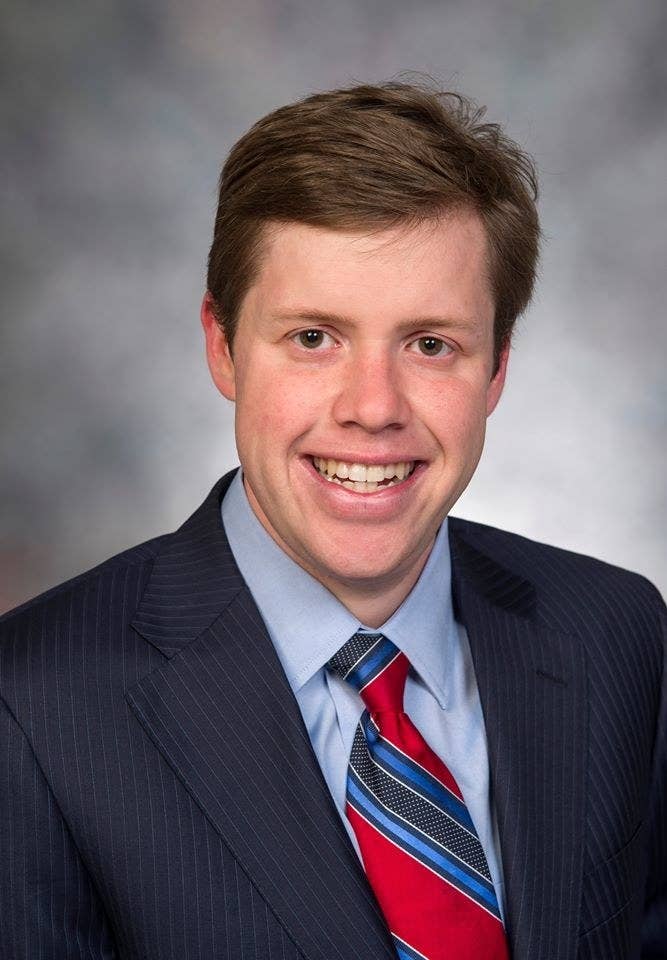 But just hours later, it seemed Bowen had won. The Arab News note was deleted. Columns Bowen wrote — he had called Trump "boorish and predatory," among other things — had also disappeared. (Cached versions were still be accessible.)

Arab News did not immediately respond to BuzzFeed News' request for more information about what happened.
Bowen also declined a request to speak with BuzzFeed News. But a spokesperson for the American Enterprise Institute said in an email that "it is our understanding that the earlier statement was an error, hence it has been taken down."
However, Foreign Policy, citing an unnamed source, reported that Bowen reached out to Saudi officials who could exert pressure on the newspaper to get its editors to reverse course. An email from Bowen to Arab News, also obtained by FP, reportedly stated that "the vetting team at the White House is incredibly more sensitive" when it comes to content critical of Trump.
The saga illustrates the extent to which prospective Trump officials will go to tow the administration line — something that is apparently a prerequisite for getting hired. That became increasingly clear earlier this year when multiple candidates for national security posts were reportedly disqualified for having made negative statements about Trump during the 2016 campaign.
In another instance, a former aide to presidents Ronald Reagan and George W Bush was knocked out of contention for an administration job because he'd written pieces critical of Trump prior to the election.

Bowen, it seems, is trying to avoid a similar fate. In addition to tussling with Arab News over his past writing, his Twitter timeline is peppered with retweets from the State Department and photos of Trump administration officials. And his Arab News columns that remain on the site paint a generally positive view of the administration.
"Trump will bring a fundamentally different mind-set and approach to America's foreign relations," Bowen wrote in a January piece. "The days of un-enforced "red lines" look to be sun-setting on Jan. 20. This year offers to be one of renewal if the difficult choices are made."