A major earthquake hit the coast of southern Mexico early Friday morning, causing at least two deaths and prompting tsunami warnings down Central America.

The 8.1-magnitude temblor struck off the coast of the state of Chiapas, at a depth of about 20 miles, the US Geological Survey said. The epicenter of the quake was located about 102 miles west of the city of Tapachula.
Citing local officials, the Associated Press and other media reported that at least two people had been killed in the quake, though BuzzFeed News could not immediately confirm the death toll. The USGS said that significant casualties and economic loss were likely across the affected areas.
The earthquake was widely felt across the region, including in Mexico City, more than 600 miles from the epicenter. Images from the capital appeared to capture buildings and other structures swaying violently from the temblor.

In Mexico City, people fled from shaking buildings onto the street, some still in robes and without shoes.
Standing on a corner in the leafy Condesa neighborhood, Sophie Mallentjer, a 24-year-old student from Belgium, said she had been leaving the bathroom at a house party when she felt the tremors.
"I thought I was drunk, and I walked out thinking I was drunk, but then everyone was rushing out," she told BuzzFeed News. "And then I realized it was an earthquake."
A half hour later, she was still on the street with a group of six other exchange students. Images from Mexico City showed people in the street following the quake, as the country anxiously waited for potential aftershocks.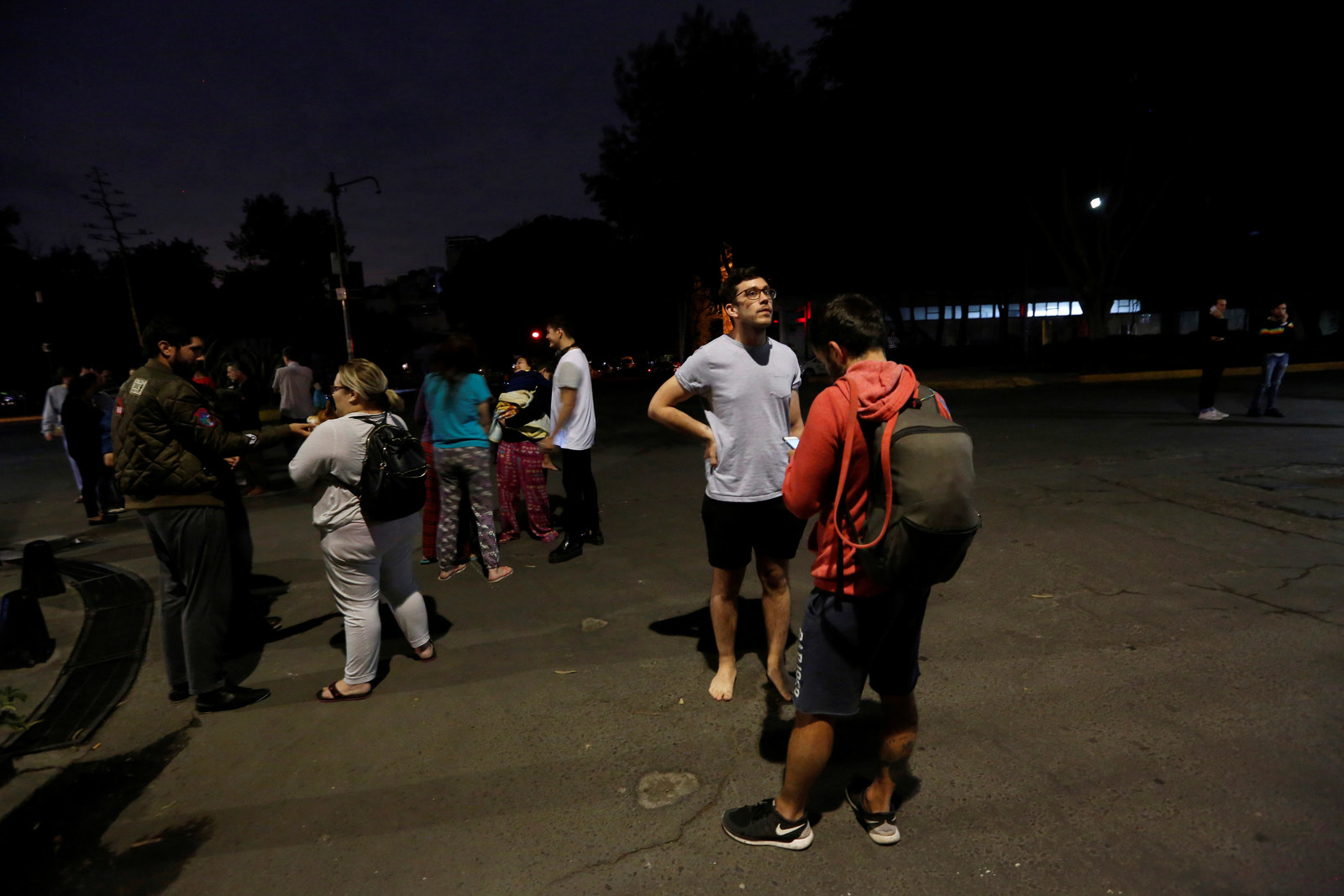 Photos from Chiapas, along the Guatemalan border, appeared to show significant damage to buildings.
In Oaxaca, about 280 miles south of Mexico City, a photo shared by the civil protection agency appeared to show a collapsed hotel.
Images from Guatemala also appeared to show damage from the quake.

The National Oceanic and Atmospheric Administration (NOAA) said hazardous tsunami waves more than 9 feet high were possible along the coast of Mexico in the aftermath of the quake, and that waves higher than 3 feet might be seen in El Salvador, Guatemala, and even as far as Ecuador, American Samoa, Fiji, and other Pacific islands.

A series of smaller quakes, including one magnitude 5.7, struck the same region in the minutes following the larger temblor. And as Mexican officials warned of possible tsunami waves higher than 13 feet, Alejandro Murat, the governor of Oaxaca, asked people to evacuate areas that were at risk.
Mexico's education secretary announced Friday morning that schools would be closed Friday in Mexico City, as well as in Chiapas, Oaxaca, and other states as the government began relief efforts following the earthquake.