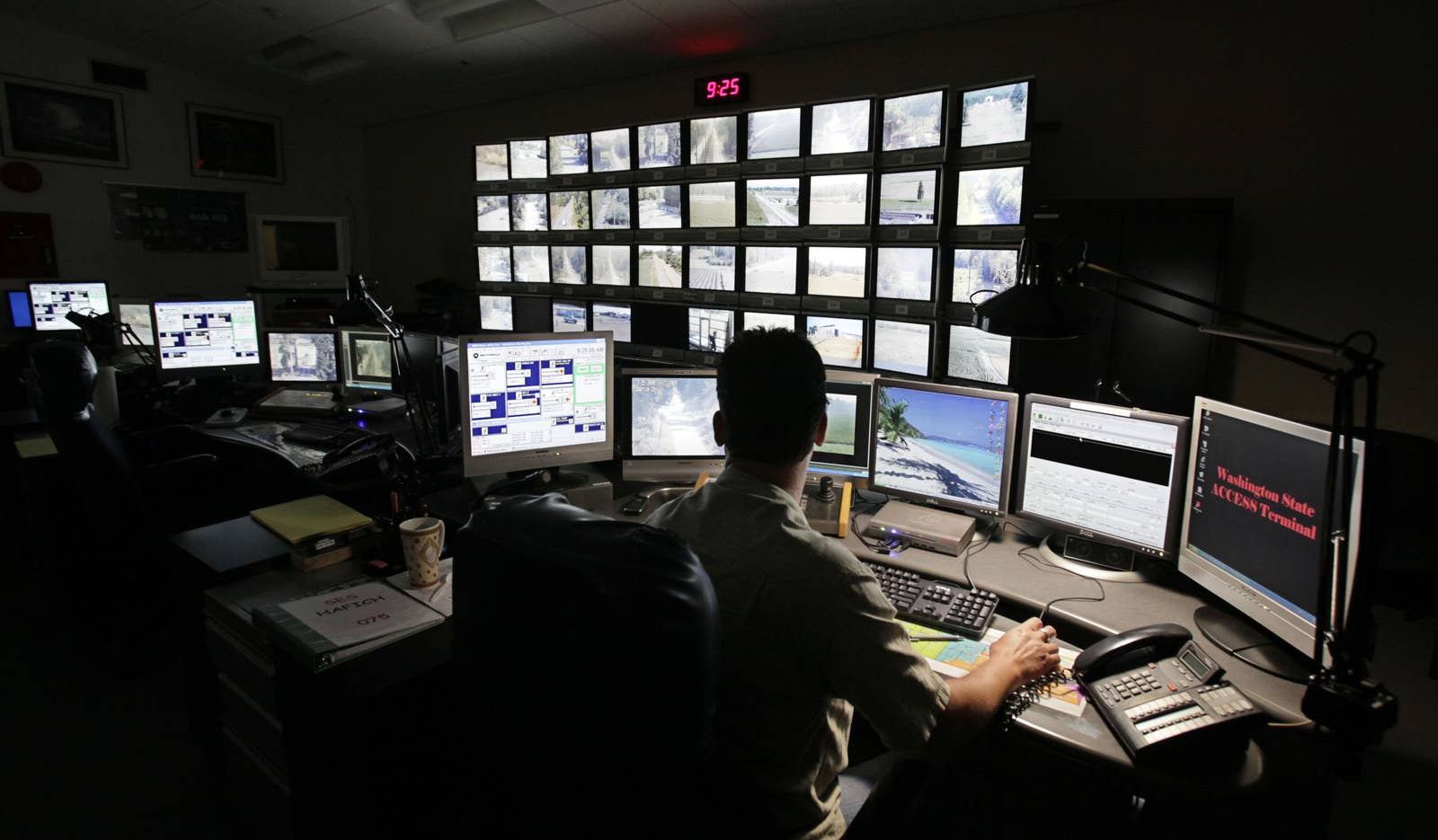 In a video reportedly released by a subgroup of ISIS, which claimed responsibility for the Paris attacks that killed at least 129 people on Nov. 13, an armed man in what appears to be rural Iraq vows to "strike America at its center in Washington."

Other videos released this week also show ISIS fighters warning of more attacks in Paris, as well as Times Square in New York, Italy, and elsewhere.
The threats renewed attention on precautions the United States is taking to keep the threat from reaching the mainland.
The massive network of terror watch lists and databases involved in tracking potential threats across the globe now includes tens of thousands of names, the vast majority of which belong to people who likely have no idea they've been flagged.
NBC News reported Tuesday that U.S. terror databases contain more than 2,700 names with connections to France alone, and that 801 of them are considered potential "foreign fighters" who might try to join ISIS in Syria. Several of those people had taken flights to the U.S. out of Paris this year, the network reported, including those who also have citizenship in Pakistan.
But the extensive surveillance apparatus, while allowing authorities to track potential threats, has also proven to be a nightmare for the extremely small percentage of those who find out they are on a watch list, and then try to get off it.
BuzzFeed News took a look at some of their stories and examined just how vast the surveillance network is — and how authorities leverage the system to further intelligence gathering.
The Ever-Expanding No-Fly List
Abe Mashal's first hint of trouble came in April 2010, when he couldn't print his boarding pass for his flight to Spokane, Washington.
The next day, within minutes of arriving at Midway International Airport in Chicago, Mashal found himself surrounded by about 30 officers.
"I was in shock," the veteran told BuzzFeed News. "I had my Marine Corps shirt on."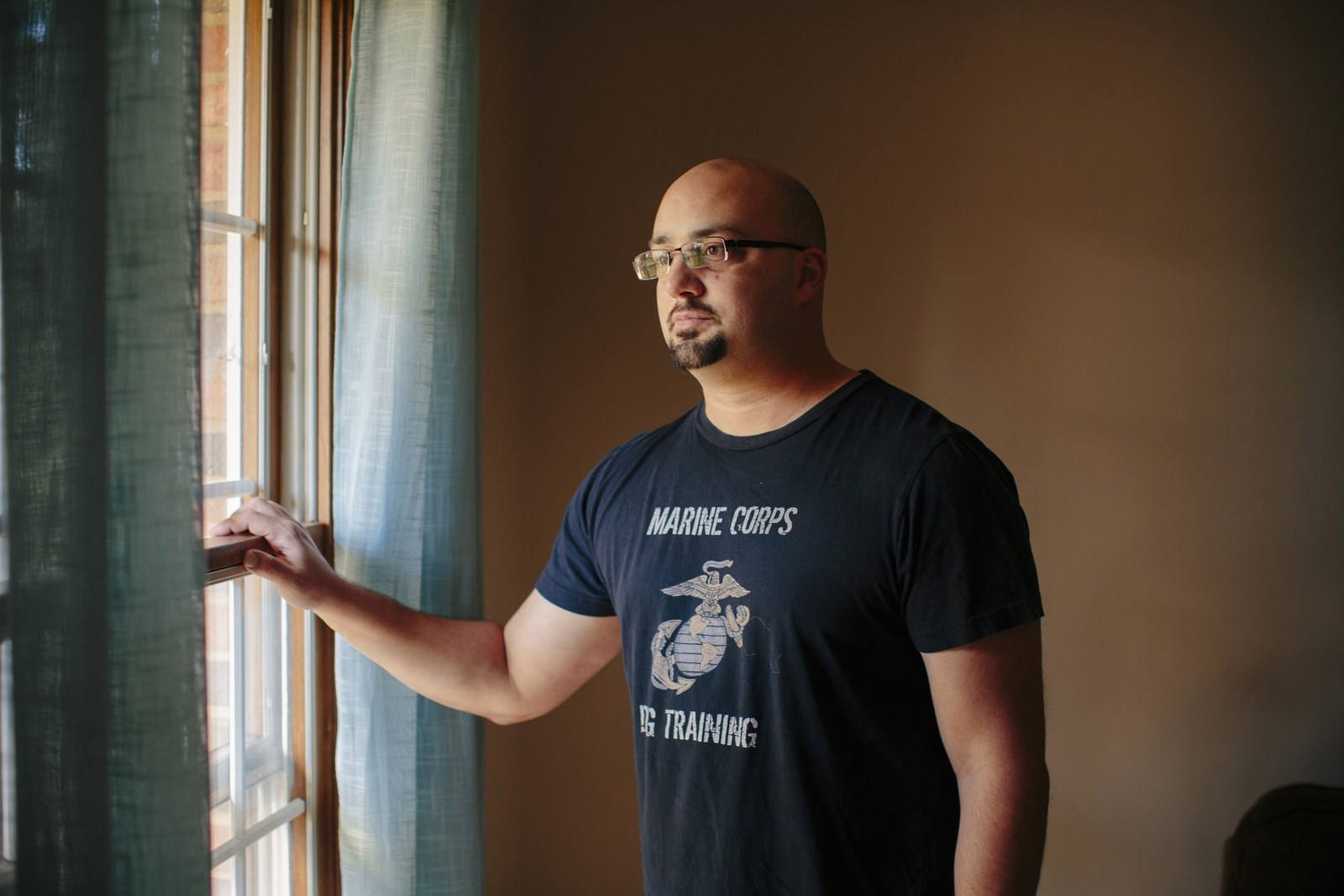 That was the day Mashal learned he was a member of a club no one wants to join but whose roster has grown exponentially over the years: the no-fly list. Its members are barred from boarding a plane in, or bound for, the U.S., trapping thousands of people in a limbo that only a handful have been able to extricate themselves from.
The federal government doesn't release official figures for the no-fly list, but according to documents obtained by the ACLU, it had just 16 names as of Sept. 11, 2001. By 2006, it had grown to 44,000 people, including the president of Bolivia and the head of Lebanon's parliament, according to documents obtained by 60 Minutes.

Then last year, the The Intercept obtained classified documents revealing that the list had grown to include a staggering 47,000 names — an all-time high that was "more than ten-fold" what it had been under President George W. Bush.
But for all its breadth, no one — at least outside the U.S. government — really knows how someone gets added to the no-fly list. That leaves few options for those who try to get removed, putting them in a position, critics claim, of being exploited by law enforcement.
Leverage

In a back room at Midway International Airport, Mashal said he at first thought it was all a misunderstanding. He even joked about not wanting to get waterboarded, but then the interrogation started.
"As soon as I said I was Muslim, they kind of got into the big questions," Mashal said.
Later, at his home, two FBI agents grilled Mashal about his military service, his banking, his mosque, his Palestinian father's background, and religious forums he visited online.
"It was just a strange interview," Mashal told BuzzFeed News. "You could tell they were trying to gather tons of information from me."
Months later, an FBI agent insisted on meeting at a hotel, where Mashal was led to a hotel room and offered coffee and doughnuts. A soccer game was playing on a big-screen TV.
Something wasn't right.
"It was like something out of a James Bond movie," Mashal said.
An agent got to straight to the point.
"You are on the no-fly list and we can get you off," Mashal recalled being told. He said the agent added: "You will be paid, cash. You can't claim this money; you can't tell anyone that you're doing this."
The gist: Mashal was to become an FBI informant, and in exchange, the federal government would take him off the no-fly list.
"As soon as I said 'lawyer' they got real pissed off and said, 'You've got to go,'" Mashal said. "A couple of people followed me to my car."
The FBI did not respond to BuzzFeed News' request for information about the incident.
Mashal eventually ended up as one of the 13 plaintiffs — four of them veterans — in a 2010 ACLU lawsuit challenging the lack of redress for people who find themselves on the no-fly list.
Hina Shamsi, director of the ACLU's National Security Project, told BuzzFeed News that Mashal's experience isn't unique: Three out of the 13 plaintiffs in the lawsuit were allegedly told they would be taken off the no-fly lists if they became informants.
Mashal spent the next few years trying to get off the no-fly list, which he blamed for missing his friend's funeral in California, weddings, and other events. His dog training business also suffered due to difficulties in meeting long-distance clients.
"There's plenty of places you can't just drive to," he said.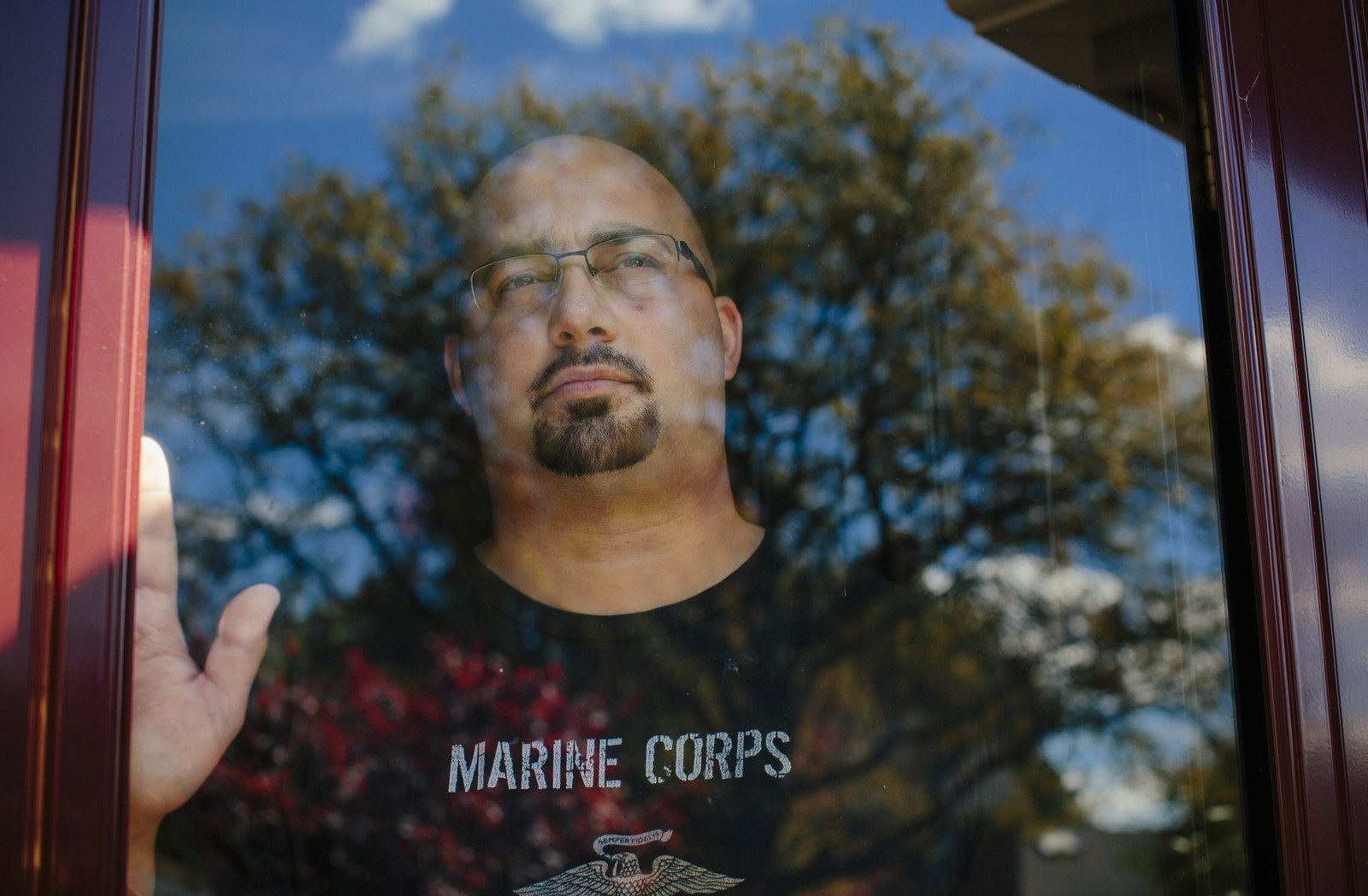 Casting the Wider Net
While the no-fly list gets much of the attention, it's actually just one of many collections of names the government keeps of people it thinks may somehow be connected to terrorism.
The Terrorist Screen Database, created with the purpose of "watchlisting known or suspected terrorists," contained 700,000 names four years after it was created in 2003, according to a government audit. Auditors also found that the list was growing by an average of more than 20,000 "records" per month.
But leaked documents obtained by The Intercept also revealed a no man's land of 280,000 people on the list who had "no recognized terrorist group affiliation."
The Michigan chapter of the Council on American-Islamic Relations, which filed a lawsuit on behalf of five people who have been included on the watch lists, described the system as "an injustice of historic proportions" because those affected "have no means of removing themselves or challenging the basis for their inclusion."
"Indeed, people on the federal watch lists only learn of their placement when they feel the web of consequences burdening their lives and aspirations, and they never learn why," the lawsuit states.
Out of Colombia

That web had very real consequences for Raymond Earl Knaeble in 2010 after he accepted a new job based in Qatar. However, Knaeble — an Army veteran originally from Chicago — was living in Kuwait at the time. Complicating matters: In order to get the new job, he would have to pass a physical exam administered in Texas.
Knaeble scheduled the exam and booked a stopover in Colombia, where he planned to get married and spend time with extended family.
Everything went smoothly, until Knaeble was stopped while trying to fly back to the U.S.
Turns out, he was on the no-fly list.
"I felt humiliated that everyone near me in the airport, including travelers and airline officials, could see that I was denied boarding on my flight," Knaeble recalled in the ACLU lawsuit. "I felt like I was being treated like a suspected terrorist. I felt that my reputation as an Army veteran was tarnished."
Knaeble was subsequently questioned numerous times by two FBI agents.
Court documents detail how the web ensnared and started to close in on Knaeble. About a month after he was stopped in Colombia, the company withdrew his job offer. Eventually, he decided to fly to Mexico, and from there enter the United States over land.
But when he landed in Mexico City, Knaeble was again stopped by government agents. They interrogated him for three hours, preventing him from catching his connecting flight to Nuevo Laredo.
The next day, the agents put him on a plane back to Colombia.
"I was desperate to return to the United States," Knaeble stated in the court documents.
In August 2010, Knaeble tried again, this time flying from Colombia to Panama, where he began taking buses up through Central America. In Honduras and El Salvador, he was detained and interrogated by local authorities three times, according to the lawsuit. When he reached Guatemala, he was questioned and followed.
Finally, Knaeble made it to Mexicali on the border with California, where he managed to cross back into the U.S.
But despite finally making it home, Knaeble remains in a sort of limbo, unable to leave the U.S. again for fear of not being able to get back.
"I would like to travel to Colombia to be with my wife and extended family," Knaeble stated in his lawsuit. "I would also like to travel to Saudi Arabia to perform the hajj pilgrimage, an Islamic religious obligation. But, because I am on the No Fly List, I have no practical means of traveling to either location."
Hard Resolution

To this day, Mashal also has no idea why he was added to the no-fly list.
"They've never given me an official reason," he told BuzzFeed News.
Mashal speculates that it could have happened after he commented on a Muslim internet forum. He also emailed several imams over the years, sending messages that he described as "personal" and "religious."
And after years of suing for answers, Mashal and six other defendants in the case received a terse letter from the Department of Justice notifying them that they had been removed from the no-fly list.
Disproportionate Response?
The Department of Justice did not respond to BuzzFeed News' requests for information about terrorism-related cases or convictions. But no matter how the numbers are sliced, they show a wide gulf between actual criminal cases versus watch-listed names.
Karen Greenberg, with Fordham Law's Center on National Security, said that since the 9/11 terrorist attacks, there have been 584 defendants accused of terror-related crimes. Of those, 473 were facing "jihadist-related" charges, and 111 were accused of having connections to Hamas or Hezbollah.
Over the same period, federal prosecutors have won more than 300 convictions and obtained more than 200 guilty pleas, Greenberg said. On average, the suspects were sentenced to 15 years and five months in prison.
Including other, less serious charges casts a wider net that raises the numbers somewhat, but not drastically. Compare that to news reports in mid-2014 citing a civil lawsuit against the U.S. government that indicated the Terrorist Screening Database had swollen to 1.5 million names.
Greenberg said the massive watch lists evolved after 9/11, when there was a strong "sense of failure" on the part of national security officials. In response, they made a huge push into "preventive" policing to stop terror crimes before they happened.
However, as Knaeble's and Mashal's cases show, that effort has raised questions about what it means to "commit" an act of terrorism — and how early law enforcement should act in a preventive capacity.
As Knaeble stated in his lawsuit, to this day he has no idea why he was put on the no-fly list.
"I have never been charged, indicted, or convicted of a terrorism crime in a U.S. or foreign court. ... Because of this, I simply do not know how to explain that I should not be on the No Fly List, or what information I should provide in my defense."