A Hospital In Toronto Is Treating A Patient For Ebola-Like Symptoms
The patient recently traveled to Nigeria, the latest country hit by the ongoing Ebola epidemic. Overall, there have been 13 cases of Ebola in Nigeria, including two deaths.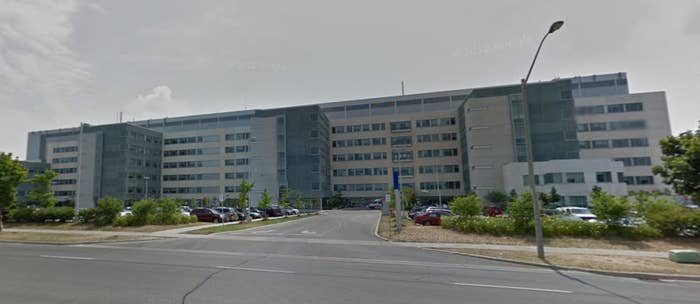 Brampton Civic Hospital in Toronto is treating a patient for Ebola-like symptoms, the Vancouver Sun reported.
The patient, whose name was not released, had a fever and flu-like symptoms that can be associated with Ebola. However, a doctor with the hospital said there has been no official diagnosis yet. The patient is isolated, and the hospital has "put heightened infection-control measures in place," the doctor told the Sun.
The patient recently visited Nigeria, where the Ebola epidemic prompted the government to declare a state of emergency Friday.
There were 13 known cases of Ebola in Nigeria by Friday, including two deaths. The epidemic has killed a total of 961 people in Nigeria, Sierra Leone, Guinea, and Liberia. It is the most serious outbreak in the entire history of the disease.
It was not immediately clear why and when the patient in Toronto traveled to Nigeria.