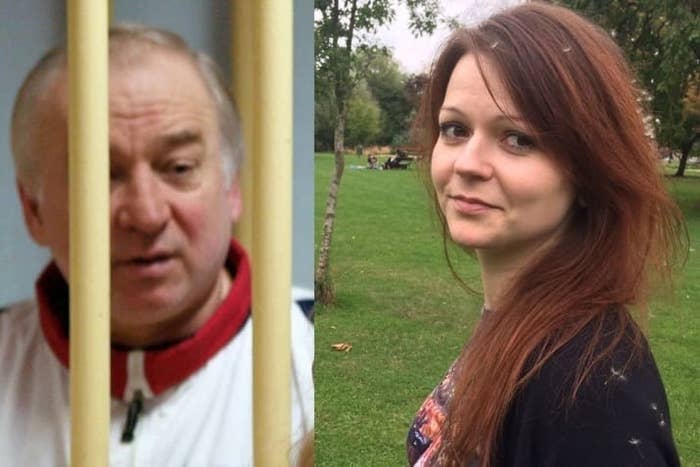 Yulia Skripal, who was poisoned alongside her father Sergei Skripal, a former Russian spy, is no longer in critical condition.

The 33-year-old is in a stable condition and improving rapidly, according to Salisbury NHS Foundation Trust.

Dr Christine Blanshard, medical director for Salisbury District Hospital, where she is being treated, said: "I'm pleased to be able to report an improvement in the condition of Yulia Skripal. She has responded well to treatment but continues to receive expert clinical care 24 hours a day."
Blanshard thanked hospital staff for the "high quality care" that they continued to deliver to those involved in the nerve agent attack, which took place in Salisbury earlier this month.
"I am very proud both of our front-line staff and all those who support them."
Earlier this week, prime minister Theresa May said it was feared that neither of the Skripals would recover.
Sergei Skripal remains in a critical but stable condition.
Last night it emerged that the former Russian spy and his daughter may have first come into contact with a deadly military-grade nerve agent at their home in the city of Salisbury, British police said Wednesday.

The father and daughter were first found unconscious on a street bench in Salisbury on March 4 and remain in critical condition today. Earlier this week, UK prime minister Theresa May said that their condition was "unlikely to change in the near future, and they may never fully recover."
"This shows the utterly barbaric nature of this act, and the dangers that hundreds of innocent citizens in Salisbury could have faced," May added.
London's Metropolitan Police said Wednesday that detectives have "identified the highest concentration of the nerve agent, to-date, as being on the front door of the address" of Sergei Skripal and his daughter Yulia.
"Detectives will continue to focus their enquiries around the home address for the coming weeks, and possibly months as the investigation continues," police said. "Officers will be carrying out thorough searches in the areas surrounding this address as part of the ongoing investigation and as a precautionary measure."

About 250 detectives are working on the case and have reviewed thousands of hours of surveillance footage, as well as interviewed around 500 witnesses.
"This is one of the largest and most complex investigations undertaken by British counter terrorism policing and we thank the public for their continued support," police said.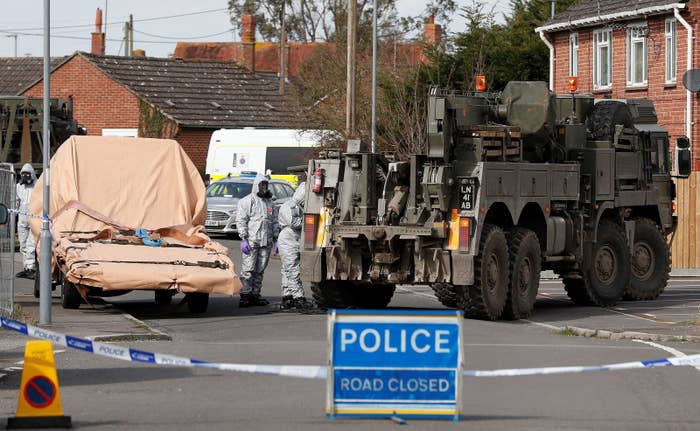 More than 130 people could potentially have been exposed to the nerve agent. The poison was also discovered in a pub and a restaurant the father and daughter visited on March 4, and officials have advised hundreds of people to wash their belongings as a precautionary measure.

Skripal, 66, is a former Russian military intelligence officer who in 2006 was sentenced to 13 years behind bars for spying for the UK. He was released in 2010 as part of a spy exchange between Russia and the US. He ultimately was given refuge in Britain and moved to Salisbury, about 88 miles southwest of London.
Yulia Skripal, 33, lists her home city as Moscow on her Facebook page. Her cover image, however, is a photo of Salisbury, and she is listed as having worked at the Holiday Inn in Southampton in 2014.
After Skripal and his daughter were discovered, the case immediately prompted comparisons to Alexander Litvinenko, the former Russian FSB officer who died after being poisoned with radioactive polonium in Britain in 2006.
The US, multiple European countries, and Australia have responded to the poisoning of the Skripals by expelling nearly 150 Russian diplomats. White House press secretary Sarah Huckabee Sanders said earlier this week that the expulsions would reduce "Russia's ability to spy on Americans and to conduct covert operations that threaten America's national security."
Sanders also called the poisonings Russia's latest effort "in its ongoing pattern of destabilizing activities around the world."