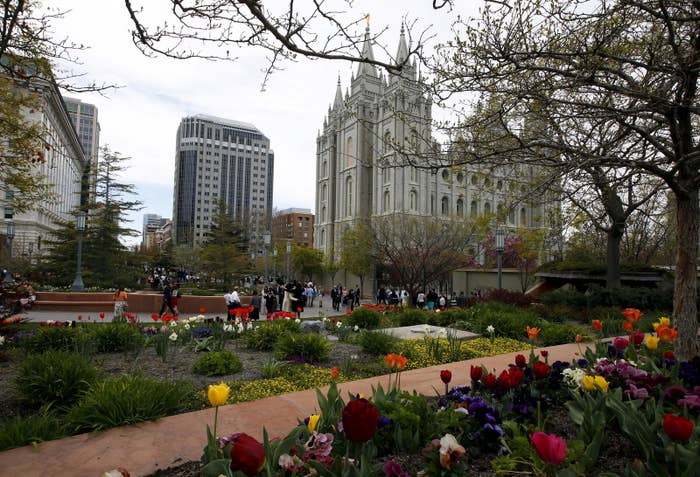 In November 2015, a local leader in the Church of Jesus Christ of Latter-day Saints — better known as the Mormon church — was reading through a private Facebook group dedicated to helping LGBT members when he came across a post detailing a new church policy that categorized married same-sex couples as "apostates."

That leader, Aaron Brown, was disheartened by the previously unknown policy, which also controversially barred the children of same-sex couples from being baptized while they were still minors. Soon, he shared the news in another Facebook group and later on his wall. From there, it spread to other parts of the social network, an ex-Mormon Reddit page, and eventually headlines around the world.
A year and a half later, the furor over that policy has largely died down. But the event itself, in which a leaked policy was posted on the internet and inflamed both Mormonism and the world alike, has spawned the website MormonLeaks, which aims to pull back the curtain on the famously private Utah-based church.
The site, which launched in December, has since released a steady trickle of confidential information from the church. Most recently, the organization posted a church presentation used in trainings for leaders that identifies "issues and ideas leading people away from the gospel."
The documents largely flew under the radar until lawyers representing the church sent the site a takedown notice earlier this month for violating copyright laws.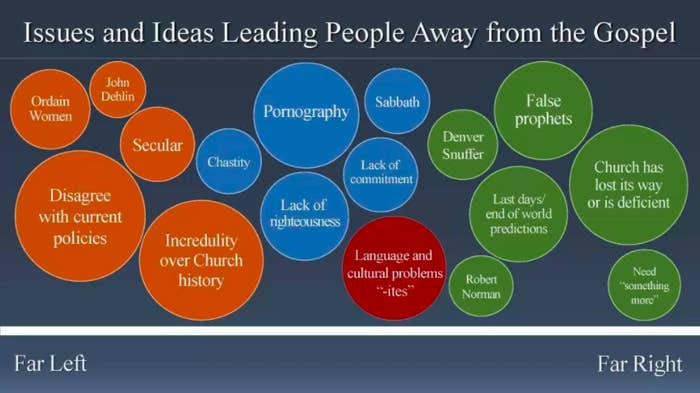 MormonLeaks was founded by Ryan McKnight, a 36-year-old former member of the church who played a key role in leaking the document about same-sex couples and their children.

"I basically was the person who put it to a wide audience," McKnight told BuzzFeed News.
After the policy was first noticed and shared by Brown, it was McKnight who posted it to the ex-Mormon subreddit, a lively forum for people who were once members of the church. McKnight also brought the policy to the attention of podcaster John Dehlin, who was excommunicated from the Mormon church earlier that year. Attention to the policy spiked after Dehlin shared it on his own Facebook page.
McKnight said that after the revelation, people began contacting him about sharing other confidential church information. Nearly a year later, in October 2016, that resulted in a leak of a series of videos in which Mormon leaders were briefed on and discussed topics ranging from Chelsea Manning's sexuality to medical marijuana and the housing crisis.
After posting the videos, McKnight was "bombarded with people contacting me," he said, and began assembling a team to build a website that could accept secure, anonymous documents. After some initial struggles with the name — the project was originally called "Mormon WikiLeaks," but the WikiLeaks organization asked them to change it — the group settled on "MormonLeaks." The organization today is a nonprofit.
McKnight declined to speak in detail about the source of the leaked documents, or MormonLeaks' vetting processes.
Former members of the Mormon church have been publishing exposés since the inception of the faith in the 19th century. But today, social platforms like Facebook are amplifying those leaks and launching them to new audiences.

Technology has given young people the "expectation of transparency," said Patrick Mason, a professor at Claremont Graduate University who has studied the church extensively (and who is also a member).
"I do think the internet has galvanized these folks," he said.
Brown — who initially noticed and shared the policy on same-sex couples, and is now taking a "hiatus" from the church — agreed.
"It's impossible to imagine this kind of stuff happening pre-internet," he told BuzzFeed News. "I don't even know what a pre-internet version of this would look like."
Technological advancements have also made encryption more accessible, which McKnight believes paved the way for MormonLeaks. McKnight said that in the wake of the first leak, he was contacted by people claiming to have information they had sat on for years. These people had previously withheld releasing information, he said, because they were concerned about remaining anonymous.
Today, however, the MormonLeaks team has access to cheap and easy-to-use encryption tools.
"Now there's enough open-source programs out there that little people like us with a little bit of funding can do this," he said.

And while MormonLeaks continues to gain publicity, the church has experienced friction over politicized issues like same-sex marriage, and many scholars including Mason believe there has been a "rising tide in disaffections."
Still, Facebook, Reddit, and YouTube are where the seeds that actually became MormonLeaks blossomed.
"There's no way that this kind of stuff could have happened before the technology," Brown said.
What remains to be seen now is what kind of impact MormonLeaks will have on a church that is well known but poorly understood (e.g.,The Book of Mormon musical). And so far, there has been no smoking gun.
A week before releasing the presentation slide, MormonLeaks posted a list of historical figures who received posthumous "temple ordinances" including baptisms for the dead. The list included Bob Marley, Adolf Hitler, Jewish politicians, and a number of famous Native American leaders.
The baptisms may come as a surprise, though both Mormon and non-Mormon observers of the church have long been aware that these ceremonies were performed.
Native American groups declined to comment on the baptisms. When asked about Jewish historical figures on the list, a spokesman for the Anti-Defamation League called the documents "ancient history."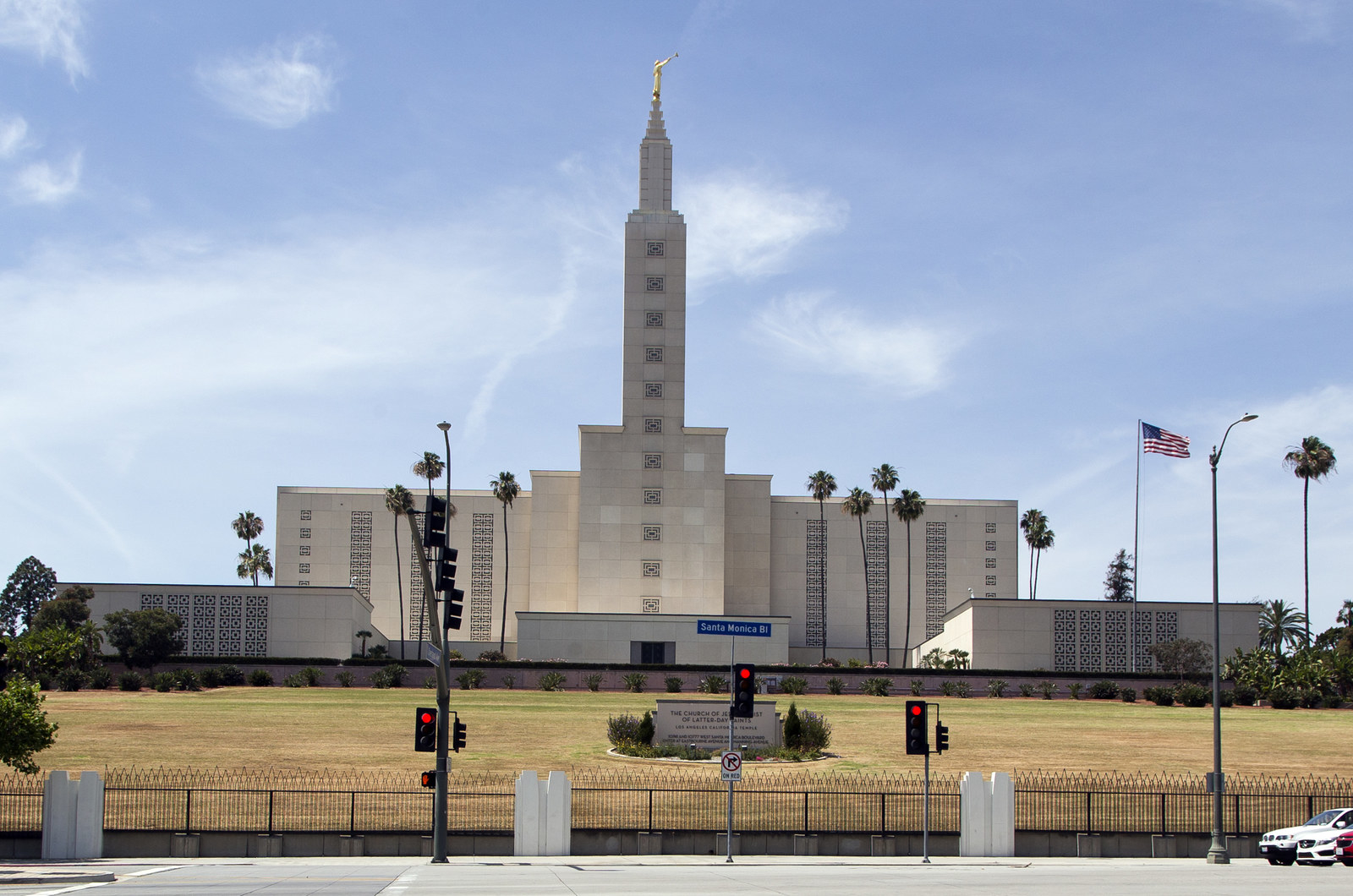 Experts who spoke to BuzzFeed News aren't holding their breath for something juicier to leak. Jan Shipps, professor emeritus at Indiana University–Purdue University Indianapolis, who has studied Mormonism (but is not Mormon herself), told BuzzFeed News that she was given access to numerous documents over the years and never found evidence of damning conspiracies.

Past leaks involving church finances were relatively banal and Mormon leaders typically "follow the law meticulously," said Ryan Cragun, a professor of sociology at the University of Tampa who has studied Mormonism.
"I don't think there will be any 'earth-shattering' leaks," Cragun said.

Mason added many church members may not even be aware of the existence of MormonLeaks, and that the church as an institution "has not responded well to efforts to shame it."
"They very much have a sense of the longevity of the institution," he said. "They have a decades-long perspective."
The Church of Jesus Christ of Latter-day Saints did not respond to a BuzzFeed News request for comment for this story.
MormonLeaks, however, shows little sign of slowing down. McKnight said the objective is to hold his former church accountable, and discussed plans to continue working on the site into the future.
"I've always, in general, been a big believer in transparency when it comes to organizations that are purporting to serve the public," he added.
And, much like WikiLeaks, as long as documents continue to be released, there will likely be an audience.
"I'm actually not surprised that people are fascinated," Mason said. "Despite all the publicity and the news stories, people still don't know anything about Mormonism."