A Florida Judge Allegedly Took A Lawyer "Out Back" And Beat Him
The judge threatened to "beat your ass" when the public defender refused to waive his client's right to a speedy trial. Security cameras recorded the verbal confrontation in the courtroom, as well as audio of what sounds like hitting and yelling. the incident was captured by court security cameras.
Every person accused of a crime is entitled to a speedy trial, but Monday morning Florida public defender Andrew Weinstock refused to waive that right for a client. That decision enraged Brevard County Judge John Murphy.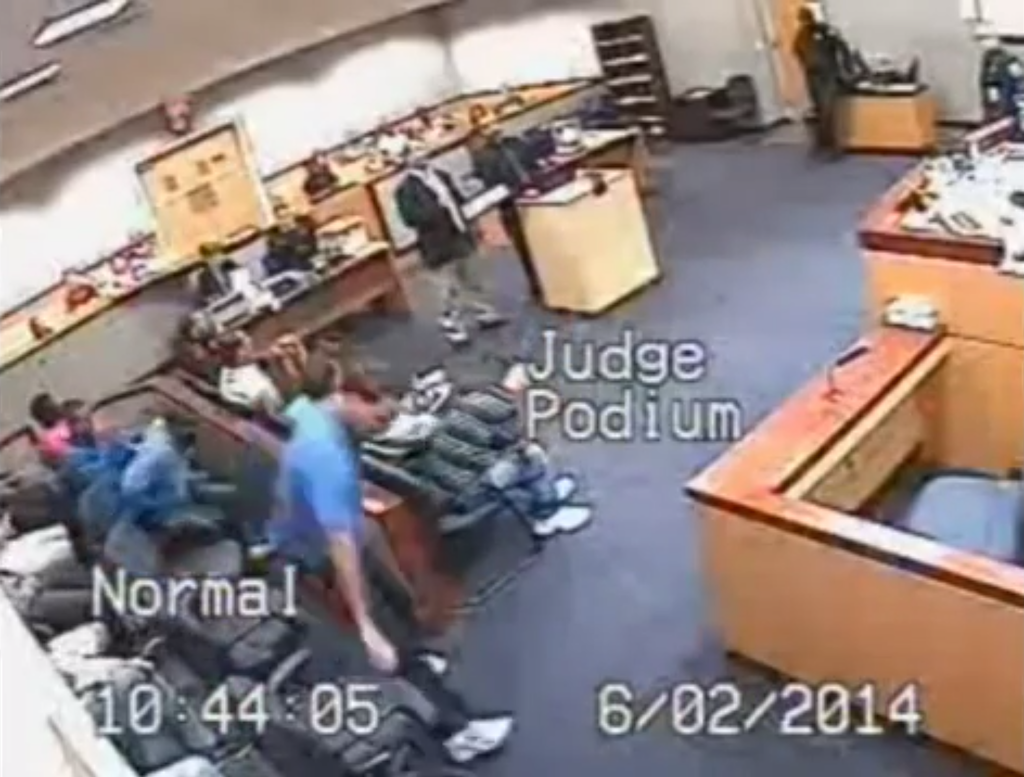 The ensuing altercation — which happened in Viera, Florida — was captured by court security cameras. In the video, Judge Murphy tells Weinstock "if I had a rock I would throw it at you right now. Stop pissing me off. Just sit down."
Weinstock insists that he has a right to be there.
Judge Murphy then threatens Weinstock: "If you want to fight let's go out back and I'll just beat your ass." Both men then walk out of the courtroom and a series of loud bangs can be heard. Someone also yells "you want to fuck with me?"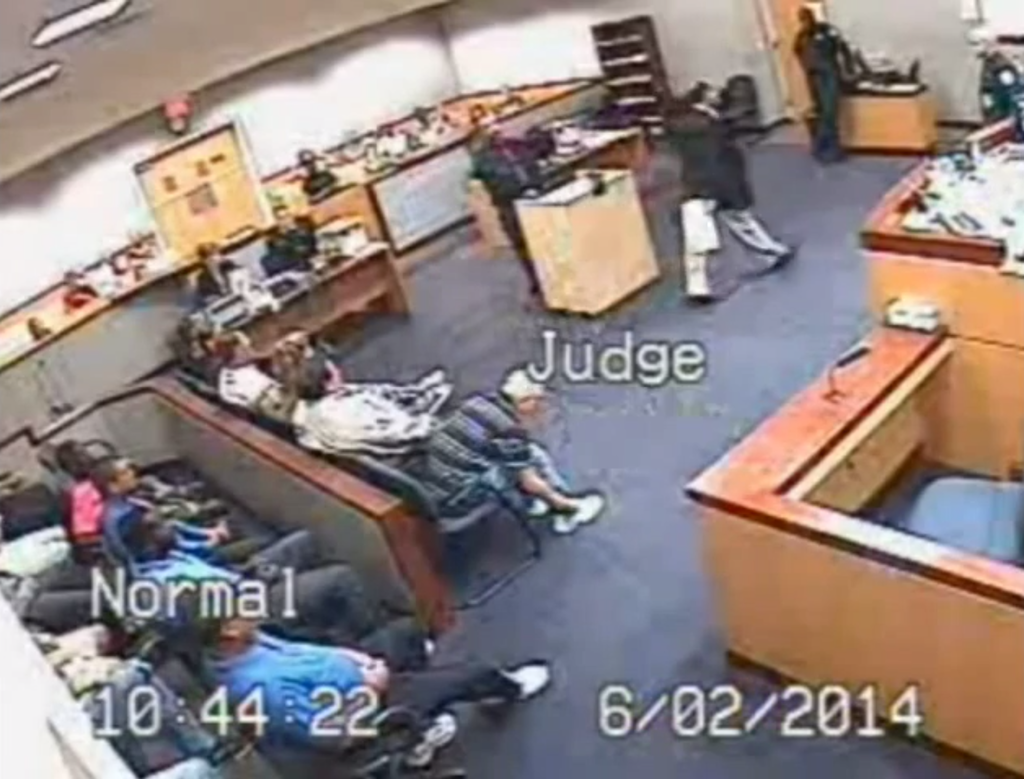 According to Florida Today, Judge Murphy grabbed Weinstock by the collar and started hitting him in the head as soon as they were outside the courtroom. Weinstock never comes back in the video.
Moments later, members of audience start clapping. Judge Murphy can then be heard saying "there's probably going to be a change over in personnel."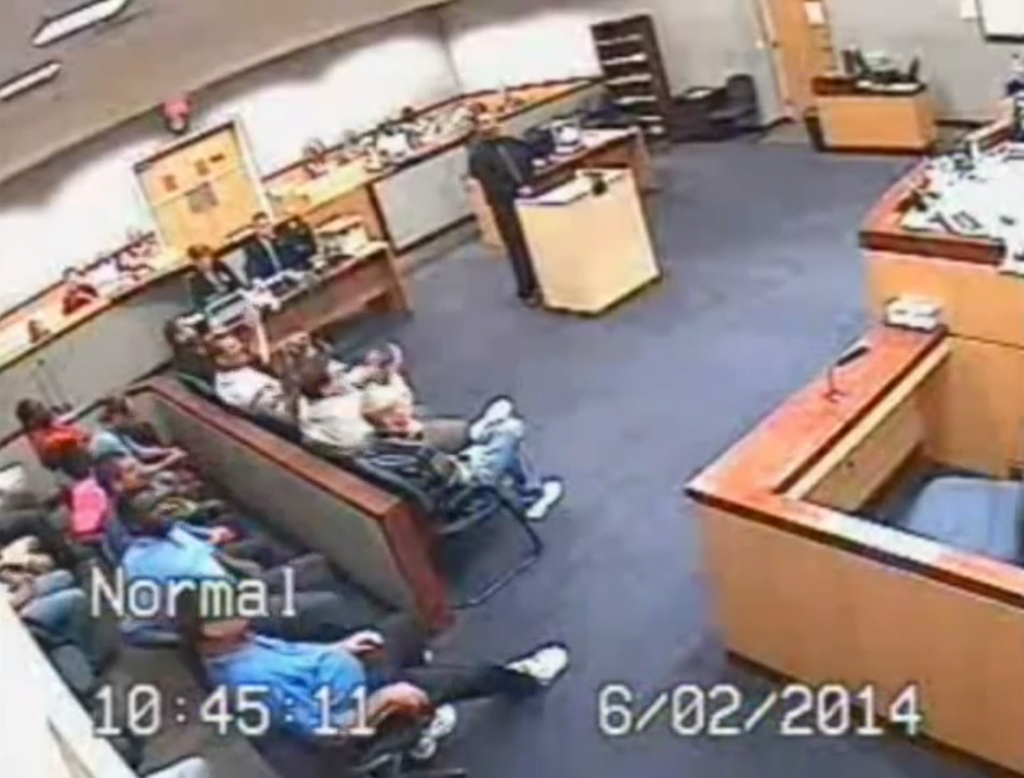 Judge Murphy also says he "will catch my breath eventually" and "man, I'm an old man."
Florida Today reported that Judge Murphy will now be taking a leave of absence and his cases will be reassigned. He also will be seeking out anger management counseling. No charges have been filed related to the fight, though the Florida Bar has said it has opened a file on the case.
Constitutional attorney and legal scholar Jonathan Turley wrote Tuesday that Judge Murphy "clearly loses his sense of control and decorum."