A Beagle Named Miss P Won Best In Show At Westminster
It was only the second time a Beagle has won.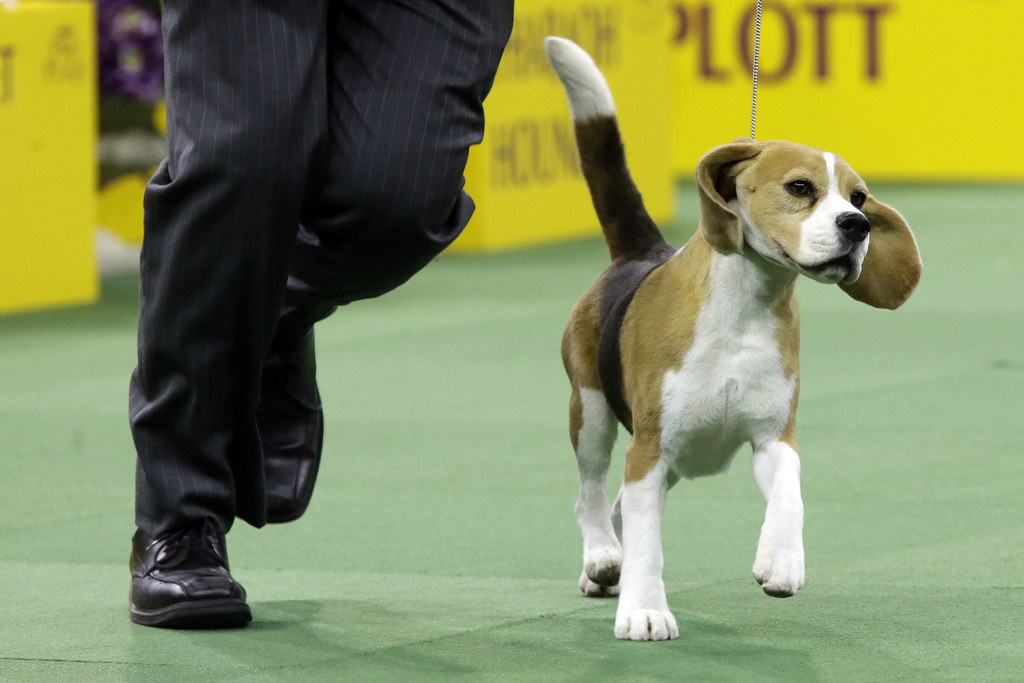 A beagle named Miss P won best in show at the Westminster Dog Show Tuesday evening.
Judge David Merriam picked Miss P as the top dog Tuesday, prompting audible gasps from the crowd at Madison Square Garden, the Associated Press reported.
Miss P is only the second Beagle to ever win the show. She is headed for retirement, her owner said Tuesday. Miss P's registered name is actually "Tashtins Lookin For Trouble."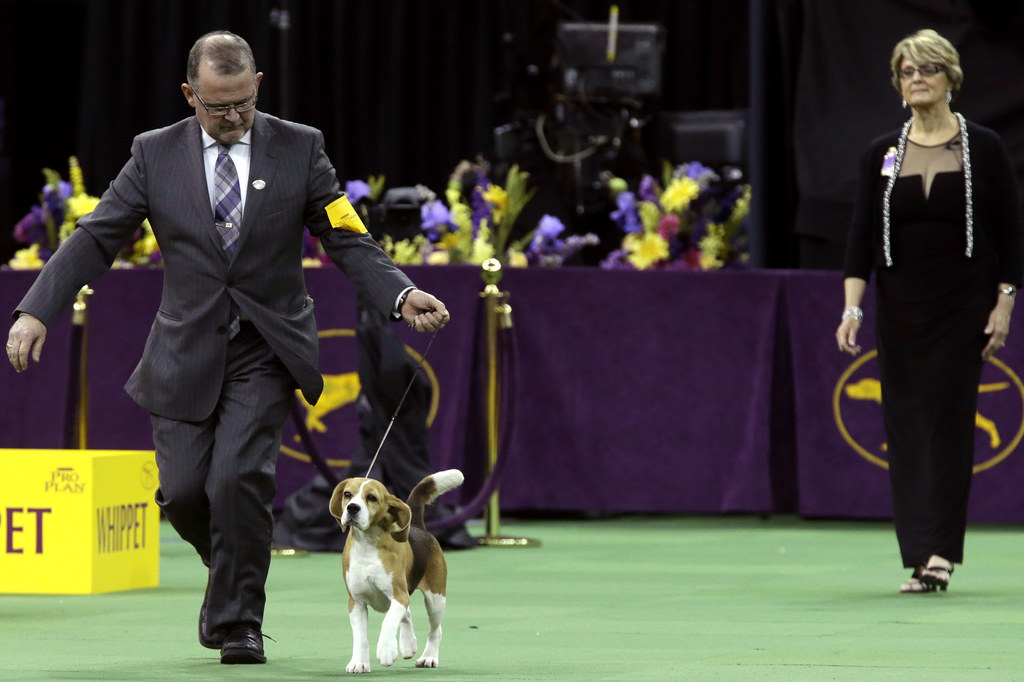 A 15-inch beagle hailing from a kennel club in British Columbia, Miss P won the hound group Monday. She is the grandniece of Uno, the first beagle to win best in show in 2008.
Miss P is co-owned by Eddie Dziuk, who also owns Uno.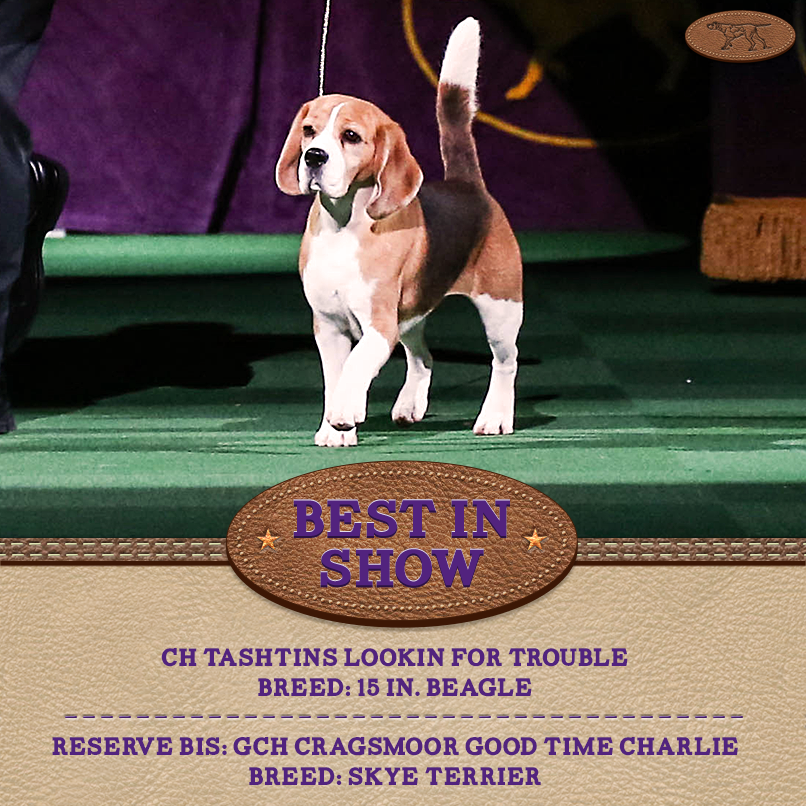 The competition for best in show included a poodle, an Old English sheepdog, an English Springer Spaniel, a Portuguese water dog, a Skye terrier, and a Shih Tzu that belongs to kidnapped heiress Patty Hearst.
Miss P and her owners do not get a cash reward for winning. Instead, the AP reports, they may end up with lucrative breeding rights, as well as "prestige forever in the dog circles."