4 Ways Liberals And Conservatives Are Totally Different (And 3 Ways They're The Same)
Conservatives and liberals are complete opposites — except when they aren't.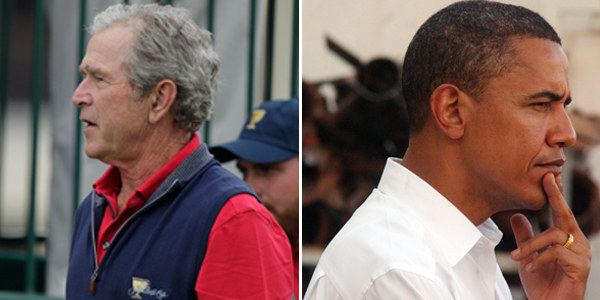 Pew Research Center released a massive new study on American politics this week. The takeaway: America is a lot more politically polarized today than it has been in the past. But while liberals and conservatives may be sticking together more and more, the research shows they also have some things in common.
1. Liberals like to live in the city. Conservatives prefer suburban and country life.
Among those classified as "consistent liberals" — or people who have consistently liberal views — 77% said they wanted to live in smaller homes closer to amenities. They like being able to walk places.
Conservatives, on the other hand, want to live where "the houses are larger and farther apart, but schools, stores and restaurants are several miles away." Conservatives also said they'd prefer to live in rural areas or small towns.
2. Liberals and conservatives are divided on gun control, pretty much in the way you'd expect.
Views on gun control are divided starkly along ideological lines: "96% of consistent conservatives say it is more important to protect gun rights, while 81% of consistent liberals say it is more important to control gun ownership," Pew reports.
Despite the polarized views on gun control, Americans do have some common ground. A minority of conservatives (34%) said they want no limits at all, and a minority of liberals (16%) believe only police should have guns. That means the majority of even the most politically divided Americans believe people should be allowed to have guns, but with some limits.
3. Conservatives want leaders who'll "stick to their positions," while liberals want leaders who compromise.
Compromise has a ideological bent: 82% of liberals say they prefer leaders who are willing to compromise, while 63% of conservatives want someone who stick to their positions.
The catch: liberals "are about as likely as conservatives to want political agreements that favor their side."
4. Atheists are not popular among conservatives.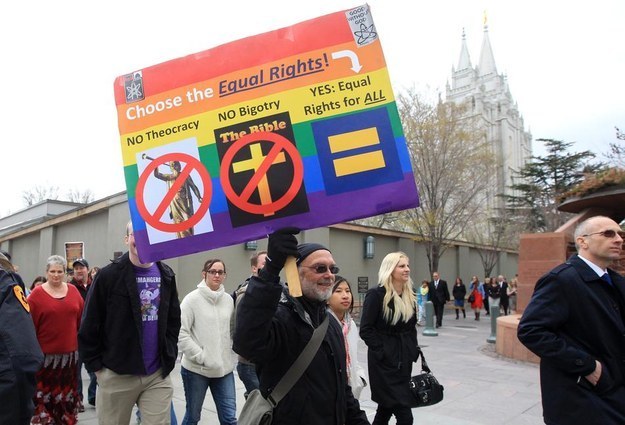 When Pew asked how people would feel if an immediate family member married an atheist, 73% of the most conservative respondents said they'd be unhappy with the marriage. Among the most liberal in the study, 23% said they'd be unhappy with an atheist joining the family. Overall, 49% of Americans would be unhappy with someone who doesn't believe in God joining the family. Clearly, atheists are not popular in America.
The faith of a potential family member tended to generally matter less to liberals, though 27% said they'd be unhappy with a relative marrying a born again Christian.
Pew also asked about interracial marriage. It found that 23% of the consistent conservatives would be unhappy if a family member married someone of a different race. Only 1% of consistent liberals felt the same way.
The data explores the political divide on other topics ranging from immigration to abortion. Here are a few of the areas in which Americans' view cross the ideological divide:
1. Everyone wants to live near their family.
Overwhelming majorities of both liberals and conservatives — 64% and 73%, respectively — said living near family is important. Majorities in both camps also value living near good public schools and the outdoors.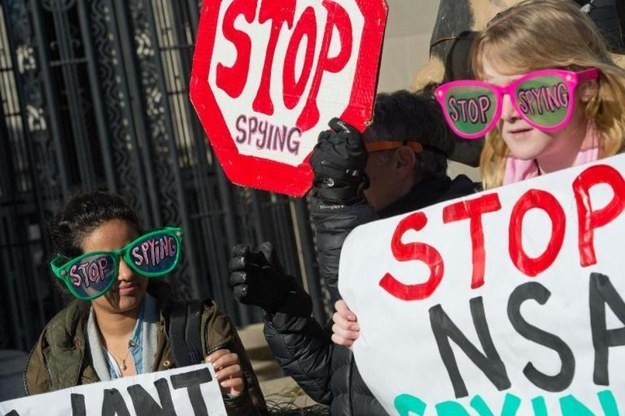 A majority of Americans (54%) disapprove of the NSA's practice of collecting phone and internet data. Only 41% approve. More importantly, majorities on both end of the spectrum — 75% of consistent conservatives and 53% of consistent liberals — disapprove of the NSA practices.
3. No one wants to cut Social Security.
Though only 14% of Americans actually think Social Security will have enough money to keep providing the same level of benefits, an overwhelming majority (67%) don't want to consider cutting those benefits. A lot of people (27%) actually want to increase benefits.
Liberals tend to want to expand or maintain Social Security in greater numbers, but even 59% of consistent conservatives resist the idea of cutting benefits.