4 Lessons From The Female Activist Excommunicated By The Mormon Church
Activist Kate Kelly was excommunicated Monday by Mormon church leaders. She told BuzzFeed on Tuesday she still considers herself a Mormon but "can't repent for being who I am."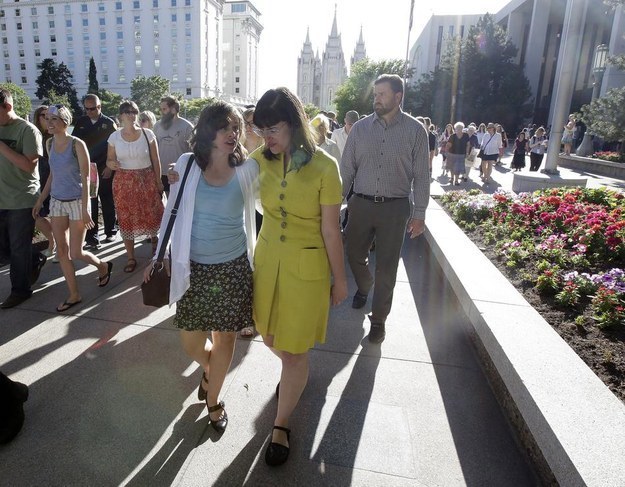 Activist Kate Kelly was in many ways the face of a new brand of Mormonism. Monday, however, she was excommunicated.
Kelly — who up until recently was a Washington, D.C., area lawyer — gained widespread attention for founding and leading Ordain Women. The organization had pushed The Church of Jesus Christ of Latter-day Saints, or the Mormons, to accept women into its all-male lay priesthood. As Kelly's group gained greater attention, she became among the most prominent members of a relatively liberal, loosely organized movement within Mormonism that generally sought greater acceptance of women, LGBT members, and those with doubts. Kelly called it "big tent" Mormonism Tuesday.
Kelly's excommunication Monday — which is the result of apostasy charges leveled against her by local leaders — represents one of the most significant developments not just for her but also for the internal struggle over the identity of her religion. During an interview Tuesday with BuzzFeed, she shared what she believes her ouster means for herself, and for Mormonism.
1. Kelly believes her movement will survive.
Kelly echoed statements by Ordain Women Tuesday, saying that she and her supporters do not plan to back off in their push for female admission to the Mormon priesthood.
Even more significantly, Kelly said Ordain Women has seen a 25% increase in registered supporters even since it was announced that she was facing excommunication. Kelly cited those numbers, as well as more than 1,000 letters of support submitted in the days before her excommunication, as evidence that the movement will survive. "People are not going to be silenced," she said. "Women are not going to stand down. Women are not going to stop asking difficult questions."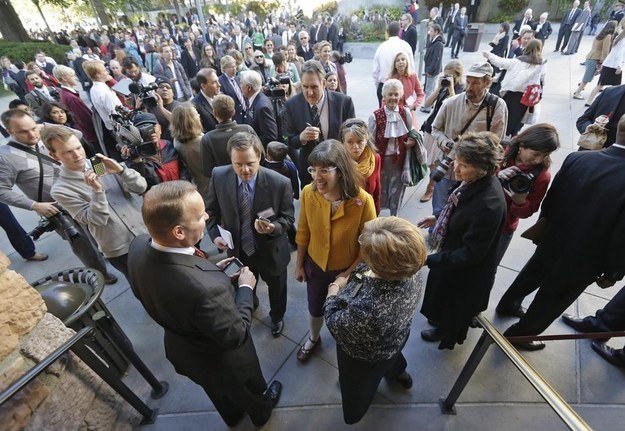 2. Kelly believes the church has tried to silence and marginalize her movement.
Kelly sharply criticized the way her local leaders handled her particular case. But she also said they have tried "to marginalize us and silence us." The church has publicly insisted discipline is a purely local issue, but Kelly said that is a moot point; local leaders report to church officials, who declined to step in and stop her excommunication, she said.
The Church of Jesus Christ of Latter-day Saints has not responded to BuzzFeed's requests for comment.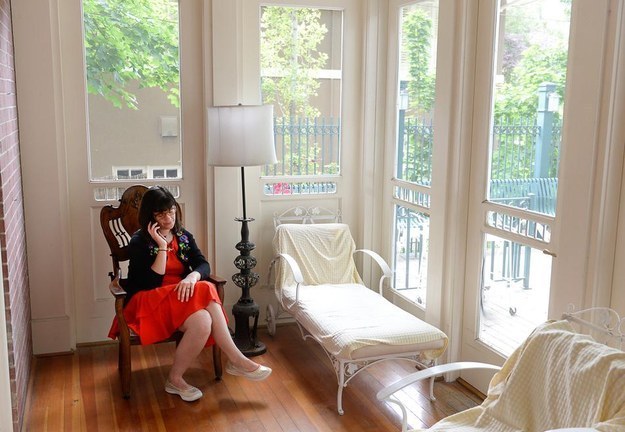 3. Kelly can appeal her excommunication, though she has no plans to "repent" for her actions.
Kelly has 30 days to appeal her excommunication, though she said the appeal will merely go to the local leader who initiated proceedings against her. She criticized the process, saying it is both opaque and handled differently for men and women.
If Kelly's appeal is rejected, she would have to wait at least a year before she could be considered for readmission to the church — a process that would require re-baptism. Kelly also said she is unwilling to recant her positions and "repent" for championing gender equality. "I can't repent for being who I am," she said.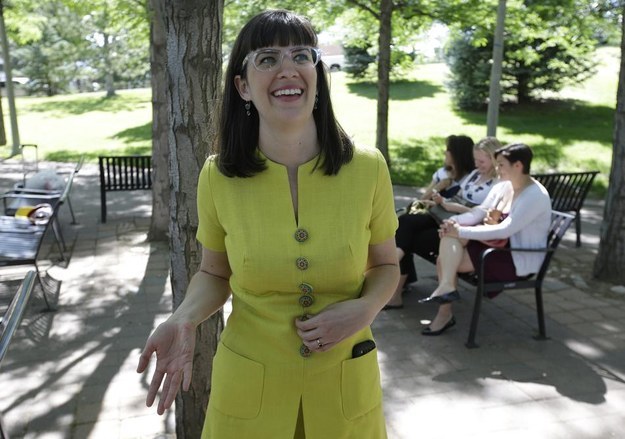 4. Kelly still identifies as a Mormon.
Excommunication was "devastating" and Kelly called Monday "one of the worst days of my life." But she also said her relationship with the religion is "complicated."
"I still consider myself to be a Mormon," she explained. "Mormonism doesn't wash off. They can take my church membership but they can't take my integrity."