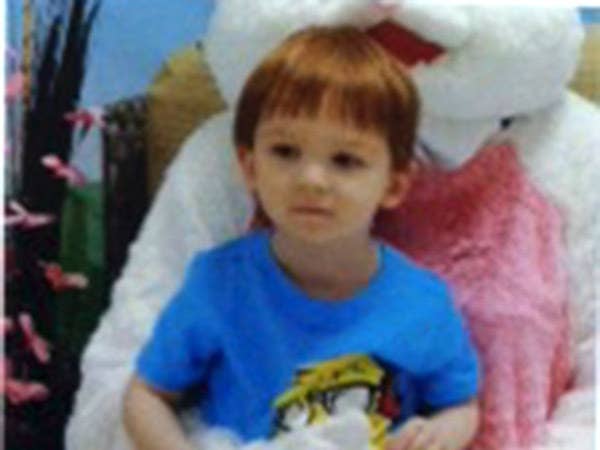 A Pennsylvania couple reportedly beat a 3-year-old with a piece of aluminum siding. They taped him to a chair and punched him. They hung him upside down and laughed. And on Tuesday, he died.
Chester County District Attorney Thomas Hogan has described the killing of Scott McMillan as "an American Horror story."
"Over a three-day period… he was systematically tortured and beaten to death," Hogan said.
The abuse took place over the weekend in West Caln Township, about 45 miles west of Philadelphia.
The boy's 31-year-old mother, Jillian Tait, and her boyfriend, Gary Fellenbaum, 23, allegedly beat the child inside their trailer home after the boy wouldn't eat his breakfast.
"He was punched in the face and in the stomach, he was scourged with a homemade whip, he was lashed with a metal rod, he was tied to a chair and beaten, he was tied upside down by his feet and beaten, his head was smashed through a wall and at the end of that he had bruises on top of bruises all over his body," Hogan said.
"Our nurses see a lot of terrible things, but when they saw his body, they wept," Hogan said. The couple also reportedly abused McMillan's 6-year-old brother.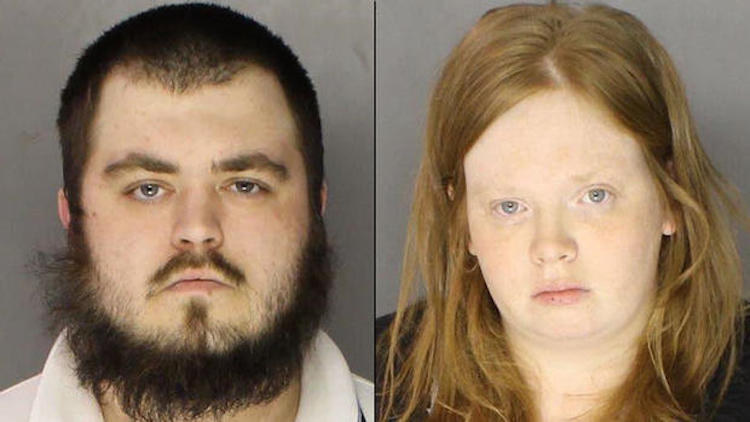 After the beating, Tait and Fellenbaum reportedly left the boy on an inflatable mattress, went to pick up a pizza, came back and had sex, then later found the child unresponsive.
Tait discovered that McMillan was unresponsive after she woke up from a nap Tuesday evening, according to NBC 10. She screamed for someone to call 911.
Amber Fellenbaum — Gary's estranged wife who lives still lives with him and Tait — made the call. Fellenbaum told police about the beatings and has since been charged with child endangerment for allowing it to continue and not alerting authorities, ABC 6 reported.
Tait and her two sons had recently moved into a trailer with Fellenbaum in West Caln Township, NBC 10 reported. The couple met at Walmart, where they both worked.
The violence apparently began when Fellenbaum felt "disrespected" by the older child, the Philadelphia Inquirer reported.
Tait and Fellenbaum are both facing murder changes for McMillan's death.
Prosecutors said they plan to seek the death penalty in the case for both Tait and Fellenbaum.