18 Palestinians From The Same Family Reportedly Killed In Israeli Shelling
The 18 members of the Al-Najar family had been trapped in their home since Thursday, Reuters reports.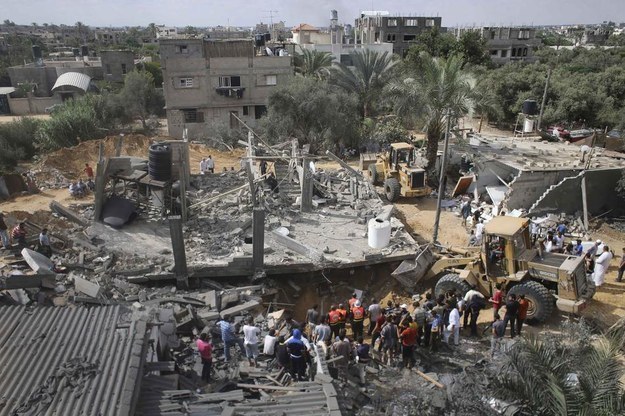 A Gaza family suffered the loss of 18 members Saturday after their home was hit by Israeli tank shells, the Gaza Health Ministry told Reuters.
The 18 people all came from the Al-Najar family, which lived in Khuza'a, a village near the Israeli border and about 6 miles east of Khan Younis. The family had been stuck in their home since Thursday, the news agency reported.
It was not immediately clear why the family was trapped in the home.
Including the family, 881 Palestinians have died since the conflict began July 8. Many more have been wounded, the Gaza Health Ministry reports.
Two Israeli officers also died overnight in the fighting, including 21-year-old Staff Sgt. Guy Boyland, the Israel Defense Forces reported.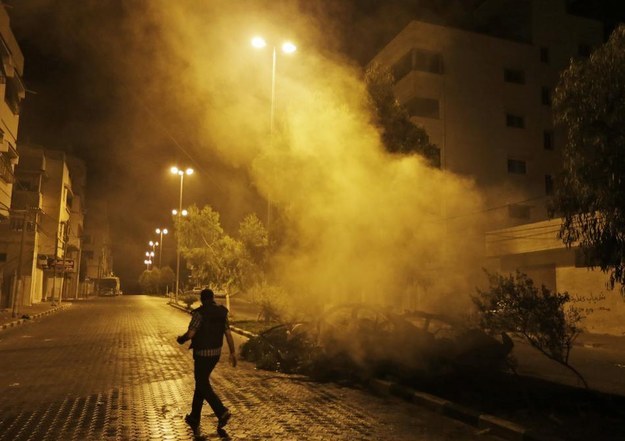 The deaths of the 18 family members came shortly before a 12-hour humanitarian cease-fire Saturday.
The cease-fire was intended to allow Gazans to move medical supplies and take care of other needs. However, a more enduring cease-fire has been elusive and despite recent efforts by U.S. Secretary of State John Kerry both sides had not agreed to put hostilities on hold for a longer period. On Friday, Kerry — who has led an international effort to reach a cease-fire — said that both sides "still have some terminology" to agree on.
An Egyptian-backed cease-fire also fell apart last week. Meanwhile, the death toll continues to rise.