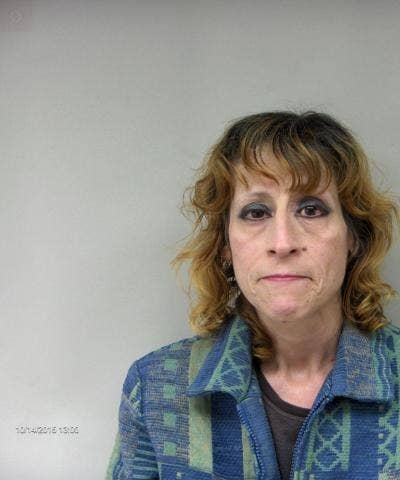 A 44-year-old woman took a two-and-a-half hour cab ride from New York City to the town of Denver, Pennsylvania, and then allegedly skipped out on the $600 fare.
Kelli Boyer was arrested Monday on suspicion of theft of services after refusing to pay for the roughly 140-mile cab ride to her home on Hawthorne Drive, according to the East Cocalico Township Police Department.
The cabbie, who was not identified, picked Boyer up Saturday night and drove her to her home in Denver around 1 a.m. Sunday. Police say Boyer then told the cab driver she needed to run inside and would be back to pay the fare.
According to the police, she punched a code into a keypad to open the garage door and disappeared into the house and after 15 minutes of waiting, the cab driver called police.
Though the garage door was left open and the lights in the home were on, Boyer refused to respond to police. The cab driver later identified her from a photograph and she was arrested.
"We were very sorry to hear about this driver's experience," New York City Taxi and Limousine Commissioner Meera Joshi said, "but very pleased to know that he reached out to the local authorities and that they are working on it."
"Fare-jumping is every bit as much a theft as shoplifting or worse, and drivers should always reach out for the support and protection of law enforcement they deserve when they've been victimized," Joshi said.