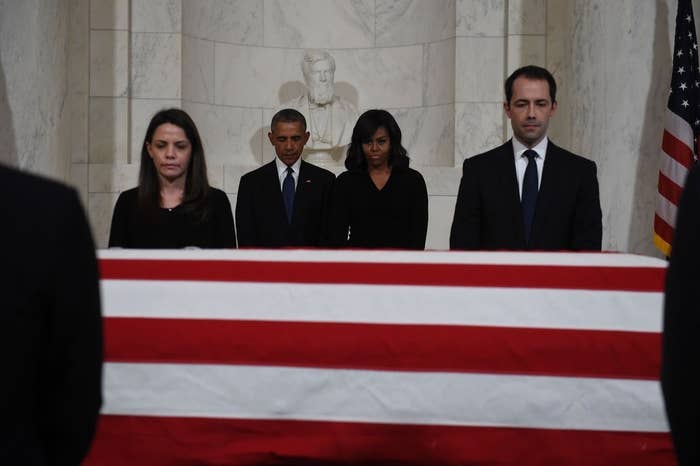 Supreme Court Justice Antonin Scalia laid in repose Friday in the Great Hall of the high court, as his colleagues, family, and other senior officials paid their respects.
After his body arrived in a hearse, Scalia's American flag-covered casket was carried into the building by eight pallbearers.
A private ceremony for family, friends, and Scalia's fellow justices was held before a public viewing. President Obama and the first lady arrived later in the day to pay their respects, taking a moment of silence in front of his portrait and casket.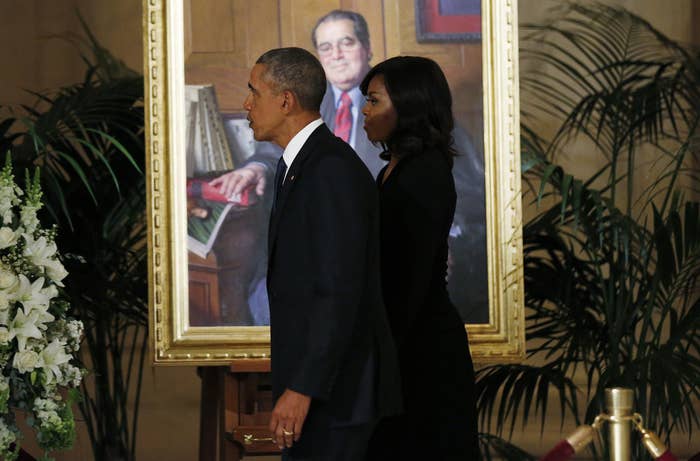 The White House said earlier this week Obama will not attend the justice's funeral Saturday, but Vice President Biden, who had a personal relationship with Scalia, is expected to attend, along with his wife, Jill. The funeral will begin at 11 a.m. at the Basilica of the National Shrine of the Immaculate Conception in Washington.
Scalia, who was appointed to the court in 1986 by President Ronald Reagan, was found dead of natural causes at a Texas hunting resort last Saturday.
Thousands were expected to turn out to pay their respects throughout the day. The casket will be on display until 8 p.m.