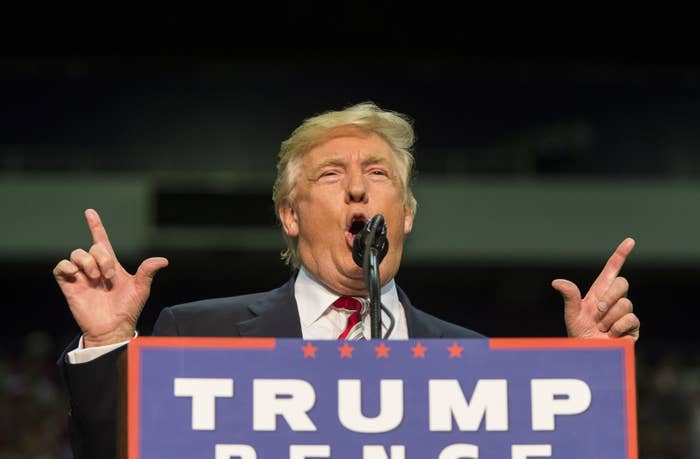 "This last week I took a physical," Trump said Monday on Fox and Friends, adding that he'll release the results as soon as they are available. He made the announcement after wishing Clinton a speedy recovery from pneumonia, saying that he "feels great" and thinks the numbers will be good.
"I'll be releasing those very, very specific numbers," Trump said.
This comes just one day after the Clinton campaign announced that she had been diagnosed with pneumonia and would be canceling a trip to California that was scheduled for Monday and Tuesday.

Video of Clinton on Sunday at New York City's 9/11 memorial ceremony shows her struggling to walk. Her physician, Dr. Lisa Bardack, later said that she was "overheated" and "dehydrated."
Trump said Monday that he hopes Clinton "gets well soon," adding that the coughing fit a week ago was possibly related to her pneumonia diagnosis.

"I just hope she gets well and back on the trail," he said.
Speaking on CNBC, Trump that he takes no satisfaction from the news of Clinton's health problem.
"No satisfaction, believe me, whatsoever," Trump said.