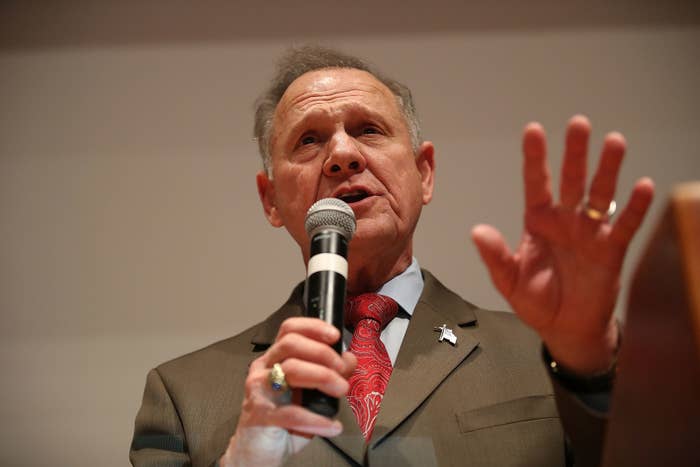 Officials of the state of Alabama certified Democrat Doug Jones the winner of the Dec. 12 Senate race Thursday after a judge rejected his opponent Roy Moore's last-minute attempt to block the certification.
Alabama Secretary of State John Merrill said Jones will be sworn in as the state's next senator on Jan. 3.
Moore filed a lawsuit Wednesday in the Circuit Court of Montgomery County, Alabama, calling for an investigation into what Moore claimed was possible voter fraud and asked for a delay in Jones' certification.
But Montgomery Circuit Judge Johnny Hardwick denied that attempt Thursday, and Jones was certified later in the day.

"This is not a Republican or Democrat issue as election integrity should matter to everyone," Moore said in a statement, calling on the secretary of state to "delay certification until there is a thorough investigation of what three independent election experts agree took place: election fraud sufficient to overturn the outcome of the election."
Merrill has said his office has found no evidence of voter fraud, but that he will investigate any official complaint. He added that Alabama had received around 100 reports of voter fraud and that about 60 of them had already been adjudicated.

Moore claims that three election integrity experts concluded that "with a reasonable degree of statistical and mathematical certainty … election fraud occurred."
According to Moore's campaign, there is an affidavit in the complaint that shows that Moore passed a polygraph test "confirming the representations of misconduct made against him during the campaign are completely false."

Moore had refused to concede in the Dec. 12 election and previously said that he was awaiting "certification by the secretary of state" in the close race. Jones won the election with 49.9% of the vote, while Moore received 48.4%.
After Jones was certified, Moore released a statement that stopped short of an outright concession and reiterated his claim that the election was tainted by fraud.
"I've had to fight not only the Democrats, but also the Republican Senate Leadership Fund and over $50 million in opposition spending from the Washington establishment," he said. "I have stood for the truth about God and the Constitution for the people of Alabama.
"I have no regrets. To God be the glory."
Here's a copy of the full complaint: