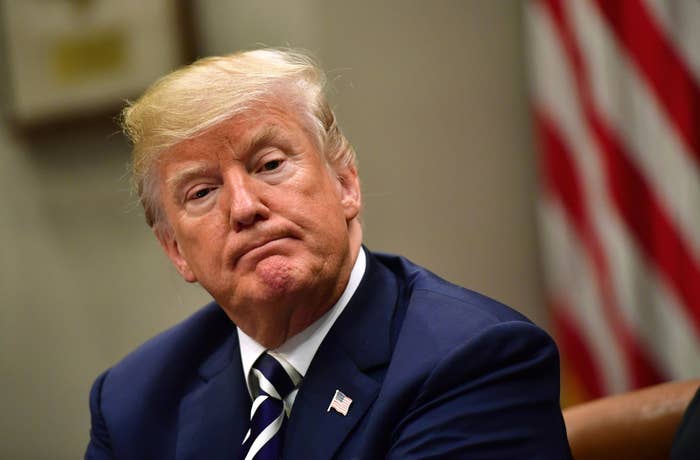 President Trump tweeted early Thursday that he could take "Crazy Joe Biden" in a fight, saying he'd "go down fast and hard, crying all the way." He went on to warn the former vice president not to threaten people, while calling him "weak, both mentally and physically."

Trump was responding to comments that the former vice president made Tuesday at an anti–sexual assault rally at the University of Miami. Speaking to the crowd of students at the "It's On Us" event, Biden expressed outrage that a man who said "I can grab a woman anywhere and she likes it" had become the leader of the country. Biden then said, "If we were in high school, I'd take him behind the gym and beat the hell out of him."
Biden was referring to the now-infamous Access Hollywood tape from 2005 in which Trump was caught on a hot mic saying that when you are a star you can do anything to women, even "grab them by the pussy."

Speaking to Billy Bush, Trump said, "You know, I'm automatically attracted to beautiful — I just start kissing them. It's like a magnet. Just kiss. I don't even wait. And when you're a star, they let you do it. You can do anything."
The tape was released a month before the 2016 presidential election and Trump dismissed the comments as "locker room talk."