A lightweight plane carrying French officials crashed shortly after takeoff in Malta Monday morning, killing all five onboard, the AP reported.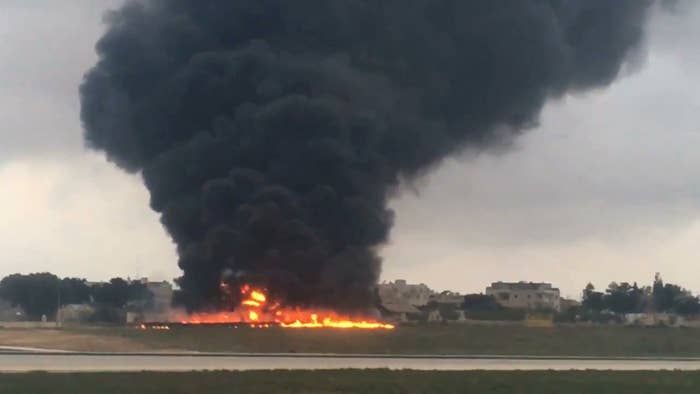 The twin-prop Metroliner took off around 7:20 a.m. Monday and can be seen in a dashcam video taking a nosedive and crashing into the ground a short time later.
The plane was reportedly en route to Libya's coast where those onboard were to monitor migrant trafficking routes for the French government, according to the AP.
Here's the dashcam video of the deadly crash. (Warning: Some might find the content of this video disturbing.)
The AP reported that according to the French defense minister, the victims included three Defense Ministry officials and two private contractors.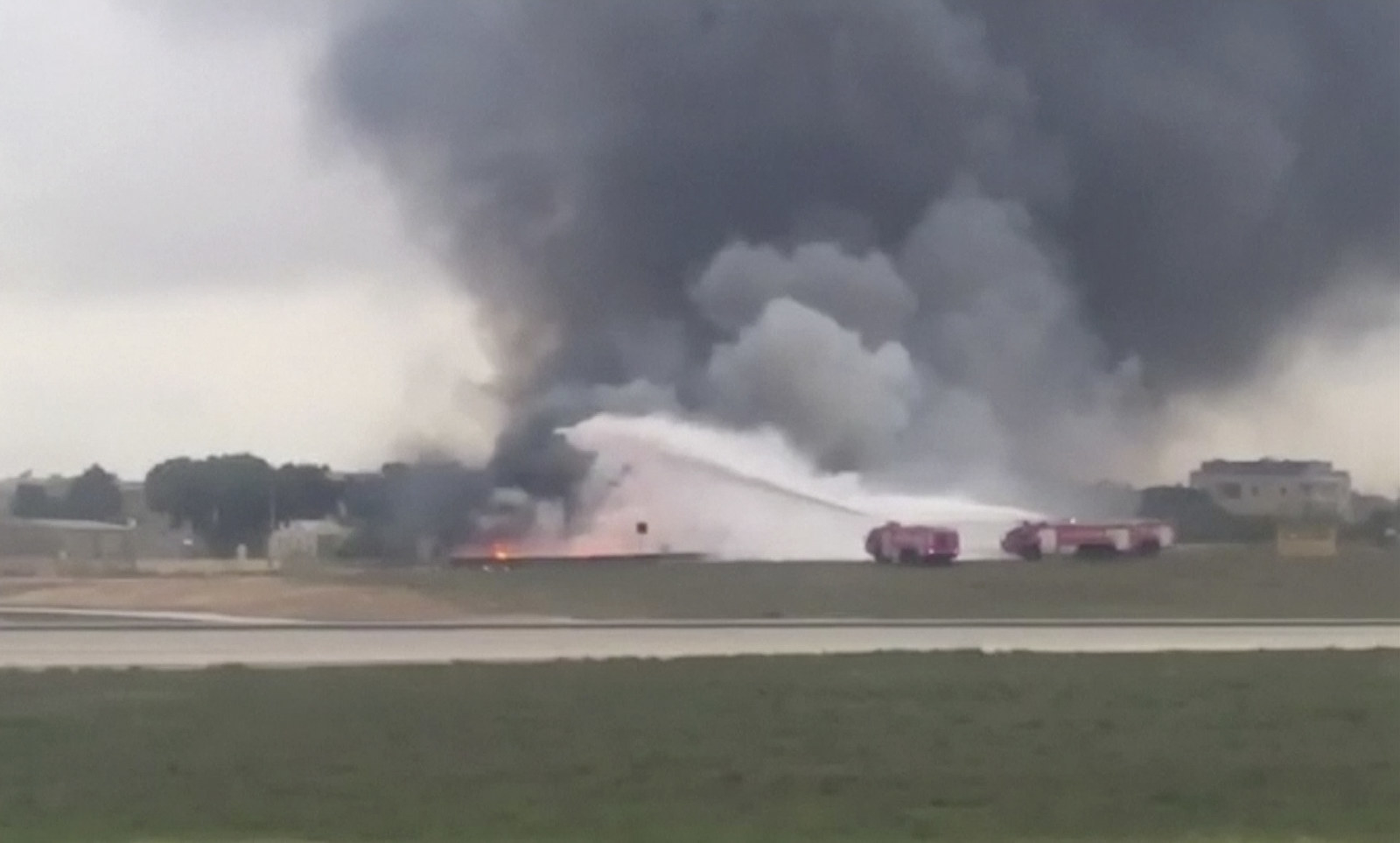 Libya's coast is a major hub for the illegal trafficking of humans and drugs and a main point of departure for refugees and migrants heading to Europe.

Malta's airport has reopened after shutting down for four hours to clear out debris from the wrecked plane.