Trading was temporarily suspended Wednesday on the New York Stock Exchange due to technical issues.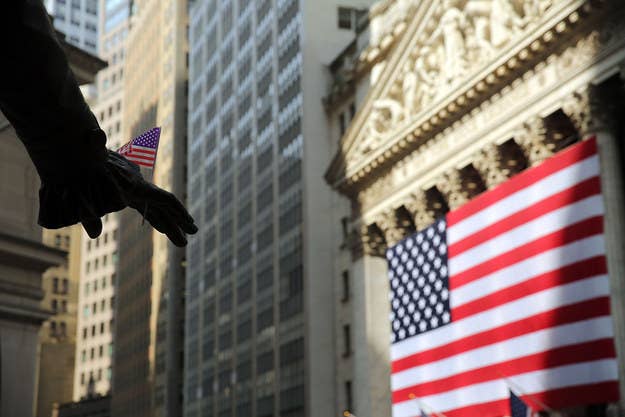 "We're currently experiencing a technical issue that we're working to resolve as quickly as possible. We will be providing further updates as soon as we can, and are doing our utmost to produce a swift resolution, communicate thoroughly and transparently, and ensure a timely and orderly market re-open," NYSE said in a statement according to the Financial Times.
A White House official told BuzzFeed News that President Obama had been briefed on the situation.
Earlier Wednesday, the NYSE posted on its website that there were some technical difficulties with trades made before the opening bell.
"For orders submitted on any symbols before 0930 ET customers will not receive trade reports and will not be able to electronically cancel orders," the message said.
The technical problem was resolved by 10:37 a.m. and the stock exchange posted a list of affected symbols. Customers were asked to reset their sequence numbers to reconnect to affected gateways.
The problem did not affect the NYSE ARCA and NYSE AMEX/ARCA options, those are operating as usual.
The NYSE said in a statement posted to its website Thursday that on Tuesday evening the trading unit's system was updated with a software release and that early Wednesday morning customers started noticing communication issues.
"It was determined that the NYSE and NYSE MKT customer gateways were not loaded with the proper configuration compatible with the new release," the statement said.
In response the correct version was loaded ahead of Wednesday's opening bell but additional problems crept up throughout the morning and a decision was made at 11:32 a.m. to suspend trading while the system was given a complete restart.
The system was back online at 3:10 p.m. and "Trading resumed as scheduled and the closing auctions accepted orders and executed normally," the NYSE said.
Trading resumed at around 3:10 p.m. ET.
The NYSE had ealier tweeted that the problem was an internal issue and not the result of a cyber attack
It also did not appear to be the result of a cyber attack, a federal official reportedly said:
The floor of the NYSE looks virtually empty while trading is suspended.
The floor slowly returned to normal after trading reopened without an auction.