Former NFL Quarterback Ken Stabler Posthumously Diagnosed With Brain Disease
The Super Bowl winner and one-time NFL MVP died from colon cancer in July but following an autopsy it was discovered that he had suffered from stage 3 chronic traumatic encephalopathy or CTE.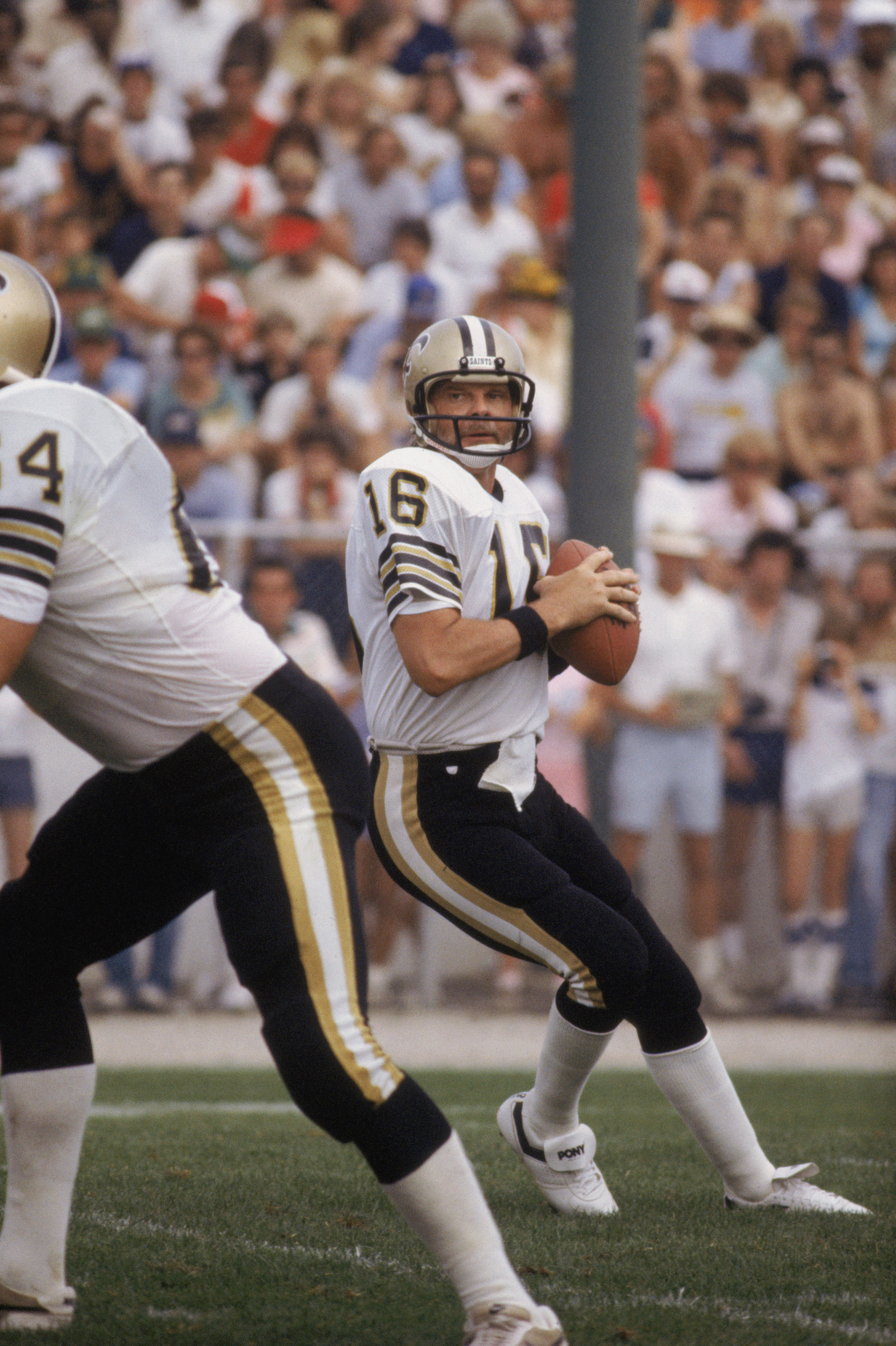 Super Bowl-winning quarterback Ken Stabler is the latest NFL great to be posthumously diagnosed with traumatic brain disease.
The former pro-football MVP who played for the Raiders, Oilers, and Saints in a career that spanned 15 years died this past July from colon cancer at the age of 69, but had suffered for years from symptoms of cognitive impairment. Stabler decided after seeing the diagnoses of other players, that he wanted to have his brain tested after his death.
The New York Times published a report Wednesday revealing that following an autopsy of his brain, Stabler was found to have suffered from stage 3 chronic traumatic encephalopathy or CTE. The growing list of NFL players who have had the disease, which can only be tested for posthumously, has grown to more than 100. Just last week, former New York Giant Tyler Sash, 27, was diagnosed with CTE; he died in September.

Stabler, an Alabama native known as "The Snake," played for 15 seasons from 1970 to 1984.
Dr. Ann McKee, chief of neuropathy at the V.A. Boston Healthcare System told the New York Times "he had moderately severe disease."
"It may be surprising since he was a quarterback, but certainly the lesions were widespread, and they were quite severe, affecting many regions of the brain," McKee said.
Family members said that he suffered from several classic CTE symptoms: high-pitched ringing in the ears, memory issues and sensitivity to noise.
News of the diagnosis comes just days before Stabler's family will find out whether or not he will be entered into the Pro Football Hall of Fame.
According to the New York Times, Stabler had entered into a class-action lawsuit against the NFL but since the suit was settled in April and his diagnosis came after the cutoff, his family was ineligible for a payout. He and the other players in the suit, were looking for compensation for decades of concussions.
"The cancer took him away, but his mind was definitely in a pretty quick downward spiral," Stabler's daughter Kendra Stabler Moyes, 45, told the New York Times.