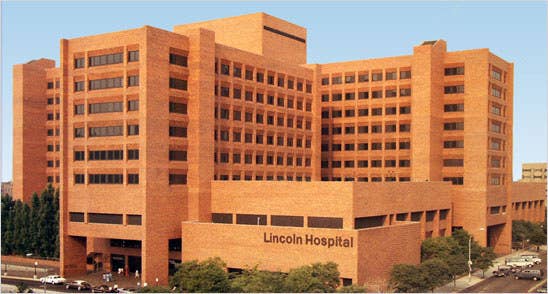 An outbreak of Legionnaires' disease in New York City has killed 10 people and sickened scores of others is on the decline, health officials reported Friday.
"We now see the frequency of diagnoses decreasing, as well as the number of emergency department visits for pneumonia in the South Bronx. We have fewer new cases, people are seeking care promptly and getting treatment promptly," said Mary Bassett commissioner of the city's health department.
Those who died were all older adults who had other health problems, officials said. So far more than 100 people were diagnosed with the disease since the outbreak began on July 10.
"We're optimistic that we've seen the worst of this outbreak, and that our remediation efforts are having an impact," Bassett added.
On Thursday, Mayor Bill de Blasio said that all building owners had a 2-week period to clean and disinfect all water cooling towers.
The city tested the water from cooling towers at 17 different buildings and found five that tested positive, including Lincoln Hospital in the Bronx. The others include Opera House Hotel, the Concourse Plaza shopping center, Streamline Plastics, and a Verizon office building.
Speaking to reporters Tuesday, de Blasio said there was no longer a threat to public health.
"We are confident, based on the medical and the scientific evidence that we have, that we have identified the only sites that are causing this outbreak, and again, they have all been cleaned," he said.
Symptoms of the disease, which is a form of atypical pneumonia, include headaches, fatigue, loss of appetite, confusion, and diarrhea, the health department said.
"Most cases of Legionnaires' disease can be traced to plumbing systems where conditions are favorable for Legionella growth, such as whirlpool spas, hot tubs, humidifiers, hot water tanks, cooling towers, and evaporative condensers of large air-conditioning systems," according to the city's health department.
In a statement on Monday, Blasio said that while the city planned to continue its comprehensive response to the outbreak, "a more systemic solution is required to prevent the cycle of these outbreaks from continuing."
He announced plans to introduce legislation that would place an emphasis on long-term prevention of Legionnaires' disease that will address inspections, new recommended action in the case of positive tests, and sanctions for those who fail to comply with new standards.
"Legionnaires' disease outbreaks have become far too common over the past 10 years, and the city will respond not by only addressing an outbreak as it occurs, but with a new plan to help prevent these outbreaks from happening in the first place," the mayor said.
According to the Centers for Disease Control and Prevention, between 8,000 and 18,000 people are hospitalized with the disease each year.