Bill Clinton Defends Donations His Foundation Got From Foreign Governments
The former president isn't worried about the criticism but said he would consider taking "less of an executive role" in the Clinton Global Initiative if Hillary is elected president.
Bill Clinton defended his Clinton Global Initiative's funding methods in an NBC News interview on Monday, responding to critics who raised concerns about donations the foundation took from foreign governments while Hillary Clinton was secretary of state.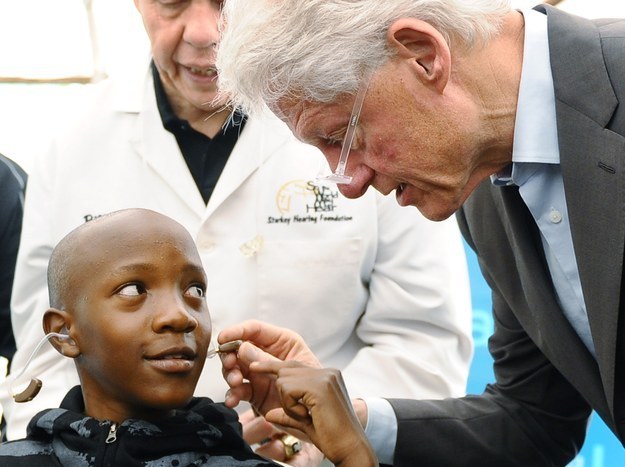 He said that foreigners and foreign government's donating money to a worthwhile cause is a "good thing."
"I don't think there's anything sinister in trying to get wealthy people and countries that are seriously involved in development to spend their money wisely in a way that helps poor people and lifts them up," Clinton said in the interview with NBC News's Cynthia McFadden in Nairobi, which appeared on the Today Show.
The former president said that there's been a "deliberate attempt to take the foundation down" since his wife announced her bid for president, adding that he'd be willing to step down as the head of the foundation if Hillary is elected president.
"I might if I were asked to do something in the public interest that I had an obligation to do. Or I might take less of an executive role," Clinton said. "But we'll cross that bridge when we come to it."
In an attempt to crack down on criticism's surrounding the acceptance of money from foreign governments, the foundation announced it would only take money from six western countries. A move Clinton said was "an acknowledgement" to come as close as they can to "follow in the rules we followed when [Hillary] became secretary of state."
He added that the millions the foundation accepted from Saudi Arabia wasn't "against the interest of the United States."
But that didn't stop him from singing the praises of the Clinton Global Initiative, mentioning the organization has raised more than $100 billion to help 43 million people in 180 countries.