Why Is "The New Yorker" Printing Scammers' Ads?
A classified in recent issues of the magazine is from a well-known scam offering free puppies if the recipient wires hundreds of dollars for "shipping."
At first, the ad, which ran in the Dec. 22 and Jan. 5 issues of The New Yorker, looks pretty simple: Free puppies.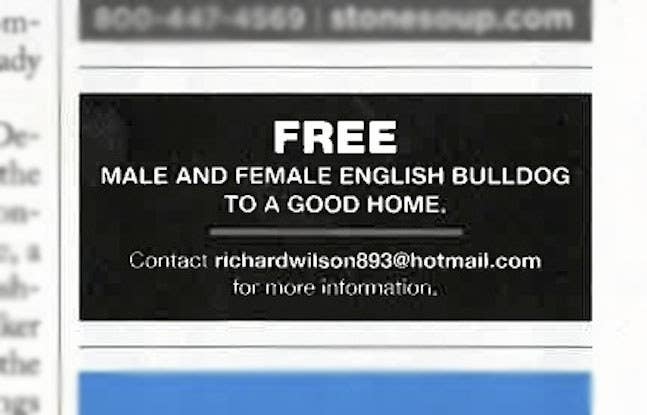 Until you think about how much it would cost to place an advertisement in The New Yorker — even one that is a simple 1-inch, black and white, classified-style ad.
The answer, according to the Condé Nast media kit, is $6,066 per issue.
Thank you very much and I'm very very happy to read from you about your response on taking good care of the Puppies,they are 14weeks old and both home trained and outdoor trained also playful with other animals and kids. The male named (Adam) weigh 2lbs and the female named (Eve) weigh 2.5lbs and will weigh big when fully grown. they are both A K C registered and shots are given up to date and both home trained. both of them are my darling sweetheart and super spoiled! They both have a sweet personality and loves to play and be carried around. But i'm very sorry to tell you that it is too late for you to get the babies now. What really happened was that i just left the state for Africa in some few days ago after i posted the the ad the 2 English Bulldog Puppies on the newspaper and before i left, i did not get any response from anybody that could take very good care of them for me.So i got a missionary call from our missionary head quarters in Africa, then i have to bring the babies along with me here in Africa since i couldn't find someone to adopt them before i left the state. I'm still willing to give the babies out to someone who can take very good care of them for me forever. All papers will accompany the puppies when shipped to you, Due to our long staying over here in Africa, and the bad weather my Wife and I have concluded to get good home and care for our babies. We are not charging or selling them to you for money but to save their life's saved and care for them so this means that, you and i will be paying for the shipment of the puppies to you. they are VET checked, but right now we are in Africa on a Christian mission with my wife and 3 kids together with Adam and Eve, we have the puppies right here with us. We are going to ship to you via Big Sky Bloomfield Shipping Pet AGENCY with Express Delivery on next day delivery, if you are really interested in having my little babies, i will like you to get back to me with the Below information i can find out shipping cost to your Nearest Airport and we both responsible for the shippingYour Full Name :Your Mailing Address:Your Tel #:Your Cell Phone #:The Nearest Airport To You:I've attached pics of Adam and Eve.Please if you know that you are not capable of taking very good care of my babies, do not reply me because i am giving them out because of bad condition and we're spending months for the christian mission and i don't want Eve and Adam to die in this bad weather. And because we don't have time to take care of them due to the missionary work before us here.They are priceless to me,therefore i am giving both for free.
Free pet scams are almost as old as those emails from supposed Nigerian princes who just need a few hundred dollars to send you millions in return.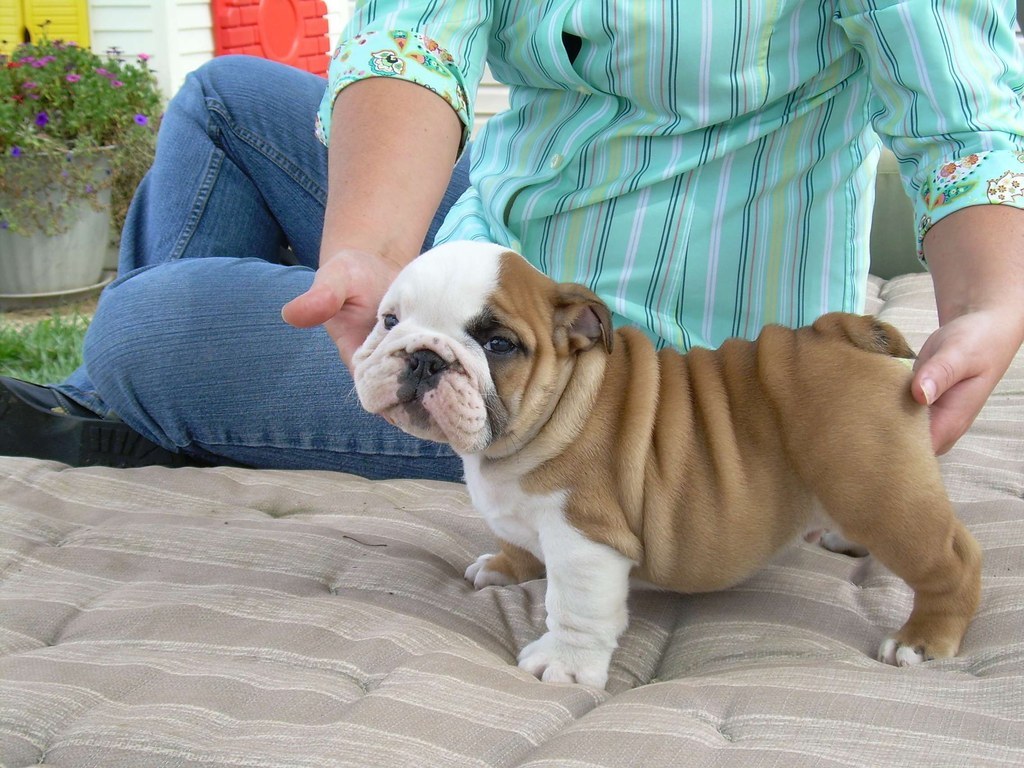 They say the pet is free, but you have to pay several hundred dollars for supposed vet bills, or change of ownership papers, or to have the pet shipped to you the next day via air mail from some far flung location.
The International Pet and Animal Transportation Association has a list of all the indicators that an online pet ad is a scam, and the email response from "Richard Wilson" to BuzzFeed News has them all.
First, the scammer asks for information from the recipient to establish a rapport, and sends photos of the puppies that can usually be traced back to other online sources.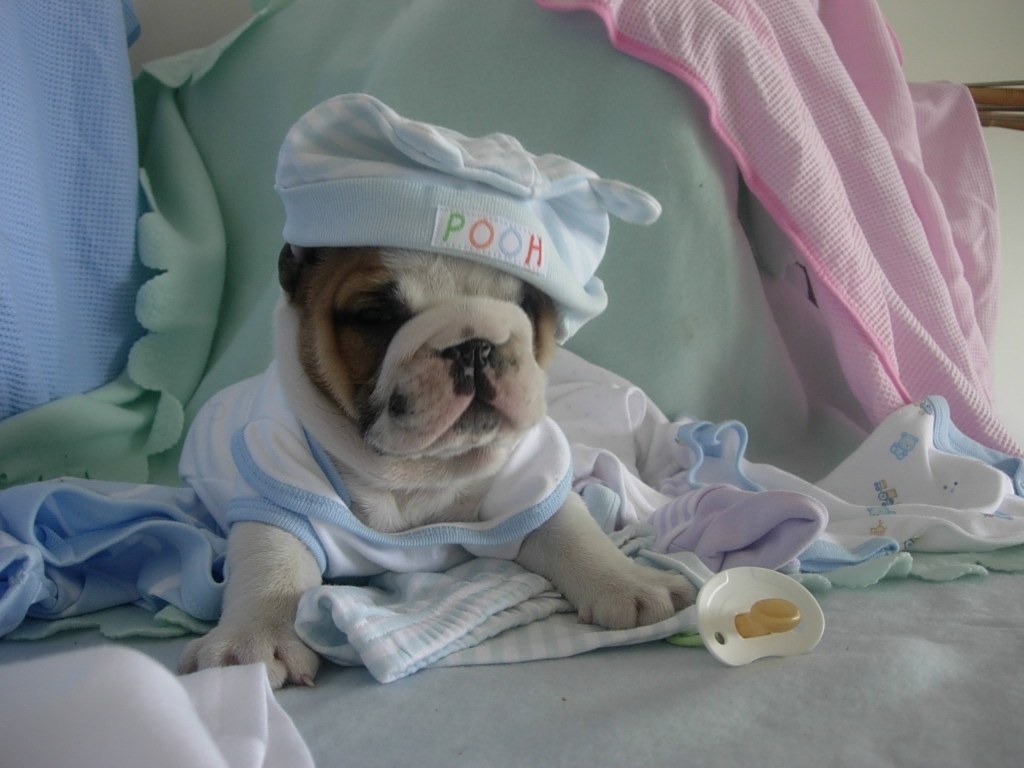 The photos that Richard Wilson sent BuzzFeed News of "Adam and Eve" are also hosted on other sites, some from other scams and some from legitimate pet adoption sites.
A quick Google search of "Big Sky Bloomfield Shipping Pet AGENCY" lands on a Topix forum of over 600 people who say they were, or were almost, scammed out of hundreds of dollars thinking they were going to rescue a pet.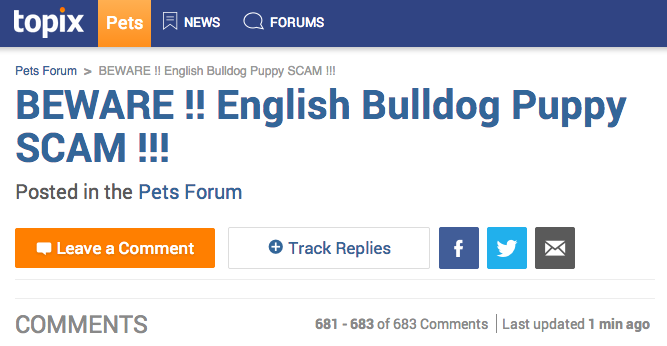 Forums on the ASPCA website, as well as dozens of other sites, have stories from hundreds of readers who have fallen for these scams.
The New Yorker, which has a disclaimer of warranties in its advertiser contract, was not the only publication where an ad using this email address was placed. However, the others were either online forums or local papers where the fee for classifieds is around $10 an issue.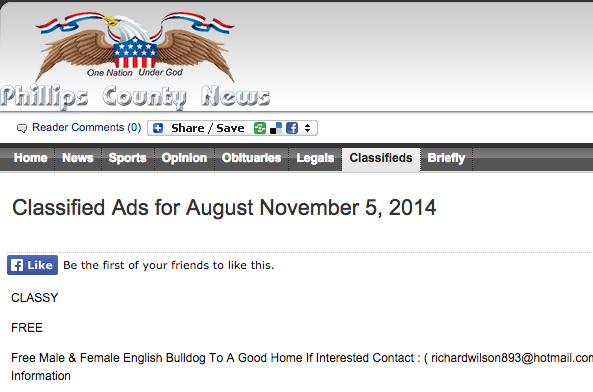 A spokesperson for The New Yorker told BuzzFeed news they are "reviewing the advertisement and will pull the final insertion, slated to run in the January 19th issue, if it's not a legitimate offer."
An official statement from a New Yorker spokesperson has been added to the story.