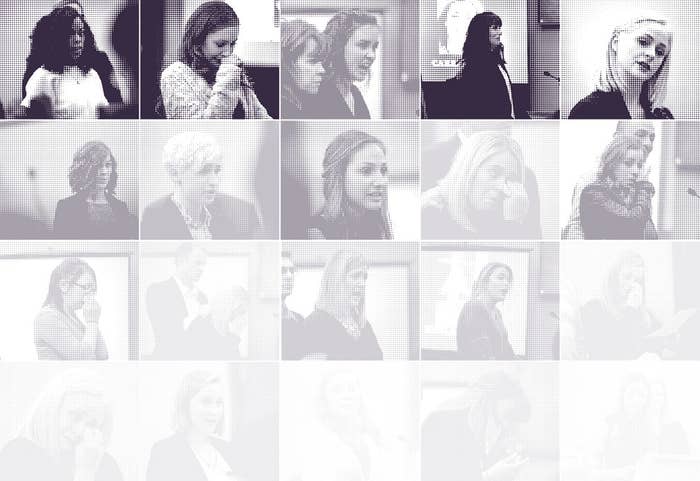 One of the worst sporting scandals in American history is currently being dissected in a courtroom in Lansing, Michigan. And the lesson of this particular horror show is that when terrible wrongdoing against athletes is exposed, the response depends more on the sport than the scandal.
If you thought the endless coverage of Jerry Sandusky and Penn State was because people cared about the children Sandusky assaulted, you are mistaken. And don't for a minute think the sexual assault scandal at Baylor had such major repercussions because of concern about the victims.
In reality, the response to those scandals came about because they threw beloved sporting programs into crisis. When it happens somewhere less exalted than college football, it's a different story.
As evidence of this, consider that some of the most successful athletes of a generation have revealed sexual abuse at the hands of Larry Nassar, the doctor accused of assaulting more than 140 women over decades of involvement with USA Gymnastics and Michigan State University.
When you think of the response to the Sandusky scandal, you would assume the Nassar revelations would have been a major national news story since they first emerged in September, 2016. They haven't been.
That lack of coverage and concern is because the Nassar case involves gymnastics, a sport that most people only care about for one week every four years. On top of that, it must be continually noted, all of the victims were girls and women. It's at this intersection where the kind of public pressure that led to firings and changes at Penn State and Baylor has gone to die.
Sports media barely covers women's sports and that coverage can be laced through with sexist ideas about how female athletes should look or behave (especially during the Olympics). As a society, we don't care about the abuse itself, only about the sporting institutions threatened when it's uncovered.
Nassar will go to prison, probably for the rest of his life. He will, finally, be held accountable. But he wasn't able to do what he did in a vacuum, and it's remarkable how little has changed, how few people have been punished in the wake of these systemic failures at two major institutions, and how little public outcry there has been around these failures.
Nassar's victims were as young as 6, many of them children when he assaulted them, most of them gymnasts but not all. Their accounts stretch from the early 1990s through 2016. Many of them say they were abused by Nassar at Karolyi Ranch, a gymnastics center in Texas owned by Bela and Marta Karolyi, former US Olympic head coaches. It was only this Thursday that USA Gymnastics officials announced they were cutting ties with the ranch.
89 women gave testimony at Nassar's trial this week and another 31 are scheduled for next week, but they didn't represent all of his victims. More than 140 women have disclosed in some capacity that he assaulted them, including gymnasts Simone Biles, Gabby Douglas, and Aly Raisman, the heroes of America's 2016 Olympic gymnastics team, and Mckayla Maroney from the 2012 Olympic team, which also included Douglas and Raisman.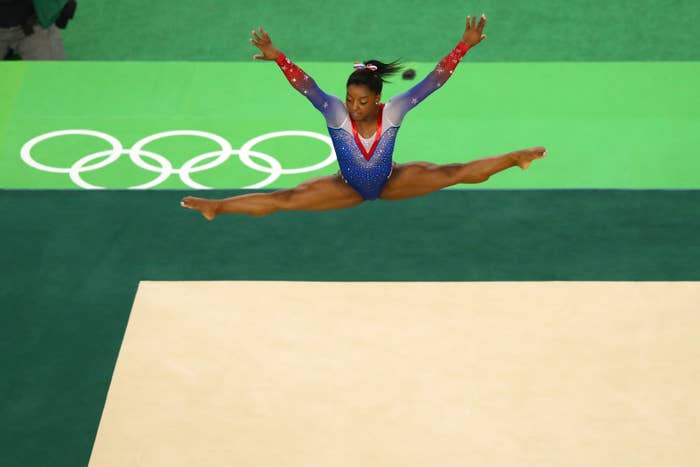 "I remember when the Penn State scandal was talked about at length for months and months and even years," one of Nassar's victims recently said to the Huffington Post. "This is nearly five times the size and no one knows about it."
We know how Nassar managed this. On Tuesday, Outside the Lines published a piece about Nassar's enablers that shows how many people turned their backs. "Nassar was surrounded by a collection of adults who enabled his predator behavior," the piece reads. "A group that included coaches of club, collegiate and elite-level gymnasts, the USA Gymnastics organization, medical professionals, administrators and coaches at Michigan State University, and gymnasts' parents, whom he groomed just as effectively as those he violated."
It takes a village, apparently.
The problems at USAG are bigger than Nassar. A damning investigative feature at the Indianapolis Star from August 2016 shows it has systemic issues with coaches who abuse gymnasts. It was this report that led Rachael Denhollander, the first woman to publicly accuse Nassar, to come forward. Her account then set off the avalanche and led to MSU finally firing Nassar (he had been let go by USA Gymnastics in 2015 following an investigation).
In a follow-up, the Star found that over a two decade span, "at least 368 gymnasts have alleged some form of sexual abuse at the hands of their coaches, gym owners and other adults working in gymnastics."
And yet, so far, the only change in leadership at USAG has been the resignation of the CEO, Steve Penny, in March 2017. The organization has said its created new policies including mandatory reporting to authorities and the creation of a database to track allegations against adults associated with the sport.
Michigan State, for its part, has done little. Its gymnastics Kathy Klages, resigned last February, the day after being suspended from her role. That's it. Despite calls from lawmakers, the student newspaper, and the student government for Michigan State's president, Lou Anna K. Simon, to resign, on Friday, the Board of Trustees made a public statement in support of her.
The National Collegiate Athletic Association will be silent about it. Michigan State fans will cheer their basketball team on during March Madness and their football team next fall. USAG will continue on, and everyone will cross their fingers that their new policies change anything at all.
This story will fade after this hearing ends, with a possible small resurgence when Nassar faces sentencing one more time. And then in 2020, for one week, we will all hold our breath as the women on the US Olympic gymnastics team vault into the air, stun the world, and make us all proud. For one week, we will care, and then we won't.
Jessica Luther is a freelance journalist and co-host of the feminist sports podcast Burn It All Down. She is the author of Unsportsmanlike Conduct: College Football and the Politics of Rape.
CORRECTION
Michigan State gymnastics coach Kathy Klages resigned from her position last February, a day after being suspended by the university. An earlier version of this article said she was fired.