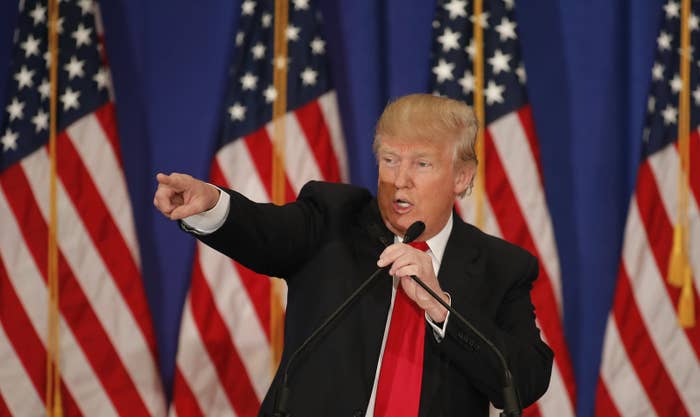 The Trump National Golf Club in Jupiter, Florida, has asked the government for permission to hire more temporary foreign workers on top of an additional request it filed last week, according to records posted by the Department of Labor on Wednesday.
This time, the club is seeking two cooks, who will be paid $13.31 per hour, to work from Oct. 1 to the end of May. Last week, the club also sought permission to hire 10 foreign servers. And in recent weeks, another Trump property, Mar-a-Lago, which President Donald Trump calls the "Winter White House," sought permission to hire 78 temporary foreign workers to serve as waitstaff, cooks, and housekeepers.
Trump campaigned on a promise to defend US jobs and to tighten immigration policies, and has made his "America First" platform a centerpiece of decisions on economic policy and trade. Nonetheless, since he launched his presidential campaign in June 2015, businesses owned by Trump or bearing his name have sought to hire more than 530 foreign guest workers, including more than 280 for Mar-a-Lago and at least 40 for the Jupiter club.
In response to questions about the practice in the past, Trump has said it is "very, very hard to get help" in Florida during the tourist season.
This request, like the others, involves the H-2 visa program, which permits employers to hire guest workers under temporary visas if no qualified US workers want the jobs. H-2 visa holders are entitled to work for up to 10 months in the country before returning home.
The Trump Organization did not immediately respond to requests for comment Wednesday.
Since 2003, more than 100,000 foreigners have been brought in under the H-2 program each year. In late 2016, a special envoy from the United Nations said the guest worker program puts employees at risk of labor trafficking and even worse abuses. A 2015 BuzzFeed News investigation found that H-2 workers were often financially exploited, subjected to inhumane working and living conditions, and sometimes raped or beaten. BuzzFeed News also found that many Americans were denied jobs in favor of guest workers, whom some employers prefer because they can be cheaper to employ and willing to endure longer hours under worse conditions.
Trump companies have not been accused of mistreating H-2 workers.