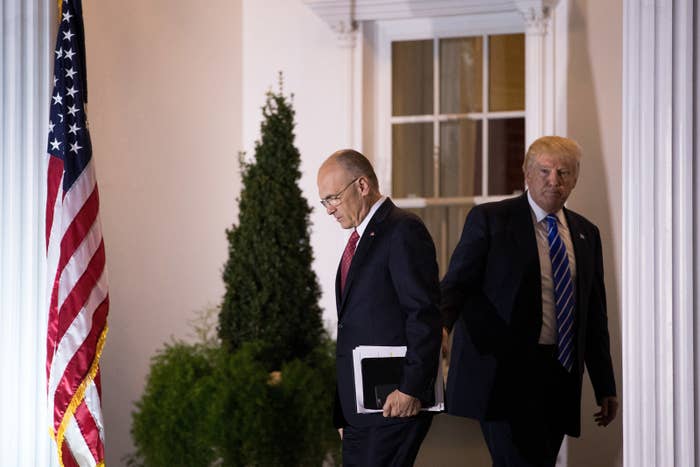 Donald Trump made restoring American jobs a centerpiece of his campaign, and after his election he vowed to pursue abuses of visa programs that "undercut the American worker."
To many labor advocates the H-2 visa program, which US businesses use to bring in more than 150,000 unskilled foreign workers a year for temporary and seasonal stints, is a prime offender. Officially, the visas are meant as a way to help companies that can not find Americans to hire, and many employers in industries such as forestry, agriculture and landscaping argue the program is indispensable. But many American workers contend that the program has cost them jobs they would have been happy to take had they been given the opportunity.
Both advocates and opponents of the H-2 visa program say they believe the President-elect may expand it.
Trump himself has used the program. During his presidential campaign alone, companies owned by him or bearing his name sought permission from the DOL to hire at least 247 H-2 guest workers as servers, maids, janitors and gardeners at several of his resort properties and vineyards.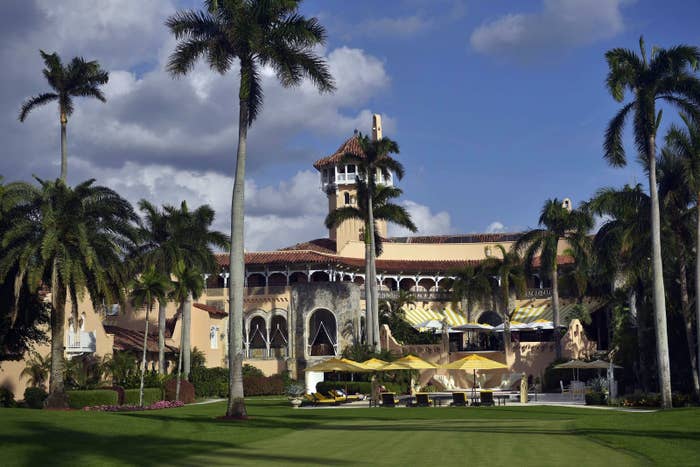 Last week, the Trump campaign announced that Diana Furchtgott-Roth, a senior fellow at the Manhattan Institute who has advocated for guest worker programs in the past, had been appointed to the transition team for the U.S. Labor Department.
Her appointment followed an episode earlier this month, first reported by the Intercept, in which Veronica Strickland-Birkenstock, a visa agent who helps companies bring in H-2 guest workers, was listed as a member of the transition team for the Labor Department, only to disappear from the list without explanation. Neither Furchott-Rott nor Strickland-Birkenstock responded to a request for comment.
Other members of the Trump team have also used the little-known program.
North Carolina state Senator Brent Jackson, named earlier this year to Trump's agricultural advisory committee, owns a large farm near Fayetteville that has in the past used H-2 guest workers brought in through a statewide collective. Seven of those workers sued the farm over alleged mistreatment and stolen wages. Jackson did not respond to a request for comment.
And though Trump's pick to head the Department of Labor, Andrew Puzder, does not appear to have a direct connection to the visa program, a Wyoming franchise of Hardee's — the fast food chain that is owned by the company Puzder runs — received approval to hire H-2 workers in a decade ago, according to federal records.
The Trump transition team did not respond to questions from BuzzFeed News. But many advocates for guest workers, who have pushed the federal government to limit the size of the program and enforce stricter worker protections, are alarmed. A BuzzFeed News investigation published last year found that guest workers were often exploited, and sometimes beaten, raped and starved.
"We are worried that the administration will choose the worst of all worlds," said Bruce Goldstein, president of Farmworker Justice, which advocates on behalf of farmworkers. Specifically, he added, he was concerned that "the administration will not support granting current undocumented immigrants a path to immigration status and citizenship" and weaken enforcement of labor protections in the guest worker program.
Supporters of the program have long lobbied the federal government and used the courts to roll back protections for guest workers. These advocates maintain that the guest worker program is vital for American businesses in tight labor markets. If they can't turn to foreign workers to fill those seasonal positions, they say, the many additional jobs that depend on them will be lost, too,
Dan Bremer, a visa agent in Georgia whose company, AgWorks, has received approval to recruit more than 13,000 foreign workers on behalf of his clients so far this year, said the program is essential to the United States agricultural industry.
"To export our food supply I believe would be disastrous," Bremer said. "We need to do everything we can to keep that food supply here in the United States, and that includes, if we can't find enough U.S. workers to do it, to bring in workers from foreign countries."