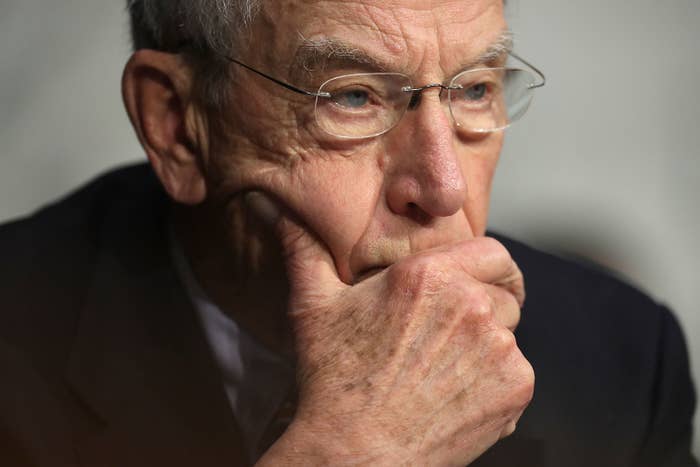 A bipartisan group of senators, including Republican Judiciary Chairman Chuck Grassley, have asked the federal government to ensure American jobs are protected before expanding the number of unskilled temporary foreign workers allowed into the US this year.
"It is essential that you carefully evaluate hiring and recruitment efforts to ensure that any proposed increase … does not disadvantage US workers," the senators wrote.
At issue is the H-2B program, which allows American employers to bring up to 66,000 foreign workers into the US every year on short-term work visas. Part of an omnibus spending bill passed recently by Congress gave regulators the ability to issue additional visas above the cap restriction, which has raised concerns among advocates for US workers and those who feel the visa program can lead to the exploitation of foreign laborers.
"Such a determination should not be made lightly," the senators wrote in the May 17 letter, which was also signed by senators Richard Blumenthal, a Democrat from Connecticut, Dick Durbin, Democrat of Illinois, and David Perdue, a Republican from Georgia.
It was sent Wednesday to Homeland Security Secretary John Kelly and Secretary of Labor R. Alexander Acosta.
The letter cites a BuzzFeed News investigation that raised questions about the visa program after finding that workers could be victims of financial exploitation, physical abuse, and even rape. The investigation showed "that the program condemns thousands of workers each year 'to exploitation and mistreatment,'" the letter added.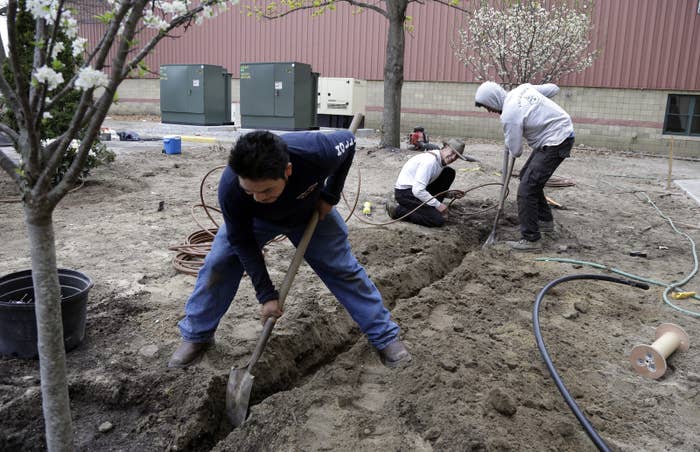 Increasing reliance on the H-2B program, which is specifically for non-agricultural employment such as hotel work or seafood processing, the letter continues, could reduce wages, push American workers out of jobs, and discourage them from ever applying again.
One of the most prominent users of the H-2B program is President Donald Trump; Mar-a-Lago and other businesses controlled by his trust hire temporary workers as waiters and housekeepers. Most recently, The Trump National Golf Course in Westchester County won permission to hire up to eight foreign workers last month.
Last year, more than 150,000 workers came into the US each year under the H-2 program, which also includes the H-2A visa designed for agricultural jobs. That number has increased steadily in recent years, and supporters of the program, including employers and visa agencies that help them request and recruit foreign workers, have lobbied regulators and Congress to expand the program and limit growth in wage requirements for foreign workers.
Representatives for the departments of Labor or Homeland Security could no immediately be reached for comment.