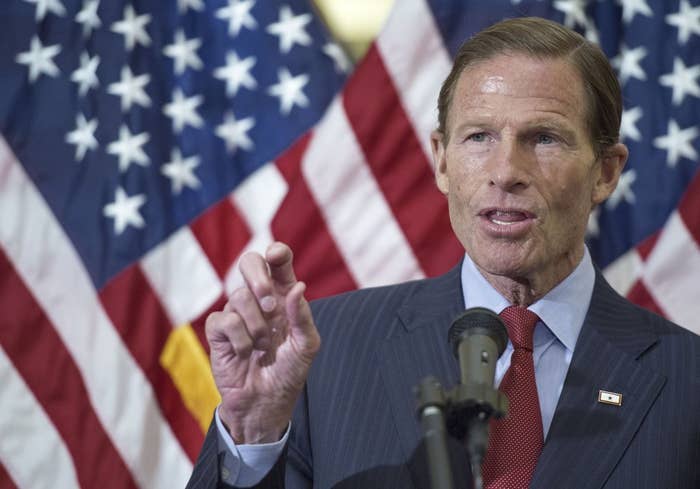 A group of Democratic senators are fighting a proposal that would greatly expand the number of foreign workers brought in on temporary visas each year. The guest worker program was the subject of two BuzzFeed News investigations, which revealed the many ways in which the program — which currently brings in about 150,000 foreign workers a year — can leave those workers exposed to a nightmare of abuse and can also deprive American workers of jobs that by law are supposed to go to them first. The new measure could expand by more than 130,000 the number of foreign workers brought into the U.S. while significantly limiting protections for both foreign and American workers alike.
Earlier this fall, legislation was introduced that could increase the number of workers who come into the U.S. every year on H-2B visas, which are granted for seasonal jobs in industries such as landscaping, forestry, and seafood processing.

That bill — co-sponsored by Sen. Barbara Mikulski, a Democrat from Maryland, and Sen. Thom Tillis, a Republican from North Carolina — could also make it easier for employers to pay those workers lower wages, and it proposes a seemingly mundane bureaucratic change that could actually have big consequences: reducing the Department of Labor's oversight of the program, shifting that power to the Department of Homeland Security instead. That's significant because the Labor Department currently has primary responsibility for protecting both foreign and American workers from exploitation and abuse.
A similar bill was also recently introduced in the House of Representatives. In recent weeks, supporters have been jockeying to insert all or part of these proposals into big appropriations bills as a backdoor way to get them passed into law.
But this week, several Democratic senators, including presidential candidate Bernie Sanders, moved to thwart that legislative maneuver. In a letter also signed by Richard Blumenthal, Richard Durbin, and others, the senators warned that the proposals "would effectively rollback many basic protections for U.S. and foreign workers."
In addition, they said, the legislation could effectively expand the H-2B program, which is for jobs in non-agricultural industries, to 200,000 guest workers a year, up from the current cap of 66,000. By taking away Labor Department oversight, the senators added, the proposals would "defund efforts to require employers to engage in additional recruitment of U.S. workers," making it easier to deprive Americans of jobs and give them to foreigners on H-2B visas.
Separately, Sen. Jeff Sessions, a leading Republican from Alabama and chair of a Senate subcommittee on immigration, also wrote a letter objecting to the proposals. "Now is not the time to advance legislation further depressing wages and employment of U.S. workers," he wrote.
Mikulski has been a steadfast proponent of the H-2B program for years and has backed previous proposals to expand the number of visas issued, as well as limit government oversight of recruiting and employment conditions.
The senator could not be reached for comment, but in a statement earlier this fall, she said the her state's seafood industry depends on the H-2B program for survival.
"From harvesting crabs to shucking oysters, temporary and seasonal workers ensure Maryland's seafood industry continues to prosper," Sen. Mikulski said. "I have consistently fought for an approach to the H-2B program that recognizes that one size does not fit all, protects the jobs and wages of workers, and provides the certainty small businesses need to survive."
Earlier this week, Buzzfeed News published an investigation that found that many companies that bring in guest workers under the H-2B program, as well as its agricultural cousin, H-2A, go to extraordinary lengths to avoid hiring American workers in favor of foreigners.
That followed a prior BuzzFeed News report, published in July, that found that many foreign guest workers on both types of H-2 visas suffer exploitation and abuse, including being deprived of their fair pay, imprisoned, starved, beaten, or threatened with deportation if they complain.
Proponents of the program say it is difficult for employers to find Americans willing to do many of these jobs, and that the majority of employers follow the rules and treat their employees well.