Members Of Congress Call For Reform Of Guest Worker Program
After a BuzzFeed News investigation into abuses in the H-2 program, several members of Congress decry problems and demand stronger protection for workers.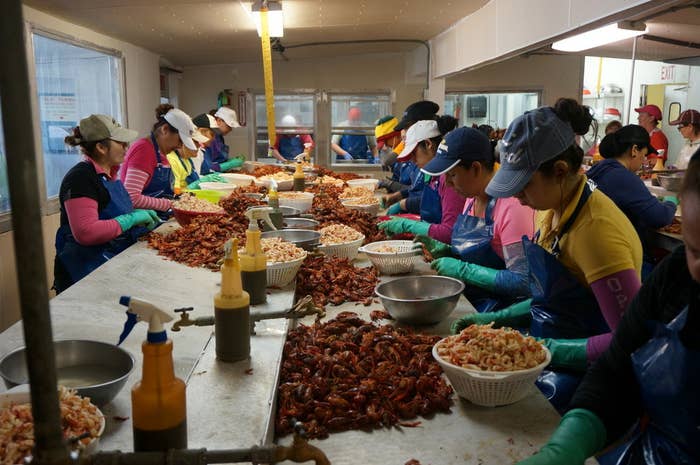 A member of Congress said he is preparing to introduce legislation to increase oversight and accountability of the controversial H-2 guest worker visa program.
The announcement by Arizona Democrat Raul Grijalva comes less than two weeks after a BuzzFeed News investigation revealed widespread exploitation and abuse of guest workers who enter the U.S. legally on H-2 visas. The report documented thousands of cases of workers not being paid the proper wage, as well as incidents involving workers who were threatened, beaten, sexually assaulted, starved or imprisoned. Some workers have even died on the job. And yet, the investigation found, employers rarely face significant consequences.
Grijalva, a member of the Congressional Hispanic Caucus whose father came to the U.S. from Mexico as a migrant laborer, called some of the abuses "beyond the pale." In an interview, he said that he is still working out details of the proposed legislation, but it would likely include clear rules for treatment of H-2 guest workers employed by companies such as forestry contractors that receive federal contracts. He said he was also considering proposals to enhance the enforcement authority of the Department of Labor, which oversees the program.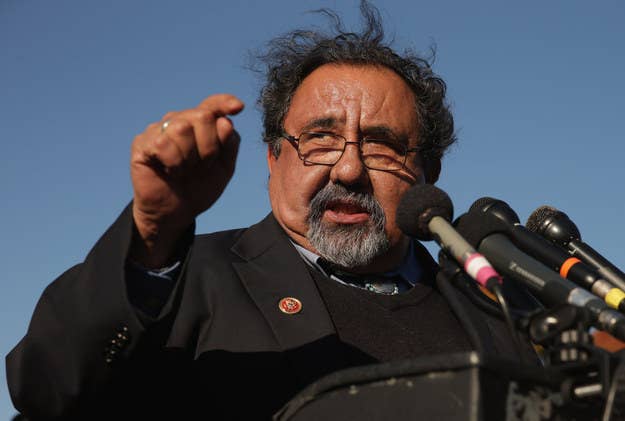 In March, the Government Accountability Office issued a report calling for stronger worker protections in the guest worker program, noting that the Labor Department failed to conclude more than half its investigations of H-2 employers within the two-year statute of limitations. BuzzFeed News also found that many companies that were caught repeatedly abusing or exploiting workers were nevertheless granted more visas and lucrative federal contracts.
Yet backed by active industry lobbying, the decades-old H-2 program continues to grow, providing foreign workers to a huge variety of industries, including farming, landscaping, seafood processing, forestry and traveling carnivals. More than 150,000 H-2 visas were issued in the 2014 fiscal year — a 50% increase over just five years.
Workers from countries including Mexico, Guatemala, the Philippines and Jamaica see the program as a way to earn more money than they could at home on a temporary basis, but because the program binds them to a single employer with no chance to change jobs, they are often subject to mistreatment. Many workers are obligated to pay illegal bribes to enter the program, and run up crippling debts that further limit their options.
The Labor Department last month acknowledged that the H-2 program is "part of a wider immigration system that is widely acknowledged to be broken" and allows for worker exploitation. It blamed a lack of enforcement in part on limited resources, noting it only has 1,000 investigators to protect all 135 million workers in the U.S., but said its agents found violations in 82% of the H-2 visa employers it investigated in fiscal year 2014.
Other members of Congress, including Texas Democrat Joaquin Castro have vowed to take action as well. Castro called the BuzzFeed report "very troubling," adding that "there needs to be a better system of accountability for employers who abuse the law and mistreat their workers."
He said the issue "further highlights the need for comprehensive immigration reform." Staffers said Castro, a member of the Congressional Hispanic Caucus, intends to bring the issue up with the White House when Congress is back in session next month.
Zoe Lofgren, the ranking Democrat on the House Judiciary Committee's subcommittee on immigration, addressed concerns about enforcement of H-2 worker protection laws, saying in a statement that she supports "allocating sufficient resources to the Department of Labor to fully and thoroughly investigate allegations of abuse in the program."
The government has been warned repeatedly over the past two decades of serious systemic problems in the design and implementation of the H-2 program, and the Labor Department's own inspector general has called for massive overhaul if not complete abandonment of the program.
Advocates from the industries that employ workers on H-2 visas, along with the Chamber of Commerce, have pushed to expand the guest worker program. In addition, guest worker programs have been a central element in proposals for immigration reform.
Buzzfeed News Reporter Adrian Carrasquillo contributed to this report