Exclusive: Immigrant Minors Alleged Mistreatment By U.S. Border Officials
Documents obtained by BuzzFeed contain allegations that immigration officials physically mistreated or threatened some unaccompanied minors caught crossing the border. The reports do not say if the allegations were substantiated.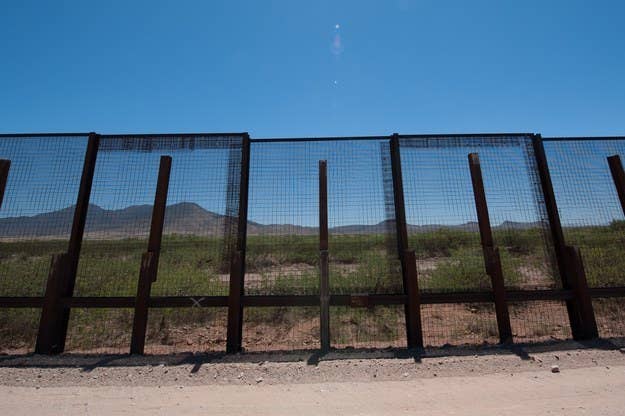 As federal officials scramble to care for the thousands of unaccompanied immigrant children who have surged across the border in recent months, records obtained by BuzzFeed show that some minors have claimed that immigration officials physically abused them.
One girl from El Salvador said she was run over by a U.S. government vehicle while being taken into custody in June 2011. The girl was turned over to a shelter overseen by a different federal agency and then was taken to the hospital, which diagnosed a "crush injury" in her right leg. She told a clinician that she was "trying to run away from immigration when she fell down and her right leg was run over by one of the tires on the vehicle," according to an incident report.
She also said she believed that immigration officials "were not attending to her needs and did not believe that the injury had been caused by being run over."
A boy from Guatemala claimed that a border patrol agent kicked him in the stomach while he was inside a detention cell in July 2011.
Other minors reported being punched, denied medical treatment, or abused verbally.
It is impossible to tell from the reports whether the complaints about mistreatment were investigated, let alone substantiated. The names of the minors have been redacted from the reports, and ages are either not given or blacked out. However, the government determined all of them to be minors.
Officials with Customs and Border Protection did not immediately respond to requests for comment. A spokesman for the Department of Health and Human Services, which oversees the shelters, said via email that his agency passes such reports to the civil rights unit of the Department of Homeland Security.
The allegations — involving more than two dozen minors, spanning a period roughly from March 2011 to March 2013 — were contained in a series of "Significant Incident Reports" made by staff at shelters run or overseen by the HHS' Office of Refugee Resettlement. That agency typically receives unaccompanied immigrant children within 72 hours after they have been apprehended at the border. BuzzFeed obtained the reports through a Freedom of Information Act request.
The allegations, written by officials who spoke with the minors or their caregivers, are sometimes detailed, even graphic.
One girl from Guatemala said that when she was in a detention facility in September 2012, she was confronted by an immigration officer who accused her of using someone else's birth certificate to pass as a minor. The girl claimed that "the immigration officer then slapped her across her right cheek with an open hand one time, grabbed her hair, and threw her onto her bed before leaving her room."
The charges of mistreatment are intermingled with dozens of other reports detailing fights between teenagers, concerns about their mental or physical health, and reports of abuse or violence that the children experienced in their home countries.
Customs and Border Protection has been sharply criticized for inadequately investigating allegations of abuse and use of force by Border Patrol agents.
On Monday afternoon, the head of internal affairs for CPB was removed.
Last month, the American Immigration Council, an advocacy group, released a report that examined 809 abuse allegations lodged against the Border Patrol between 2009 and 2012. In 97% of the cases, the report said, officials took no action.
Last week, the White House declared the huge increase in children flooding the border an "urgent humanitarian situation." So many children have been apprehended in recent weeks that officials have opened up military facilities in San Antonio, Texas; Ventura, Calif., and Lawton, Okla., to house them temporarily.
Federal officials predict more than 60,000 children will cross the border this year, up from less than 10,000 annually a few years ago.
Officials have also said that they are seeing more young children than in years past, and more girls.